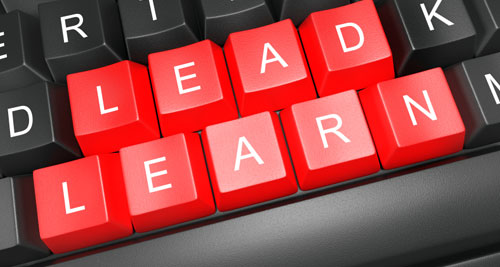 Important topics at the right time.
Academic Impressions serves higher education professionals by providing educational products and services that help institutions tackle key, strategic challenges. Each year we serve thousands of colleges and universities through webcasts, live conference events, and customized workshops. We also produce three electronic news publications under the title of "Higher Ed Impact" and various other print publications (monographs, research reports, etc.).
Academic Administration

Differentiating your institution and improving student learning.

Balancing the needs of students and faculty with the broader needs of your institution can leave academic administrators in a precarious position. The resources we provide bring new perspectives to ensuring student success, faculty engagement, and institutional competitiveness. If you are responsible for developing and managing new or existing programs, supporting faculty success, or ensuring student learning, our resources will help you strengthen the academic core of your institution.

Advancement/Alumni Relations

 

Balancing today's fiscal needs with strategies to help you achieve long-term donor support.

AI offers a wide-range of both strategic and tactical resourcing across institutional sizes and missions, including topics on advancement services, annual giving, alumni relations, marketing and donor communications, development, donor relations, and related areas.

Whether you are working daily to strategize your next campaign, earn frontline support, engage alumni, or build a robust donor pipeline, our events and news articles will give you the tools and techniques necessary to advance your institution forward.

Enrollment Management

Not just enrolling students, but seeing them through to graduation.

Our resources for enrollment managers bring a whole-campus perspective into play. From lead generation to improving the effectiveness of your staff to retention strategies for at-risk populations, we offer a wide range of resources all aimed at the same goal: increasing persistence.

If you work as a recruiter, admissions director, registrar, financial aid officer, retention coordinator, marketing strategist, copywriter, web designer, or in a related area, you'll find our programs and news articles provide new perspectives and ideas you can scale to your own campus setting.

Finance and Facilities

We help you narrow priorities, make tough financial decisions, and move your campus to action.

Crossing over a wide range of campus departments, our resources for administrators includes both skill-based training and higher-level topics around strategic planning, resource allocation, institutional culture, and developing the next generation of leaders.

Presidents, board members, institutional researchers, finance officers, legal staff, human resources professionals and IT staffers will find we offer a wide range of programs and news articles loaded with advice and case studies from a wide-range of successful institutions.

Leadership

The big challenges and questions facing higher education don't have clear or easy answers. Leaders are going to have to cross boundaries, negotiate complexity, and take smart risks to move their institutions forward. Our leadership programs, uniquely designed for higher education, emphasizing practicality and interactivity. You'll sit next to and work with colleagues from across the institution, including academic and non-academic leaders. Discover your leadership potential and experience what other leaders in the field are so highly recommending.

Student Affairs

Moving beyond student satisfaction to student success.


AI offers a wide range of both strategic and tactical resources for student affairs professionals working in student and academic support services, residence life, academic advising, career services, orientation, first-year student experience, and international programs.

Whether you work directly with students on a daily basis or provide more strategic direction to an entire team, our events and news articles will give you the tools and techniques you need to improve student retention and success.