Learn how to analyze the use of academic resources to inform decision-making.
Academic Resourcing Models (AR Models), which combine Activity-Based Costing (ABC) and Activity-Based Budgeting (ABB) analysis, are decision-support tools for academic resource management and related financial decisions. During this one-day event, you will take an in-depth look at how the model improves decisions on program size, teaching methods, faculty workload, space utilization, staffing, and enrollment decisions down to the course level. Through these applications you will gain an in-depth understanding of data and analysis that can inform decisions about program investment and disinvestment and the launching of new programs. You will learn:
How to conduct an activity analysis and incorporate indirect costs into your cost model
Ways to determine the economic impact of course redesign
How enrollment mix can influence the costs
Effects of unsponsored research and other non-time tabled activities on course and program margin
How to build excitement and responsibility for data on your campus
How to configure and scale your own ABC model
During the event, you will select a focus area for introducing ABC and learn strategies for piloting your own program back on your campus.
Two Back to Back Events 
—
 Find the Right Level of Training for You
You'll get the most value from this program if you are further along in the process and ready for advanced levels of analysis. If you are just beginning the process of program cost analysis, consider attending Using Decentralized Budget Principles to Enhance Operational Effectiveness, taking place December 4-5 in San Antonio, TX, right before this program. 
If you have questions about these programs or which would best fit your needs, please reach out to Program Manager, Nick Pettet, to help determine which program is best for you. 
Who Should 
Attend
— Bring Your Team!
This training is designed for teams of academic program leaders and the financial analysts, business officers, and institutional researchers who wish to support them in the early stages of building a cost model for new and existing programs.  
Bring your team and save!
Save over 15% when you register three or more colleagues. 
CPE Credits Available
Program Field of Study: Specialized Knowledge and Applications
Delivery Method: Group-Live
Prerequisites: None
Program Level: Basic

Agenda
8:30 a.m. - 4:30 p.m.
Your registration fee includes full access to all conference sessions and materials, breakfast and lunch on Friday, as well as refreshments and snacks throughout the conference.
Introductions and Opening Remarks
This opening session will provide an opportunity for you to meet the instructor and share on your current challenges supporting your strategic and operational priorities. You will also preview the framework for the event and receive guidance on how you can get the most from the experience.
---
Examples of How ABC Informs Academic Resource Allocation Decisions
This session provides an overview of the model and explains why the data are so important for academic resource management. Our expert will illustrate these points using scenarios based on real institutions that have adopted ABC. You will learn how to use ABC-generated evidence in key areas such as:
Decisions about programs and course offerings
Faculty workload and budgeting for faculty lines
The impact and treatment of overhead
Classroom utilization improvement
Online and multiple campus considerations
---
Academic Resource Allocation Scenarios
You will be introduced to scenarios designed to illustrate how the model can enhance your academic resource management.  Scenarios will illustrate capital planning, staffing, and strategic enrollment decisions among others relevant to what you share in the pre-conference survey. You will work with your peers on a series of real-life decision problems based on recent interviews with model users at eight universities in the United States and Australia.
---
Process Considerations for Piloting Your Own ABC Model on Your Campus
Now that you understand the impact of the ABC analysis, this session will guide you through the overall process.  You will learn the full cycle of ABC implementation including:
Data Readiness and building a data culture on your campus
Overcoming data integrity and accessibility challenges
Organizational structures and talent development to support these initiatives
Timeline and planning for a pilot study
Building capacity and vendor selection

Speakers
Anthony Pember
Senior Manager, Decision Analytics Service Line
Grant Thornton LLP
Anthony has worked with multiple universities in both the United States and Australia building cost models, performing critical data analysis, and advising clients in areas associated with their cost management and strategic resource alignment needs.
Questions About the Event?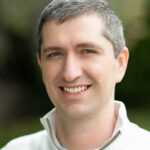 Nick Pettet
Program Manager, Academic Impressions