Confidently and effectively investigate complex sexual harassment cases.

Overview
As Title IX 2020 Final Regulations and accompanying OCR Guidance continue to unfold, so do the complexities involved in sexual harassment cases that universities must address. Upon the filing of a formal complaint alleging sexual harassment, the Title IX 2020 Amendments require institutions to conduct a thorough and impartial investigation within their grievance process. These investigations are highly sensitive and often complex; even experienced and skilled investigators must continually refine and enrich their investigative skills. This training will provide learning space and allow experienced investigators to further develop their investigative skills and obtain invaluable insights from our expert faculty and their peers.
Join us this July for a virtual advanced-level investigator certification training specifically designed for seasoned investigators with three or more years of experience. This is a hands-on workshop that gives provides experienced investigators with the information they need to expand and sharpen their knowledge, increasing their competency for investigating difficult and complex cases, including hostile environment sexual harassment, sexual assault, dating and domestic violence, and stalking.
Our expert speaker panel will take participants on a deep dive into the following topics:
The investigation requirements under the 2020 Amendments
Advanced questioning and evidence-gathering techniques
Addressing inconsistent or nonsensical statements
Handling a difficult witness
Preparing the credibility analysis for decision-makers
Drafting a fair, neutral, and comprehensive investigative report
Examining autonomy, neutrality, and objectivity
Upon finishing the training, you will receive a certificate of completion documenting your participation in this Advanced Title IX Investigator workshop. You will come away with greater knowledge and proficiency for investigating complex sexual harassment formal complaints on your campus.
Who Should Attend
This conference will benefit seasoned investigators new to Title IX, as well as Title IX and Civil Rights investigators with at least three years of professional experience investigating sexual harassment, gender-based discrimination cases, and discrimination cases involving protected categories.
Follow Through With Success Coaching
Have you ever gone to a training only to find that you came back with great ideas but don't have the time, support, or skills needed to make the changes?
Academic Impressions has produced thousands of trainings and we have learned that utilizing a coach after attending a conference helps provide accountability and bridges the training with the on-the-ground work of getting the job done.
As a result, we are now offering success coaching on select conferences.
Purchase this training + 3 one hour follow up success coaching calls
Work with an assigned coach who has extensive experience in higher ed.
Get individualized support to help you follow through on what you've learned.
Workshop your plans, run your ideas by someone and get additional help/practice.
To get success coaching, simply purchase the Conference and add Success Coaching during registration.
The Academic Impressions Online Learning Experience
Intentionally Designed
Online Learning
Our virtual trainings go far beyond just replicating PowerPoint presentations online: these experiences are intentionally designed to give you the kind of robust and dynamic learning experience you've come to expect from Academic Impressions. These trainings provide you with an active learning environment and an online space where you can explore ideas, get inspired by what your peers are doing, and understand the range of possibilities around a certain topic. You will leave these sessions with practical solutions that you can take back to your team or task force.
What you will get:
A dynamic, interactive, and high-touch virtual learning experience designed to engage and set you up for growth
Seamless online face-time, networking, group work, and Q&A opportunities from the comfort of your own workspace
Practical takeaways and hands-on knowledge
Guidance from vetted subject matter experts
See What Our Attendees are Saying
"The virtual design of this conference coupled with the amazing work of our program manager promoted a high level of engagement and sense of community among attendees. The speakers were knowledgeable and enthusiastic to share their experiences. It was a refreshing shift from long days of traditional meetings on Zoom!"
"This is the first time I've ever attended a virtual conference, and to be honest, I had low expectations. Well, I was wrong. I am very impressed with the platform used and the quality of the content shared. Oftentimes, these conferences only talk about ideas and what could work, but at this event, actual pathways and practical next steps were shared. Academic Impressions did a great job featuring quality speakers who were willing to share what they know."
"Although the workshop was online, it felt as if the presenters were right there with us. All presenters were knowledgeable and really related the content to real work experiences. They were so willing to answer questions and offer assistance—I learned so much that I can apply."
"Many conferences leave you with learning but not always sure how to turn that into action for your organization. There were actionable tips shared throughout the two days and tools provided to help move the learning into action. I am always impressed with Academic Impressions conferences and this virtual one did not disappoint."
"At first, I was skeptical that a virtual conference was capable of being both engaging and informational - but Academic Impressions has mastered it! The 3-day online event was structured in a creative way that all participants had multiple opportunities to interact with each other and the presenters. No one's questions went unheard or unanswered. Thank you for this great experience, it has changed my view of virtual conferences and I look forward to attending more in the future."
- Desiree Ford, Digital Communications Manager, Binghamton University
"The virtual conference has been amazing. The presenters have all been great and the information they've provided is going to help us better use our social media. Even though this conference had to be virtualized due to COVID-19, the online format has been set up in a way that we can all collaborate and share ideas. I'm very eager to take what I've learned back to campus and start implementing new ideas."
- Chris Forde, Coordinator of Marketing & Public Information, Lincoln Trail College
Wednesday, July 26, 2023
11:00 a.m. - 5:00 p.m. | All Times Eastern
Welcome and Introductions
11:00 – 11:30 a.m. ET
---
Title IX Investigations under the Current Regulations
11:30 a.m. – 12:15 p.m. ET
In this opening session, you will receive a brief review of the investigator's role as fact-gatherer and review the investigative process under the 2020 Amendments. We will explore the parties' rights under the law and the investigator's responsibilities throughout the investigative process. You will have the opportunity to share and discuss gaps you have identified, experienced, or that you foresee in future investigations, as well as any ongoing concerns you have about conducting investigations.
---
Introduction of the Five Stages of Investigation and Scenario
12:15 – 12:45 p.m. ET
Our expert faculty will introduce you to the five stages of the investigative process. Within each stage, you will learn effective strategies and advanced skills to incorporate into your existing process. As a group, you will be introduced to a mock scenario allowing you to practice the advanced investigative skills learned throughout the training.
---
Short Break
12:45 – 1:00 p.m. ET
---
Stage 1: Prepare
1:00 – 2:30 p.m. ET
Our faculty will provide useful strategies to fully prepare you for your complex investigation, including:
Recognizing the elements of the offenses
Identifying the evidence that may be available
Witnesses and outreach strategy
Creating an investigation log
Planning for the interviews
Interacting with party advisors
Based on what you learn here, you'll have the opportunity to discuss and refine your current preparation strategy.
---
Long Break
2:30 – 3:00 p.m. ET
---
Stage 2: Gather
3:00 – 4:00 p.m. ET
Gathering and preserving evidence is critical to the investigative process. During this session, two types of evidence will be analyzed—testimonial and non-testimonial. We will then review how each type of evidence plays a role in assisting the decision-maker in determining responsibility.
Testimonial Evidence: Building Rapport and Asking the Right Questions

Conducting interviews is a crucial and essential skill used by investigators to find out, to the best of their ability, what may have occurred during the alleged incident or incidents. Here, you will learn the most advanced and effective interviewing techniques to build rapport with witnesses and solicit the most information, enabling you to follow the trail of information for a just and fair outcome.

Non-Testimonial Evidence: Collecting Physical Evidence

Non-testimonial evidence can serve to corroborate—or contradict—the information gathered through testimonies and can be instrumental to building a case timeline while serving to bolster or diminish credibility. During this section, we will explore avenues for collecting this physical evidence and work to identify that which might be missing.
---
Autonomy, Neutrality, and Objectivity
4:00 – 4:45 p.m. ET
Impartiality within the investigative process is the substantive foundation of the entire grievance process. You will learn how to recognize and mitigate, as much as possible, personal bias during the investigation, and how to address it if your personal bias if it is questioned. You will have the opportunity to reflect and share instances where you have experienced or witnessed bias as part of a Title IX investigation—and how you reacted to or addressed the bias.
---
Wrap-up & Day One Q&A
4:45 – 5:00 p.m. ET
---
Thursday, July 27, 2023
11:00 a.m. - 4:45 p.m. | All Times Eastern
Refresh & Reset
11:00 – 11:15 a.m. ET
---
Confronting Interviewing Challenges
11:15 a.m. – 12:15 p.m. ET
Learn the methods for communicating with a reluctant or difficult witness, including how to confront inconsistent, incomplete, contradictory, or nonsensical statements, as well as how to handle suspected dishonesty.
---
Short Break
12:15 – 12:30 p.m. ET
---
Small Group Activity: Mock Interviews
12:30 – 1:30 p.m. ET
Through mock interviews (using the fact scenario provided), you will apply the new strategies and techniques you have learned.
---
Stages 3 and 4: Compile and Assess for Relevance
1:30 – 2:30 p.m. ET
Our faculty will walk you through the compilation and delivery of the investigative file. Following this session, you will learn how to assess and assemble the evidence for inclusion in the investigative report. In this session, you will also develop a critical understanding of relevance and its purpose within the overall grievance process.
---
Long Break
2:30 – 3:00 p.m. ET
---
Stage 5: Drafting the Investigative Report
3:00 – 3:30 p.m. ET
This stage provides the valuable opportunity to review an outline of a final investigative report and learn the various best practices for organizing its content.
---
Testifying at the Hearing
3:30 – 4:15 p.m. ET
As an investigator, you will likely serve as a witness who will testify at the hearing. Our expert faculty will ensure that you are prepared for your role within the hearing.
---
Final Q&A and Conference Wrap-Up
4:15 – 4:45 p.m. ET
Cara Hardin, J.D.
Title IX Deputy Coordinator, Marquette University
Cara Hardin is an attorney serving as Title IX Deputy Coordinator for Marquette University in Milwaukee, Wisconsin. Cara helps coordinate and monitor Marquette's compliance with Title IX of the Higher Education Act of 1972 and all associated regulations.
Christine H. Taylor, J.D., LL.M.
Institutional Equity Officer and Title IX Coordinator, University of Oklahoma
In her current role, Christine is the designated agent for the university, responsible for overseeing university policy and coordinating the university's response and compliance with Title IX and associated regulations, as well as with federal, state, and local laws concerning nondiscrimination, equal opportunity, and affirmative action.
The recording for this virtual conference will not be shared. Please only register if you are planning to attend the live sessions.
ACADEMIC IMPRESSIONS MEMBERS
This training is FREE with membership.
3 one hour follow up success coaching calls
Work with an assigned coach who has extensive experience in higher ed
Get individualized support to help you follow through on what you've learned
Workshop your plans, run your ideas by someone and get additional help/practice
$1,695 $1,595
through July 19, 2023
Get access to THIS virtual conference.
3 one hour follow up success coaching calls
Work with an assigned coach who has extensive experience in higher ed
Get individualized support to help you follow through on what you've learned
Workshop your plans, run your ideas by someone and get additional help/practice
Get this + 100s more FREE with membership!
Questions About the Event?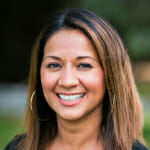 Rabia Khan Harvey
Associate Director for Learning & Development,
Academic Impressions