Learn how you can approach neurodiversity from an intersectional lens to promote diversity, equity, and inclusion in your online classroom.
Overview
Neurodiverse students are often disadvantaged in the classroom by deficit thinking, a learned mindset that defines learners by their perceived problems and can limit the success of disabled students. For learners who have other marginalized aspects of their identities, disadvantages in the classroom are compounded, and the implicit biases we hold can unintentionally disempower them and curb their academic progress. Without special care and preparation, these hindrances are further exacerbated in an online learning environment. By approaching neurodiversity from an intersectional lens and implementing strength-based practices, we can begin to promote equity, inclusion, and diversity in the classroom.
Join us online and hear from Dr. Gloria Niles, Director of Distance Education at the University of Hawai'i West O'ahu. With a background in neurology and special education, she will provide practices that will help you:
Unpack deficit thinking and the pathology paradigm of disability
Consider the intersections of identity that appear in your classroom, including your own
Understand and shift to a neurodiversity paradigm
Take a strength-based, talent-focused approach to cognitive differences
Create a more empowering and effective online learning environment for all students
Who Should Attend
This training will primarily benefit faculty and instructors committed to diversity, equity, and inclusion in the classroom. Those who are looking to expand teaching practices to better serve neurodiverse students and students with marginalized aspects of their identities will also find this training valuable.
The Academic Impressions Virtual Workshop Experience
There is no one-size-fits-all when it comes to exploring responsive issues in higher education. Our virtual workshops provide you with an active learning environment and an online space where you can explore ideas, get inspired by what your peers are doing, and understand the range of possibilities around a certain topic. Depending on what you need to solve a specific challenge at your institution, you will have the chance to gain ideas, plans, refinements, or connections with those undergoing the same challenges as you. You will leave these sessions with practical solutions that you can take back to your team or task force.
What you will get:
Learn from what your peers are doing across the nation
Gather unique and creative approaches that you may not have thought about
Validate and vet plans and priorities
Contribute your ideas and help shape the conversation
Get work done in a space that's designed to help you reflect, be creative, and maintain focus on the issue
Connect with subject matter experts who steer the conversation and add value
Experience expert facilitation to ensure practical outcomes and takeaways
As the coronavirus pandemic unfolds nationally, it is so important to keep connecting and networking with your peers - at a "social distance" - and to keep learning and developing as higher-ed leaders and professionals. Don't let social distancing and quarantines prevent you from setting aside time for professional development. Everything is changing so fast; more than ever, we need to be pooling our resources and knowledge and finding the best ways to develop our capacity, connect and share with each other, and move forward during a challenging time.
December 3, 2020
1:00 - 4:00 p.m. Eastern
Approaches and Definitions
1:00 - 2:30 p.m. Eastern
Dr. Gloria Niles will provide foundational definitions and introduce the approaches we will apply throughout the training. She will:
Define intersectionality, what it means in context, and how aspects of our identities can change
Guide the group through an activity where you will define your own social wheel and the intersections
Unpack deficit thinking and provide an overview of three models of disability: medical, social, and cultural
Define the neurodiversity paradigm and detail how you can apply it in your classroom
---
Learner Case Studies
2:30 - 3:00 p.m. Eastern
You will follow neurodiverse students through their unique academic journeys to understand how mindsets and practices have created obstacles through various stages of their education. After hearing about their learning experiences, you will learn how you can support them in higher ed classrooms.
---
Practice and Action in the Classroom
3:00 - 4:00 p.m. Eastern
In this practical and interactive session, you will learn strength-based and talent-focused strategies and break into small groups to reflect on current classroom practices and environments. You will leave with an action plan to better support neurodiverse students.
Dr. Gloria Niles
Director of Distance Education, University of Hawai'i West O'ahu
Gloria is an enthusiastic educator devoted to advancing teaching and learning with technology. She has had experience with online learning as a student, instructor, designer, and administrator, and she brings over 25 years of experience in various levels of education.
ACADEMIC IMPRESSIONS MEMBERS
Get access to THIS virtual training only.
Get this + 100s more FREE with membership!
Questions About the Event?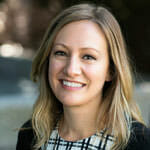 Whitney Egstad
Program Manager, Academic Impressions