Adapt your fundraising practices to today's virtual environment without sacrificing authenticity.
Overview
As a frontline fundraiser, you have likely honed your "fundraising voice" over time. You have learned to embody crucial tenets such as integrity, listening, and humility in ways that feel authentic and purposeful. As you continue adapting to a virtual workflow, have you considered whether your fundraising voice is deeply rooted in handshakes or face-to-face meetings? Have you felt less "yourself" while fundraising virtually?
Join us online for an in-depth virtual training where our experts will help you adapt your fundraising practices to the online environment and become more successful. Our panel will help you determine key tenets of your own unique voice as a frontline fundraiser. Through small group roleplays, you will learn how to leverage these characteristics, and you'll leave the training with clear next steps for fundraising more authentically in a virtual world.
Who Should Attend
Frontline fundraisers who need more practice in every stage of virtual fundraising (whether they work in leadership annual, major, principal, or planned giving) will benefit most from this training. Leaders within advancement shops who want to train others on becoming more authentic in a virtual environment may also find the content of this training valuable.
Limited Attendance
In order to ensure a high-quality learning experience, we have intentionally designed this Virtual Training to have a limited number of total attendees. To ensure access from both paying participants and also from those who have an All-Inclusive membership, when the membership cap is reached, only paying participants can register after that point (while spaces are still available). If you have questions about whether this program is right for you, please contact us.
The Academic Impressions Virtual Workshop Experience
There is no one-size-fits-all when it comes to exploring responsive issues in higher education. Our virtual workshops provide you with an active learning environment and an online space where you can explore ideas, get inspired by what your peers are doing, and understand the range of possibilities around a certain topic. Depending on what you need to solve a specific challenge at your institution, you will have the chance to gain ideas, plans, refinements, or connections with those undergoing the same challenges as you. You will leave these sessions with practical solutions that you can take back to your team or task force.
What you will get:
Learn from what your peers are doing across the nation
Gather unique and creative approaches that you may not have thought about
Validate and vet plans and priorities
Contribute your ideas and help shape the conversation
Get work done in a space that's designed to help you reflect, be creative, and maintain focus on the issue
Connect with subject matter experts who steer the conversation and add value
Experience expert facilitation to ensure practical outcomes and takeaways
As the coronavirus pandemic unfolds nationally, it is so important to keep connecting and networking with your peers - at a "social distance" - and to keep learning and developing as higher-ed leaders and professionals. Don't let social distancing and quarantines prevent you from setting aside time for professional development. Everything is changing so fast; more than ever, we need to be pooling our resources and knowledge and finding the best ways to develop our capacity, connect and share with each other, and move forward during a challenging time.
September 18, 2020
11:00 a.m. - 2:00 p.m. Eastern

During this three-hour virtual training, our expert panel will discuss the following considerations:

Informal Assessment and Debrief

What does your fundraising voice look and sound like?

---

Expert Perspectives

How can our authentic selves shine through to our donors and prospects even while working virtually? You will learn how to:
Discover, qualify, and ask your donors and prospects while working remotely
Use virtual meeting platforms most effectively
---
Roleplays and Practice
What new styles and approaches can you adopt in virtual meetings with donors and prospects to feel more like yourself and achieve better results?
Dhiraj Chand
Sr. Director, Leadership and Principal Gifts, University of Utah
Specializing in higher education and non-profit fundraising/development, Dhiraj lives in Salt Lake City where he is the Sr. Director, Leadership and Principal Gifts at the University of Utah. In this role, he works to generate philanthropic support for academic initiatives, donor relations, student programs, research activities, and institutional goals.
Heather S. Culp, JD
Senior Director of Development, The Fund for Johns Hopkins Medicine, Johns Hopkins University
Heather leads the fundraising team for the Department of Neurology and Brain Sciences at Johns Hopkins Medicine. As a senior member of the development and alumni relations team, she works closely with the Chair of the Department, overseeing all aspects of fundraising including annual, major and principal gifts, stewardship, communications, event planning and alumni relations.
Zack Smith
Executive Director of Development, Jacobs School of Engineering, University of California San Diego
Zack leads the efforts of the external relations staff at the Jacobs School which includes major and principal gifts, donor relations, stewardship, and events. He works directly with the Dean of the School to provide strategic direction for a comprehensive major and principal gifts program as the University completes the next comprehensive campaign. Smith is passionate about advancing higher education by developing strategic and meaningful relationships.
Mitchell Spearman
Senior Director, Principal Gifts, University of Texas at Austin
Through thoughtful and aspirational planning, Mitchell has developed significant principal gift prospects and proposals that have funded transformational moments at Drexel, the University of Arkansas, Occidental and now at the University of Texas at Austin as the Senior Director of Principal Gifts.
ACADEMIC IMPRESSIONS MEMBERS
Get access to THIS virtual training only.
Get this + 100s more FREE with membership!
Questions About the Event?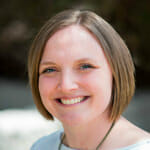 Brittany Iwaszkiw
Program Manager, Academic Impressions
*There are limited spots available for All-Inclusive Members to register for virtual trainings for free in 2020. Each virtual training has a registration cap in order to ensure a high-quality learning experience. If the cap has been met, All-Inclusive Members can register with a $250 discount if space is available.
Academic Affairs, Advancement/Alumni Relations, Enrollment Management, and Student Affairs members will continue to receive $100 off training registrations, if applicable. Upgrade your membership to qualify for a higher discount.