by Luanne Lawrence, Founder, LML Marketing & Communications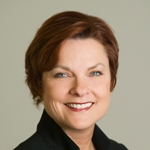 At many institutions, the limited resources for external relations have been redirected to grow the office's fund-raising capacity. Communications professionals, with jobs lost and budgets cut, watch two dynamics: the growth of decentralized communications and the growth of a sister office, development – both occurring at their perceived expense. And yet both demand more public relations and marketing support than ever as campaigns commonly reach the hundreds of thousands to billions of dollars. When not driven by an integrated strategy, decentralized communicators often message independently and can leave the central office scrambling to provide back-up support or clean up confusion.
This is not a small issue. It is monumental and a problem that can be made better, if everyone understands that they are not silos, but integral agents in making their universities more successful and their students' experiences more valuable.
The successful advancement offices that are rebuilding, refocusing and recalibrating, are following five steps to deepen the relationships between development, alumni relations, and marcom.
1. Define the mission of public relations and marketing.
Marketing's sister offices have defined missions. Alumni relations serves alumni. Development raises private funds. But what is the mission of communications?
Communications offices get pulled in multiple directions and lose themselves often in the most urgent needs of the university, sometimes at the expense of the important work that needs to be performed. To prevent this from happening, you need to succinctly define communications' role in the institution: protecting and enhancing the university's reputation and supporting efforts to attract revenue to the institution.
Use this clarity of mission to reconsider the workload and miscellaneous tasks that the central office has either inherited or willingly taken on over the years. With revenue as one of the criteria, it becomes much clearer what activities are most essential, and the office's newly focused sense of purpose can drive more natural investment in strategic marketing support of activities like admissions, research and development.
2. Recalibrate relationships between leaders.
With long and storied histories and perceived competition for scarce resources, the tensions felt between communications and development staff are often palpable. Unfortunately, there is often dismissive, passive aggressive, or even outright resistant attitude -- and this attitude often begins with the leaders of the two units.
Recalibrating the critical relationship between these leaders can begin by having both meet regularly. These leaders need to start to define together what they can jointly achieve on behalf of the university. Each brings to bear a distinct set of skills, content, and strategy that can be appreciated and practiced to help both units become more successful.
3. Leadership needs to sing from the same songbook.
With advancement communications becoming a more robust profession, universities have isolated their communications functions by creating silos that work in very narrow areas. The truth is, there isn't anything done by a public relations or marketing professional that would not also benefit fundraisers and alumni professionals. By segregating the two areas, work gets missed or repeated, and frustration and resentment deepens.
Donors and alumni want to hear messages from their alma mater that will help them have boasting rights about their degrees; there is a natural connection between donor communications and reputation and marketing messages for the institution. Leaders of both units need to define how that communications process can become seamless. Both need to speak in unison and not deviate from a shared description of their new expectations. Both also need to communicate their changing and enhanced partnership to all leaders, both academic and administrative.
4. Change the culture, change progress.
Once leaders develop a roadmap toward coordination and common goals, staff need to understand that it is a brand new day. There are obstacles to this in both units:
There is often a tendency for the development staff, heavy with the pressure of meeting their giving goals, to be dismissive of taking the time to invest in developing colleagueship with their communications colleagues.
It is also difficult to quell the "red-haired stepchild" syndrome and pent-up concerns that the marcom team brings into the new relationship.
​Only through strong leadership and practice in working together to achieve goals can these units be successful in replacing resentment with empathy and in nurturing a shared position of supporting the university. Leaders need to articulate a method for assessing newly expected performance and team dynamics -- clarity on this will help motivate staff to reconsider their priorities.
5. A series of small successes starts the change.
Project teams with clearly defined goals and a shared sense of return on investment are the fastest method to start changing a culture and building camaraderie. Start small and go bigger over time. Use projects that bring to bear the joint knowledge of the content providers with the relationship managers to create conversation, shared successes, and productive failures in which the team learns together.
An example of a good first project could be the messaging for the annual fund. To provide content, the communications team can develop key achievement references from their vast portfolio of news stories, web and magazine features, videos, etc. Alumni and development professionals can explain how they could use these messages outside of a news format to engage a prospective donor. In the discussion, both learn, and the final product is strengthened by the experience of all on the team.
If it's all about the university, a shared mission, commonly held goals, and assessment standards, the schism often found in communications and development starts to rebuild. This process will take effort -- investment of time, shared projects, strong and consistent leadership, and a group accountability -- but it will improve the important work of both offices.
LEARN MORE FROM LUANNE LAWRENCE
Luanne Lawrence, currently the Senior Consultant and CEO of LML Marketing & Communications, previously led communications offices at UC Davis, University of South Carolina, Oregon State University, University of Maine and other universities. She and her UC Davis colleague, Vice Chancellor for Development and Alumni, Shaun Keister, present on their shared experience creating stronger relationships between the two units in this Academic Impressions webcast:
Partnering Advancement and Communications to Enhance Your Institution's Brand
Also hear more from Luanne on:
Launching a Branding Initiative