This article continues a series focused on Creating an Innovative Institutional Mindset. The previous articles in this series are: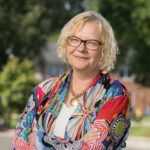 Innovation is all the buzz these days in higher education circles, and it is no wonder.  Many mainstream media observers have noted that higher education is now ground zero for disruption due largely to what they believe is a broken business model. The significant challenges facing colleges and universities were recently illuminated by Moody's December 2017 decision to downgrade its outlook for the US higher education sector to negative due to softened revenue growth prospects. Some have gone so far to suggest that we are living through an era of total disruption to the age-old model of higher education and that "reality" as we now know it will completely change. According to these same experts, the institutions that are able to reinvent themselves, to create and embrace change, will have the best odds for survival and resiliency.
And yet, despite the urgency for change, many institutions find it difficult to innovate. I discussed some of the barriers to innovation here. Besides the barriers listed in that article, though, one of the major roadblocks in the way of our success is that over time, institutional leaders have accepted a number of harmful myths about innovation as truths. These myths limit our willingness to take risks and our ability to pilot and scale up new initiatives. Here is my top seven list of these common myths -- along with some thoughts about how to avoid getting trapped in them.
Myth #1: Innovation is too difficult.
Leaders sometime hesitate to initiate innovation in part because they think it will be too hard or that it will require bringing in an 'expert' who is schooled in how to think and act innovatively.  A variation of this myth is the belief that innovation costs too much. A provost friend of mine at another institution recently told me that she was holding back from initiating a curricular change effort for precisely this reason—it would be 'too difficult' to get her faculty on board and if she did get them on board they would most likely come up with ideas her institution cannot afford to implement. 'So why bother?' she concluded.
However, the science of innovation suggests that many of us tend to overthink innovation on the front end, talking ourselves out of taking even those less risky, smaller steps forward which over time can set the stage for positive change. What to do the next time you are tempted to put something in your 'too-hard' basket?  Shift your focus from thinking about innovation as a singular event with groundbreaking outcomes to building a climate that teaches, rewards and incentivizes innovative thinking.
In other words, rather than focusing on some big blitz presidential driven 'innovation initiative' that immediately puts people on edge and leaves them feeling defensive, start instead by nurturing a climate where faculty and staff are enabled to leverage their existing natural curiosity on a daily basis, and where institutional structure and process allows for and welcomes wide sharing and cross-pollination of ideas from every corner of the campus. St. Olaf College was on the forefront in this regard with its launch nearly 20 years ago of the Center for Innovation in the Liberal Arts, a dedicated campus resource for facilitating faculty conversation around innovative practice in teaching and learning.
---
We hope you're enjoying this read. The full text of this article or report is complimentary for our Daily Pulse subscribers. Please login to read it!
ARE YOU A NEW READER?
Get hundreds of articles and reports like this one — Please sign up to have your Daily Pulse and other updates from Academic Impressions delivered to your inbox.
Daily Pulse is a curated email digest of practical strategies, timely research reports, and current events in higher ed. You'll also get periodic updates about our upcoming events and other services, as well as free access to hundreds of articles on this site.
We are excited to bring you the most critical updates and reports in higher education. Thank you for your interest!