by Gwen Doyle, Academic Impressions
As we contend with "dollars up, donors down," it is time to go beyond the basics of annual giving to comprehensively assess your annual giving program and develop actionable strategies that will help you grow your program for long-term success. To help get a fresh look at how annual giving is changing and how those charged with growing the annual fund need to respond, we reached out to a panel of three development veterans:
We have also invited these three to serve as the faculty for our Integrated Strategy for Annual Giving conference, where they will lead participants through an intense three-day curriculum. The capstone sessions will help participants incorporate their learning from the event to develop preliminary strategies to take back to your shop for immediate implementation.
Interview: What's Changing, and How Do Annual Giving Operations Need to Change with It?
Gwen Doyle. How is the landscape of annual giving changing?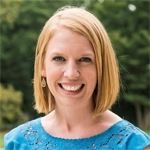 Molly Robbins. Annual giving programs are among the first to feel the effects of challenges to the higher education business model. Many schools and programs have already experienced staff reductions and operating budget reductions - both in development and across the campus. Where there may once have been budget "fluff," now schools are tightly managing budgets and expenditures. This affects annual giving programs directly because programs must now discern and align with the school's specific needs, which could be to promote participation (grow the breadth of the donor population), strengthen the donor pipeline (grow the depth of donor engagement), or grow the amount of unrestricted or current use dollars available for use. We no longer have the freedom for ambiguity and flexibility in our program goals. Now, we need to balance donors' interests in directing support with growing institutional interest in flexible use dollars.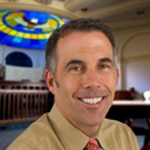 Brian Daugherty. Gone are the days where an annual giving director merely had to worry about getting out the next direct mail and how their phone program was doing. Annual giving managers across the country are now faced with the challenges of managing which social media tools to develop, how to communicate with an increasingly diverse alumni population, how to work with recent graduates in a time where significant attitudinal shifts have reduced the likelihood that young alumni will contribute to their alma mater, and how to craft a case for support that will persuade alumni, parents, current students (many of whom are saddled with student loans), and community members that our cause is worthy of their philanthropic investment. These are just a few of the ways that annual giving is changing and evolving, and the level of expertise required to manage a comprehensive annual giving campaign has changed significantly.
Annual giving managers/directors/vice presidents must be:
Well-versed in every aspect of the development continuum, and then some.
Well-versed with technology and how various demographic groups are responding to different messages and communication formats
Experts in communicating an effective case for support on both a micro (through personal solicitations) and macro (through traditional annual giving tools) level.
Exceptional managers to motivate our teams and to help build positions that will lead to better retention of our fundraising staff (a problem that continues to plague development shops throughout the country).
Exceptional communicators to create messages that inspire our diverse constituents to do more, to understand the impact of their giving, and to appreciate their role in our success as an institution.
Familiar with statistical analysis and how to develop strategies that will allow us to increase key performance indicators like donor retention, reactivation and acquisition.
Familiar with their role in developing the donor pipeline and able to articulate this to our fellow development colleagues to ensure that annual giving has a seat at the table in prospect management discussions.
While some of these items have been a part of the role for years, others are newer arrivals. Successful annual giving programs will be in the vanguard of adopting the changes that will stick, maximizing the old tools, and adapting to the one thing that will remain constant—change!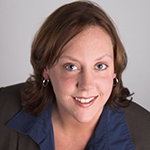 Melissa Rowan. Beyond the fact that our method of engaging our donors is beginning to shift more and more to the digital space, the real shift I see is how annual giving fits into the overall fundraising strategy for many universities. AG is not just about donor participation and budget-relieving funding, it's about creating real, meaningful relationships with the major gift prospects of the future. This can be seen in the fact that annual giving and alumni engagement are combining forces at more institutions, as we begin to understand that waiting until someone has major gift capacity to really build a strong bond with the institution is not going to serve us well in the future. Further, annual giving has a place at the leadership table in more fundraising organizations. AG is not just the stepping stone to major gifts, as it once was, but a true career path with opportunities to influence strategy within an overall fundraising organization.
Gwen Doyle. In light of that, and looking ahead, what are the key steps to set up your program for long term success?
Molly Robbins. I've found that developing and maintaining a strong annual fund plan (both multi-year and annual) provides a platform for annual giving programs to articulate short and long term objectives and ensure that these objectives are aligned appropriately. This planning effort also offers an opportunity to revisit strategies regularly and remain both nimble and intentional about resource allocation and expectations.
Melissa Rowan. 3 key steps:
Be focused on the long term connection with donors – and use data to help understand the long term value of investing in our donors and prospects.
Build partnerships with stakeholders across campus who can help engage donors and prospects, and who can tell stories about the impact of their support.
Invest in creating a leadership annual giving team, if you haven't already; you need a team who can begin to really dig into building relationships with donors who will be able to make transformational gifts in the future.
Brian Daugherty. It is imperative that we are prepared to effectively manage key changes in our programs and in the higher-ed landscape as a whole. It is folly to believe that we can continue operating as we always have, given the impact that increasing student debt loads are having on recent graduates and the increase in negative publicity surrounding the value proposition of a collegiate education.
We must understand that annual giving is largely a satisfaction survey of our alumni and that their initial investment in us, and continued investment will depend on our ability to make an effective case that extends beyond loyalty to our specific institution, but instead ties their giving to a larger construct. Jim Langley has noted that philanthropists don't give to an institution, they give through it. I couldn't agree more with this, and I feel it is imperative that we look at how we are communicating with our alumni, students, parents and friends to create a case for support that will resonate and compel them to take action to support our cause against a sea of other worthy organizations.
We must consider the investments we are making in our people as we need a more diverse skill set to manage the multitude of operations within annual giving. Some schools have all the resources they need to invest in frontline fundraisers, online giving specialists, stewardship officers and the like. Most, however, do not. For many we must consider what the right investments will be for our programs in both human and technological resources. These decisions have profound impacts on our results, and having the right complement of skills on our teams will play an increasingly important role of annual giving shops in the future.
We must be prepared to face some hard truths about how effective we are in our operations and understand that we must focus on building donor loyalty. Through my work with Target Analytics/Blackbaud I have had a chance to review the fundraising data for scores of schools. For most, there is a real struggle to build donor loyalty. We must be ready to use data/statistical analysis to understand how successful we are, where our stregths/weaknesses lie, and how to develop strategies to most effectively move forward in increasing the loyalty of our supporters.
Gwen Doyle. A last question (for now): What is one mistake annual giving programs make too often?
Molly Robbins. Annual giving is a complex machine. Often programs see new or novel ideas and set about introducing them without a clear idea of how they will align with program goals or affect existing plans that are critical to long term program success.
Brian Daugherty. Poor stewardship!!!!
Melissa Rowan. Yes! We don't think about stewardship enough. Annual giving professionals should not just be thinking about solicitation strategies every day, they should be thinking about stewardship EVERY DAY! Retention is the key to annual giving success and good stewardship is vital to high retention. Every single person on our campuses can contribute to great donor stewardship and we must be working as hard as we can to make that point and encourage good stewardship at all levels of the donor pyramid, from thank you letters from student and faculty to great donor impact stories in publications at every level. AG can serve as a leader in getting all of our campus stakeholders to think about how they can contribute their energy to thanking our donors for their support.
Gwen Doyle. Thank you, Mel, Molly, Brian! I look forward to talking with you about this more at our upcoming Integrated Strategy for Annual Giving conference.