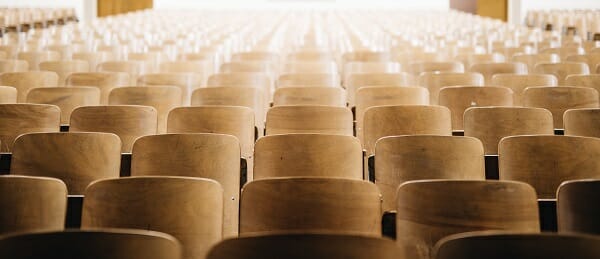 At four institutions, a university president exited abruptly - in a single week in June. What causes such abrupt departures? And how can they be prevented?
by Patrick Sanaghan, Steven Titus, and Karen Whitney, authors of From Presidential Transition to Integration: Strategies to Avoid Early Derailment
On June 24, 2019, campus leaders and stakeholders awoke to find out that four campus presidents (Auburn, Bennett, Marist, Mullenberg) "were out, without notice or explanation"—to quote the headline Inside Higher Ed ran that day. Each president was in office less than three years.  This was startling news. Thursday that week, a fifth president "resigned," from Hollins University. That's a lot of exits and resignations in a single week.
We believe we will continue to see more of these unexplained departures.
Unfortunately, we can no longer afford them. A sudden and unexplained exit creates havoc for a campus, leaving stakeholders left in the dark, wondering what happened and plagued with unanswered questions: Why didn't they see the warning signs? Could they have helped prevent the departure? Why did the board dismiss the president? Who will be the next president, and will they be successful under these difficult circumstances? Who would want to step in after such a sudden departure? (Will we get anyone good?)
This atmosphere of instability, confusion, and even fear is not healthy for a university campus—especially in a time when the university leadership needs to be acting to steer the institution forward through difficult challenges. If our individual institutions and higher education as a sector are to be less vulnerable, we need to find ways to understand and prevent these abrupt presidential derailments.
The co-authors of this paper have written frequently about presidential transitions and about how to prevent these abrupt exits (Sanaghan, Goldstein, & Gaval, 2009; Gaval & Sanaghan, 2016 & 2017; Sanaghan, Gaval, Riccio &Titus, 2017; Sanaghan & Lohndorf, 2018). We have talked with many of our colleagues about this over the last several years. We have also just finished a comprehensive guide to presidential transition and integration, which will be published later this year by Academic Impressions.
The purpose of this article is to highlight one of the most insidious and irresponsible reasons why these partings are happening so frequently. We will also make a bold proposal that will help stakeholders in higher education prevent more of these departures going forward.
---
We hope you're enjoying this read. The full text of this article or report is complimentary for our Daily Pulse subscribers. Please login to read it!
ARE YOU A NEW READER?
Get hundreds of articles and reports like this one — Please sign up to have your Daily Pulse and other updates from Academic Impressions delivered to your inbox.
Daily Pulse is a curated email digest of practical strategies, timely research reports, and current events in higher ed. You'll also get periodic updates about our upcoming events and other services, as well as free access to hundreds of articles on this site.
We are excited to bring you the most critical updates and reports in higher education. Thank you for your interest!
__________________________
Image Credit: Photo by Nathan Dumlao on Unsplash.
Learn More
There are hundreds of presidential transitions taking place every year, but many are doomed to derail early. Why is this? Often, it's because attention is paid only to the initial hire and transition. Though the search process is important in selecting a new president, it is merely one component in a larger integration process that will make or break a presidential tenure. If we are to prevent presidential derailments, then the integration needs to be explicit, strategic, well-executed, and monitored and owned by campus leaders, especially by the governing board.
The only book of its kind, From Presidential Transition to Integration is a practical, in-depth handbook to setting up a college or university presidency for success. It's a must-read for aspiring presidents, transition committees, and boards.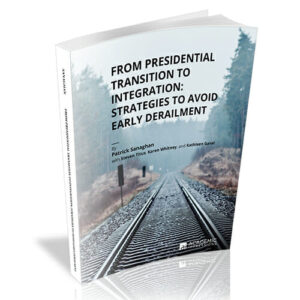 by Patrick Sanaghan
with Steven Titus, Karen Whitney, and Kathleen Gaval