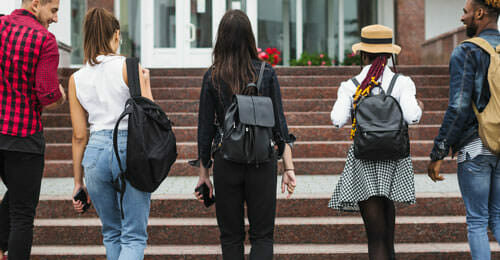 September 29, 2011
Daniel Fusch, Academic Impressions
The 2010 census data paints a bleak financial picture for recent graduates, and as the recession lingers, it's clear that many of the students enrolled at your institution will be graduating into a very difficult market. There has rarely been a better time to conduct an aggressive rethinking of your on-campus employment opportunities.
We reached out to Brett Perozzi, the associate vice president for student affairs at Weber State University and a key thinker and innovator on this issue, to learn more about how on-campus employment opportunities can be structured well to enhance student learning and prepare students well for entry into their future careers.
Perozzi offered us advice on these four items:
Being intentional in who you involve when planning employment opportunities across a division
Defining learning outcomes for your on-campus employment opportunities
Offering targeted training programs that focus on the learning outcomes and on career development
Assessing the effectiveness of your on-campus employment programs
---
We hope you're enjoying this read. The full text of this article or report is complimentary for Academic Impressions members. Please login to your member account to read it!
If you're signed up to receive our Daily Pulse, but your institution does not have an active membership, you won't have access to this article.
FIND OUT ABOUT MEMBERSHIP:
An Academic Impressions membership provides multiple users on your campus with unlimited access to exclusive reports, research briefs, hundreds of free webcasts and online trainings, and discounts on conferences. Learn more about membership and get unlimited training and reading for you and your team today.