Learn how to build engaging digital communities to sustain your co-curricular activities online.
Overview
As you prepare for a partially or fully remote fall semester, you are likely feeling pressure to ensure students can still participate in co-curricular activities online. The peer-to-peer connections and the sense of belonging these activities help foster are invaluable and are integral to student success. But what can co-curricular engagement look like online?
Join us to learn how to build digital communities that foster meaningful engagement and connection in co-curricular spaces. In this hands-on training, our expert instructor will walk you through four principles for building community online - inclusivity, impact, intentionality, and interactivity - and will teach you how to create, measure, and sustain your community throughout the semester. You will leave with an individualized plan for your digital community regardless of the co-curricular activity you are focused on.
Who Should Attend
This training is primarily intended for student affairs or student success professionals who:
Are focused on bringing a co-curricular activity or program online for the fall semester
Would like to learn how to build community online within that activity or program
Student leaders who are tasked with creating and/or moderating digital communities are also encouraged to attend.
The Academic Impressions Virtual Workshop Experience
There is no one-size-fits-all when it comes to exploring responsive issues in higher education. Our virtual workshops provide you with an active learning environment and an online space where you can explore ideas, get inspired by what your peers are doing, and understand the range of possibilities around a certain topic. Depending on what you need to solve a specific challenge at your institution, you will have the chance to gain ideas, plans, refinements, or connections with those undergoing the same challenges as you. You will leave these sessions with practical solutions that you can take back to your team or task force.
What you will get:
Learn from what your peers are doing across the nation
Gather unique and creative approaches that you may not have thought about
Validate and vet plans and priorities
Contribute your ideas and help shape the conversation
Get work done in a space that's designed to help you reflect, be creative, and maintain focus on the issue
Connect with subject matter experts who steer the conversation and add value
Experience expert facilitation to ensure practical outcomes and takeaways
As the coronavirus pandemic unfolds nationally, it is so important to keep connecting and networking with your peers - at a "social distance" - and to keep learning and developing as higher-ed leaders and professionals. Don't let social distancing and quarantines prevent you from setting aside time for professional development. Everything is changing so fast; more than ever, we need to be pooling our resources and knowledge and finding the best ways to develop our capacity, connect and share with each other, and move forward during a challenging time.
July 7, 2020
1:00 - 3:00 p.m. Eastern Time
---
Opening & Introductions
1:00 - 1:10 p.m.
---
How to Build Digital Spaces
1:10 - 2:00 p.m.
Learn the building blocks of crafting engaging and meaningful digital communities in co-curricular spaces as our instructor demonstrates the four I's philosophy of Inclusivity, Impact, Intentionality, and Interactivity. You will also gain practical knowledge of what digital platforms are available to use for digital community creation. These include Facebook Groups, GroupMe, Discord, Mighty Networks, and Slack. Choosing the right platform for your community is a key component to success. This section provides the skills and knowledge to fully participate in the interactive components of this training.
---
Q&A and Break
2:00 - 2:10 p.m.
---
Brainstorming
2:10 - 2:20 p.m.
Apply the concepts that you have learned to create an outline of what your digital community will look like. This section allows you to apply the best practices that you have already learned to your own unique context.
---
Group Sharing
2:20 - 2:40 p.m.
As a group, you will share community designs and help each other improve your thinking through interactive collaboration. This section will allow you to adjust your digital community plan in a peer-to-peer setting.
---
Action Planning
2:40 - 3:00 p.m.
As we wrap up, you will create an implementation plan for your refined digital community design. You will answer key questions such as:
What will it take to make this community come to life?
What resources will you need?
What can you start today that will get the ball rolling?
Josie Alquist
Digital Engagement and Leadership Speaker, Author, Consultant & Coach, Florida State University Research Associate & Leadership Instructor
Dr. Josie Ahlquist is a digital engagement and leadership researcher, speaker, and consultant. She teaches teens, young adults, education professionals, and campus executives how to humanize technology tools and prioritize building online community.
ACADEMIC IMPRESSIONS MEMBERS
Get access to THIS virtual training only.
Get this + 100s more FREE with membership!
Questions About the Event?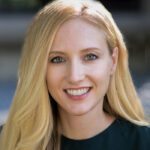 Heather Fernandez
Research Analyst, Academic Impressions
*There are limited spots available for All-Inclusive Members to register for virtual trainings for free in 2020. Each virtual training has a registration cap in order to ensure a high-quality learning experience. If the cap has been met, All-Inclusive Members can register with a $250 discount if space is available.
Academic Affairs, Advancement/Alumni Relations, Enrollment Management, and Student Affairs members will continue to receive $100 off training registrations, if applicable. Upgrade your membership to qualify for a higher discount.