Strategies to unify your disparate digital philanthropy efforts.
Crowdfunding, giving days, and other digital engagement programs are rarely aligned in a cohesive way. Yet, it is important to develop them into a comprehensive digital philanthropy strategy. This requires discerning vision and buy-in from leadership and across campus. During this webcast, our expert speakers will cover:
How a digital strategy is a core, not a tangential, effort
Partnering across campus to promote a culture of digital philanthropy
Understanding how this type of strategy can lead to greater fundraising success
Join us online as we explore how to build the groundwork for such an effort, and learn how to stitch disparate digital fundraising and engagement efforts together to achieve your advancement goals.
Who Should Attend
Anyone cultivating a culture of philanthropy or working to increase their digital presence, particularly those in alumni relations and annual giving, should attend this webcast.
Tuesday, September 26, 2017
1:00 - 2:15 p.m. EDT
Laying the Groundwork

Perform needs assessment
Explore available tools: crowdfunding, giving days, digital communications
Cultivating leadership buy-in
Making the case to the institution
5 essential elements: inclusion, transparency, collaboration, empowerment, celebration

Partnerships Across Campus

Within advancement, including alumni relations
Marketing and communications
Athletics

Digital Engagement and Fundraising

Across students, faculty and staff, and alumni
Education
Using digital to tell the story of philanthropy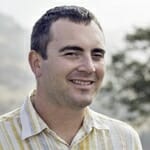 McCabe Callahan
In 2011, McCabe founded Community Funded Enterprises. His team has pioneered the community building, day of giving, and crowdfunding industry, beginning with launching the first ever fully integrated higher education crowdfunding platform with Colorado State University in early 2013. Since then, he has been a thought leader, speaking at conferences and working with organizations to help them innovate their community building and fundraising strategies. Community Funded is focused on holistic online fundraising solutions connecting, supporting, and empowering organizations to better tell their story.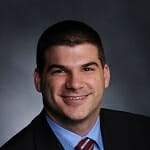 Geoff Hallett
Assistant Director, Annual Giving
Pennsylvania State University
Geoff manages University-wide student philanthropy efforts for Penn State. Since joining the Annual Giving staff, he has built the University's crowdfunding program, Let's Grow State, from the ground up and led a transition to incorporate outright giving into the student philanthropy program at Penn State. Working with colleagues from across Penn State's Office of University Development, Geoff directed the benchmarking, selection, and implementation of a third-party crowdfunding platform that hosts all sanctioned Penn State crowdfunding campaigns. Now, Geoff is working on establishing a comprehensive student philanthropy program which engages all students across Penn State's 24 campuses through events, multichannel marketing, and affinity-based solicitation.

$525 through Sept 19
$600
Live Webcast Registration + Digital Recording
Access to the live webcast: Invite your team!
Links to all presentation materials and resources
Permanent digital recording of the live webcast
FREE for Members
This webcast is included for free for qualified online members.
Not a Member? Learn More
$350
$425
Webcast registration
Presentation materials and resources
Access to webcast recording for 60 days (available 10 days after webcast)
$350
Presentation materials and resources
Permanent digital recording link delivered 10 days after webcast
Questions About the Event?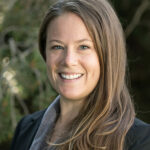 Gwen Doyle Herbert
Program Manager, Academic Impressions