Learn how to better serve and prepare students for the workforce in a virtual world.

Overview
With social distancing and remote learning, Career Services professionals have had to pivot quickly to serve students. These changes range from proactively connecting with students to managing virtual events to preparing students for a vastly different new world once they graduate.
Join us for this three-hour discussion-based online training where you can share and glean ideas that you and your team can use to better serve students in a remote world. You will discuss and get answers to the following questions:
How do you help students manage through the uncertainty?
How do you help students pivot?
What are the best ways to advise students virtually?
Who Should Attend
This training is ideal for Directors of Career Services and Career Services professionals who are looking for an opportunity to join their colleagues for dialogue, sharing, and brainstorming to help each other find new and innovative ways to support students in a virtual world.
The Academic Impressions Virtual Workshop Experience
There is no one-size-fits-all when it comes to exploring responsive issues in higher education. Our virtual workshops provide you with an active learning environment and an online space where you can explore ideas, get inspired by what your peers are doing, and understand the range of possibilities around a certain topic. Depending on what you need to solve a specific challenge at your institution, you will have the chance to gain ideas, plans, refinements, or connections with those undergoing the same challenges as you. You will leave these sessions with practical solutions that you can take back to your team or task force.
What you will get:
Learn from what your peers are doing across the nation
Gather unique and creative approaches that you may not have thought about
Validate and vet plans and priorities
Contribute your ideas and help shape the conversation
Get work done in a space that's designed to help you reflect, be creative, and maintain focus on the issue
Connect with subject matter experts who steer the conversation and add value
Experience expert facilitation to ensure practical outcomes and takeaways
As the coronavirus pandemic unfolds nationally, it is so important to keep connecting and networking with your peers - at a "social distance" - and to keep learning and developing as higher-ed leaders and professionals. Don't let social distancing and quarantines prevent you from setting aside time for professional development. Everything is changing so fast; more than ever, we need to be pooling our resources and knowledge and finding the best ways to develop our capacity, connect and share with each other, and move forward during a challenging time.
August 11, 2020
1:00 - 4:00 p.m. Eastern Time
Student Communication, Engagement and Outreach: You will discuss ideas for engaging students in a virtual world in a way that adds value. In small groups, you will brainstorm how to improve an existing communication or outreach initiative to bring fresh ideas to it.

---

The Value of Virtual Events: You will gain ideas for making your virtual job fairs, panels, and events effective. You will hear how institutions are modifying for those who don't have resources at home to ensure equity & access. In small groups, you will workshop a virtual event you plan to host to obtain fresh ideas and to consider the various aspects required to hold a successful event in this unique medium.

---

Advising Students to Adjust to the New World of Work: You will get tips and best practices for advising your students 1:1 and helping them understand and be competitive in the new world. In small groups, you will have the opportunity to get advice from others on how to best help your students.
Lynn Chisholm, MS, CPM
Director, Office of Internships and Career Readiness, University of South Florida
Lynn is responsible for the overall administration and supervision of the Office of Internships and Career Readiness to develop, support, and manage student career-relevant experiential learning opportunities and programming.
Tom Dowd
Executive Director, Career Services, Muhlenberg College
Tom Dowd joined Muhlenberg College in February of 2016 as executive director of Career Services. He is a career development educator and career coach with more than 12 years of experience creating and delivering career programs for diverse audiences in higher education, nonprofit, and corporate environments.

ACADEMIC IMPRESSIONS MEMBERS
Get access to THIS virtual training only.
Get this + 100s more FREE with membership!
Questions About the Event?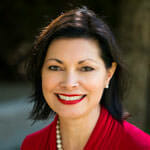 Elizabeth Hubbell
Senior Program Manager, Academic Impressions
*There are limited spots available for All-Inclusive Members to register for virtual trainings for free in 2020. Each virtual training has a registration cap in order to ensure a high-quality learning experience. If the cap has been met, All-Inclusive Members can register with a $250 discount if space is available.