Learn strategies to lead past the challenges and personalities that you encounter in your work during times of uncertainty.
Overview
During the COVID-19 pandemic, department chairs especially need to see themselves as conduits of information. Relaying timely information in the right way will help you combat the uncertainty around fall classes and budget reductions and ensure the "squeaky wheels" and "quiet types" contribute in more productive ways.
Join us online for an in-depth, 2-hour workshop that will help you open lines of communication to motivate your teams and make expectations clearer. In this workshop, you will learn how to craft a communications strategy that gets the right messages flowing in all directions. You will practice your communications strategy in small groups, brainstorming how to address common departmental scenarios that emerge in high-anxiety times.
Who Should Attend
This program will benefit department chairs, program directors, and anyone of a similar title who is responsible for leading an academic department on campus. Deans and other academic administrators will also find the content of this training valuable.
The Academic Impressions Virtual Workshop Experience
There is no one-size-fits-all when it comes to exploring responsive issues in higher education. Our virtual workshops provide you with an active learning environment and an online space where you can explore ideas, get inspired by what your peers are doing, and understand the range of possibilities around a certain topic. Depending on what you need to solve a specific challenge at your institution, you will have the chance to gain ideas, plans, refinements, or connections with those undergoing the same challenges as you. You will leave these sessions with practical solutions that you can take back to your team or task force.
What you will get:
Learn from what your peers are doing across the nation
Gather unique and creative approaches that you may not have thought about
Validate and vet plans and priorities
Contribute your ideas and help shape the conversation
Get work done in a space that's designed to help you reflect, be creative, and maintain focus on the issue
Connect with subject matter experts who steer the conversation and add value
Experience expert facilitation to ensure practical outcomes and takeaways
As the coronavirus pandemic unfolds nationally, it is so important to keep connecting and networking with your peers - at a "social distance" - and to keep learning and developing as higher-ed leaders and professionals. Don't let social distancing and quarantines prevent you from setting aside time for professional development. Everything is changing so fast; more than ever, we need to be pooling our resources and knowledge and finding the best ways to develop our capacity, connect and share with each other, and move forward during a challenging time.
June 17, 2020
2:30 - 4:30 p.m. Eastern Time

In this 2-hour, highly interactive workshop, you will collaborate and share with fellow attendees and our expert instructor to explore the following considerations:

Developing Your Overarching Communications Strategy – What kinds of messages should you share and through which media channels during these times? How can you use meetings, social media, or email to disseminate the right messages to the right people?
---
Handling Common Departmental Scenarios in High-Anxiety Times – Using your communications strategy, how can you handle the common situations that emerge when faculty and staff are dealing with stress and uncertainty at both work and home?
Jeanne Hey
Dean Emerita, College of Arts and Sciences, and Professor of Political Science at the University of New England
Jeanne Hey is an experienced provider of professional development programs, specializing in leadership training for department chairs, program directors, and deans. She served as dean of the University of New England's College of Arts and Sciences for eight years, overseeing 13 academic departments and 35 major programs at a time of upheaval and risk in higher ed.
ACADEMIC IMPRESSIONS MEMBERS
Get access to THIS virtual training only.
Get this + 100s more FREE with membership!
Questions About the Event?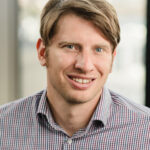 Mark Pleiss
Program Manager, Academic Impressions