Develop a clear, consistent, and authentic presidential voice across your marketing and communications efforts.
As the foremost spokesperson and representative for an institution, the president is the most powerful communicator and advocate that an institution has. Presidents must maintain an appropriate and consistent voice in communications with all constituents—a voice that is both authentic and representative of the institutional brand. But with so many channels, audiences, and ever-changing external circumstances to weigh, developing and maintaining that presidential voice is extremely difficult.
A Truly Interactive Experience
During this 2-day interactive learning experience, you will review a variety of practical examples from peer institutions that have successfully leveraged their president's voice and influence, and you'll have time to work with a team of expert instructors to identify opportunities to strengthen your own efforts within your unique institutional context.
Join us in Milwaukee and walk away with an actionable toolkit of strategies, templates, and resources that you can immediately apply to your approach to presidential voice and communications at your institution.
Who Will Benefit
This program has been specifically designed for higher education marketing, communications, and/or public affairs professionals who are looking to partner with their president to develop and refine presidential voice. Get everyone on the same page and bring your team! Tiered pricing is available - see the registration row below for details.

Agenda
Included with your registration is access to the sessions below as well as breakfast, lunch, and refreshments on both days, and a networking reception at the close of Day 1.
Setting the Stage Defining and Analyzing Presidential Voice
Presidential voice varies greatly from one institution to the next and depends on the unique personality of its president. You will analyze samples of presidential voice across different mediums and compare to your own context. This foundation will help you identify concrete goals to reach your aspirational vision.
Your Role in Shaping Presidential Voice
Take a closer look at your communications partnership with your president and identify the challenges you face in moving forward. You'll learn strategies to help capitalize on opportunities to strengthen this relationship.
Interactive Session: Assessing Your Current Presidential Voice
Participants will be asked to bring samples of their own president's communications in a variety of mediums (e.g., speeches, emails, social media, video, etc.) to use while assessing their president's existing voice with the goal of understanding your president's current voice and natural personality.
The Pros and Cons of Presidential Social Media
Social media strategy should be tailored to your president and must align with both their personality and your institutional needs. You'll use this time to explore different models for handling presidential social media and to identify what will work best for your campus.
Thought Leadership and Presidential Voice
This session will provide an overview of what it means to be a thought leader, strategies to help elevate your president into this space, and tools to help you decide if this should be a priority for your president.
Networking Reception (included in registration fee)
Building Your Strategy and Prioritizing Communication Channels (includes working time)
This session will help you work towards understanding the nuanced intersection of your institution's strategic goals and your president's communication style in order to amplify the institutional brand and goals through his/he runique style.
The Tough Stuff: Political Turmoil and Crisis Communication
When it comes to sensitive topics, what presidents say – or don't say – can cast a spotlight on the institution. This session will help you prepare for the unexpected.
Calendar Planning and Measuring your Success (includes working time)
Using the foundation you've built in the last day or so, you'll start developing an editorial calendar to ensure consistency across channels and identify metrics that will allow you to evaluate and quantify your presidential strategy along the way.
The Return to Campus and Turning Plans into Action
Our final session will allow you to reflect on the key takeaways of the conference and finalize your action plan for your return to campus.
Evaluations and Conference Wrap-Up

Speakers
Tony Dobies
Tony's innovation and expertise in social media keep the institutional brand at the forefront to ensure alignment across channels and strategy.
Binti Harvey
Binti's background in strategic communications, branding, and public affairs will help you craft and develop strategy that keeps marketing and branding aligned.
Teresa Valerio Parrot
Teresa brings a wealth of experience working in higher education media, crisis communications, and marketing strategy.
$1,495 through August 31
$1,595
Walk away with an action plan to meaningfully inform how you refine your institution's presidential voice.
1-2 registrations: full price
3-4 registrations: 15% off each registration
5-7 registrations: 20% off each registration
8 + registrations: 25% off each registration
$295
Purchase the conference binder, which includes all presentation slides, worksheets, action plans, and additional resources.
Note: Conference attendees do not need to purchase materials separately.
Questions About the Event?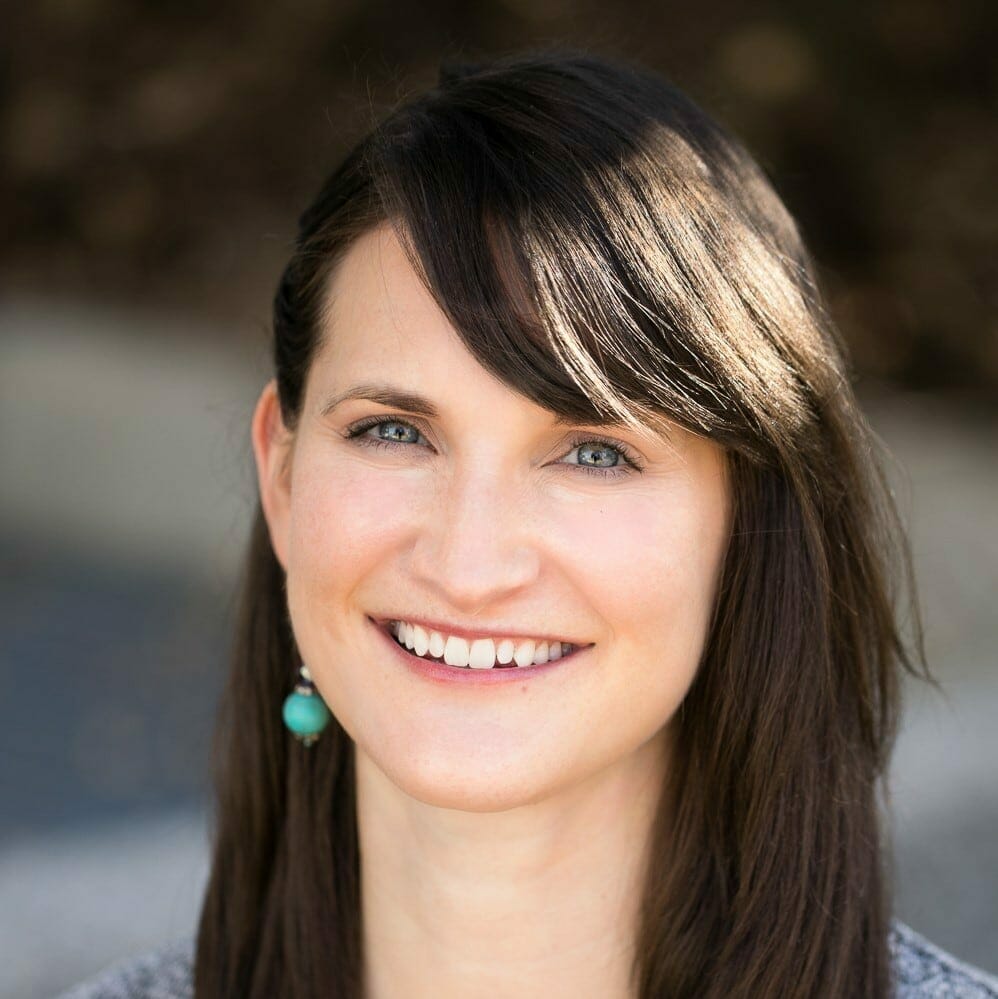 Kate Poisson
Program manager, Academic Impressions