Learn how to build on your strengths as a leader as you manage your team remotely amidst the COVID-19 pandemic.
Overview
Leading during the COVID-19 pandemic requires a new understanding of how you react to stress as a leader, how your team manages stress, and how to build rapport and trust over virtual communication tools.
Session 1: How Do I Lead Under Stress?
You will use a self-assessment tool to help identify your leadership style and then engage in discussions about how to manage and capitalize on your specific style while mitigating the challenges that come with it. You will learn how to use the findings from the 5 Paths Assessment to better plan for your strengths under normal, as well as stressful conditions.
Session 2: Managing Remote Teams
Our new ways of working remotely have presented unique challenges in terms of overseeing teams and projects. Many supervisors find themselves leading remotely for the first time and are looking for ways to motivate, maintain morale, and ensure accountability for their teams. In this virtual training, we will look at three possible scenarios of team dynamics and discuss how to best lead within each one. You will be asked to share lessons learned as you evolve these new ways of working.
Who Should Attend
This virtual training is ideal for higher education professionals, especially women, looking to better understand how to lead under stressful conditions, and build trust and efficacy with their teams while maintaining a balance of oversight and autonomy.
The Academic Impressions Virtual Workshop Experience
There is no one-size-fits-all when it comes to exploring responsive issues in higher education. Our virtual workshops provide you with an active learning environment and an online space where you can explore ideas, get inspired by what your peers are doing, and understand the range of possibilities around a certain topic. Depending on what you need to solve a specific challenge at your institution, you will have the chance to gain ideas, plans, refinements, or connections with those undergoing the same challenges as you. You will leave these sessions with practical solutions that you can take back to your team or task force.
What you will get:
Learn from what your peers are doing across the nation
Gather unique and creative approaches that you may not have thought about
Validate and vet plans and priorities
Contribute your ideas and help shape the conversation
Get work done in a space that's designed to help you reflect, be creative, and maintain focus on the issue
Connect with subject matter experts who steer the conversation and add value
Experience expert facilitation to ensure practical outcomes and takeaways
As the coronavirus pandemic unfolds nationally, it is so important to keep connecting and networking with your peers - at a "social distance" - and to keep learning and developing as higher-ed leaders and professionals. Don't let social distancing and quarantines prevent you from setting aside time for professional development. Everything is changing so fast; more than ever, we need to be pooling our resources and knowledge and finding the best ways to develop our capacity, connect and share with each other, and move forward during a challenging time.
July 7, 2020
12 - 5 p.m. Eastern Time
Session 1: How Do I Lead Under Stress? (12 - 2 p.m. EDT)
Understanding the 5 Paths self-assessment
How you lead under normal conditions
How you lead under stressful conditions
Creating a plan for building on your strengths
---
Break (3 - 4 p.m. EDT)
---
Session 2: Managing Remote Teams (3 - 5 p.m. EDT)
We will explore how to manage a remote team in three scenarios:
A well-functioning team who has recently transitioned from in-person to remote
A new team where members don't know each other well and have not had a chance to build trust before moving online
How you lead under stressful conditions
A dysfunctional team whose challenges have been exacerbated by the move to remote working
Julie Nash
Vice Provost for Academic Affairs, University of Massachusetts Lowell
Julie oversees retention and student success, curriculum, and accreditation at UMass Lowell. Prior to serving as Vice Provost, she served as Associate Dean for Undergraduate Studies in the College of Fine Arts, Humanities and Social Sciences, as Honors Director, and as Gender Studies Director.
Karen Whitney
President Emerita, Clarion University
Throughout her 40 year career in higher education, Dr. Karen Whitney has held a variety of executive and leadership positions with increasing levels of responsibility, beginning as a Director to Associate Vice President, Vice Chancellor, President, and Chancellor. Karen is also a nationally recognized organizational and leadership development writer, speaker, consultant and advisor.
ACADEMIC IMPRESSIONS MEMBERS
Get access to THIS virtual training only.
Get this + 100s more FREE with membership!
Questions About the Event?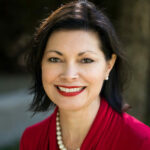 Elizabeth Ross Hubbell
Senior Program Manager, Academic Impressions
*There are limited spots available for All-Inclusive Members to register for virtual trainings for free in 2020. Each virtual training has a registration cap in order to ensure a high-quality learning experience. If the cap has been met, All-Inclusive Members can register with a $250 discount if space is available.