Gain the knowledge and skills you need to provide high-quality customer service in the higher education environment.
Overview
As competition in higher education intensifies, so do the appetites of prospective students for institutions that provide the best education and experience for their tuition dollars. Instilling a culture of service excellence at all levels of an institution can directly enhance enrollment and improve student retention. The COVID-19 pandemic has had an undeniable impact on student perception and experience. And with the pending demographic cliff, institutions will need to retain students at a higher rate, so service excellence is more important than ever before.
Join us for this virtual learning experience developed for higher education frontline customer service professionals and those who supervise them. Through interactive and small-group activities, you will dive into:
Critical competencies of good customer service in higher education
Maintaining consistency across service channels
Communication strategies and scripting
Assisting difficult customers
Inclusive practices in service excellence
Measuring and assessing your customer service culture
You will leave this training with increased confidence in your customer service skills and a greater ability to handle a wide variety of service scenarios.
Watch our expert faculty talk about why getting customer service right is key in higher education:
Get Your Team Certified
Attendees of this virtual event will have the opportunity to complete a final online exam. Upon demonstrating your proficiency in the subject matter discussed throughout the program, you will receive a certificate of completion for your time spent and knowledge gained at this event. Show that your institution is a leader in customer service by getting your entire frontline staff certified!
Who Should Attend
This virtual conference has been designed for managers and frontline staff across enrollment and student services in higher education. The program will especially benefit you if you are a:
A frontline service provider looking to enhance your customer service skills.
A manager or director supervising frontline service providers and looking to bring training ideas back to your institution.
A campus leader looking to lead culture change and implement a service excellence program on your campus.
Follow Through With Success Coaching
Have you ever gone to a training only to find that you came back with great ideas but don't have the time, support, or skills needed to make the changes?
Academic Impressions has produced thousands of trainings and we have learned that utilizing a coach after attending a conference helps provide accountability and bridges the training with the on-the-ground work of getting the job done.
As a result, we are now offering success coaching on select conferences.
Purchase this training + 3 one hour follow up success coaching calls
Work with an assigned coach who has extensive experience in higher ed.
Get individualized support to help you follow through on what you've learned.
Workshop your plans, run your ideas by someone and get additional help/practice.
To get success coaching, simply purchase the Conference and add Success Coaching during registration.
The Academic Impressions Online Learning Experience
Intentionally Designed
Online Learning
Our virtual trainings go far beyond just replicating PowerPoint presentations online: these experiences are intentionally designed to give you the kind of robust and dynamic learning experience you've come to expect from Academic Impressions. These trainings provide you with an active learning environment and an online space where you can explore ideas, get inspired by what your peers are doing, and understand the range of possibilities around a certain topic. You will leave these sessions with practical solutions that you can take back to your team or task force.
What you will get:
A dynamic, interactive, and high-touch virtual learning experience designed to engage and set you up for growth
Seamless online face-time, networking, group work, and Q&A opportunities from the comfort of your own workspace
Practical takeaways and hands-on knowledge
Guidance from vetted subject matter experts
See What Our Attendees are Saying
"The virtual design of this conference coupled with the amazing work of our program manager promoted a high level of engagement and sense of community among attendees. The speakers were knowledgeable and enthusiastic to share their experiences. It was a refreshing shift from long days of traditional meetings on Zoom!"
"This is the first time I've ever attended a virtual conference, and to be honest, I had low expectations. Well, I was wrong. I am very impressed with the platform used and the quality of the content shared. Oftentimes, these conferences only talk about ideas and what could work, but at this event, actual pathways and practical next steps were shared. Academic Impressions did a great job featuring quality speakers who were willing to share what they know."
"Although the workshop was online, it felt as if the presenters were right there with us. All presenters were knowledgeable and really related the content to real work experiences. They were so willing to answer questions and offer assistance—I learned so much that I can apply."
"Many conferences leave you with learning but not always sure how to turn that into action for your organization. There were actionable tips shared throughout the two days and tools provided to help move the learning into action. I am always impressed with Academic Impressions conferences and this virtual one did not disappoint."
"At first, I was skeptical that a virtual conference was capable of being both engaging and informational - but Academic Impressions has mastered it! The 3-day online event was structured in a creative way that all participants had multiple opportunities to interact with each other and the presenters. No one's questions went unheard or unanswered. Thank you for this great experience, it has changed my view of virtual conferences and I look forward to attending more in the future."
- Desiree Ford, Digital Communications Manager, Binghamton University
"The virtual conference has been amazing. The presenters have all been great and the information they've provided is going to help us better use our social media. Even though this conference had to be virtualized due to COVID-19, the online format has been set up in a way that we can all collaborate and share ideas. I'm very eager to take what I've learned back to campus and start implementing new ideas."
- Chris Forde, Coordinator of Marketing & Public Information, Lincoln Trail College
Day One | March 29, 2023
All Times Eastern
Welcome and Introductions
11:30 a.m. – 11:45 a.m. ET
---
Defining Service: How Does Customer Service Impact Higher Education?
11:45 a.m. – 12:30 p.m. ET
What defines good vs. bad customer service? We'll dive into customer service models and research that will enhance your understanding of the role customer service plays within higher education. This interactive session will set the stage for the rest of this event and provide strategies to educate, lead, and empower others to shift towards a culture of service excellence at your institution.
---
Break
12:30 p.m. – 12:45 p.m. ET
---
Policies and Practices That Impact Service
12:45 p.m. – 1:45 p.m. ET
Higher education is a place where policies—formal and informal—proliferate. This session will provide examples of formal policies that have implications for the way you provide service. It will also challenge you to think about informal policies or practices that may be creating service barriers.
---
Break
1:45 p.m. – 2:15 p.m. ET
---
Competencies for Service Excellence
2:15 p.m. – 3:15 p.m. ET
This session will provide an in-depth, example-based overview of the various competencies you need to provide high-quality customer service to students in today's higher education environment. We will discuss different types of competencies, including physical, emotional, knowledge-based, environmental, and cross-cultural. You will leave with a self-assessment that you can use to measure your own customer service skills and that will help you identify areas of strength and opportunities for growth.
---
Break
3:15 p.m. – 3:30 p.m. ET
---
Enhancing Communications Through Scripting
3:30 p.m. – 4:50 p.m. ET
This session will focus on the art of scripting as a means to ensuring consistency across service channels. You will be given time at the end of the session to write your own scripts for phone, email, face-to-face, and virtual conversations including greetings, closings, and apologies.
---
Day Two | March 30, 2023
All Times Eastern
Day Two Welcome
11:30 a.m. – 11:45 a.m. ET
---
Active Listening & Communication Strategies
11:45 a.m. – 12:45 p.m. ET
You will build upon your knowledge of scripting to look more holistically at the four key phases of the conversation cycle. You'll learn helpful techniques for navigating unclear student requests and questions, as well as how to avoid using jargon in your interactions with students.
---
Break
12:45 p.m. – 1:00 p.m. ET
---
Practice: Role Playing
1:00 p.m. – 1:45 p.m. ET
During this role-playing activity, you will break into groups and work together to practice and apply the scripting and conversation cycle techniques you learned in the previous sessions.
---
Break
1:45 p.m. – 2:15 p.m. ET
---
Inclusive Practices in Customer Service
2:15 p.m. – 3:15 p.m. ET
Unconscious bias impacts both the customer and the service provider. Participants will identify ways to adjust service practices and styles based on specific customer and service provider differences and needs. The importance of cultural sensitivity, awareness, empathy, listening and even "passive" approaches to pluralism will also be addressed.
---
Break
3:15 p.m. – 3:30 p.m. ET
---
Measuring and Assessing Your Customer Service Culture
3:30 p.m. – 4:15 p.m. ET
We will explore a variety of measurement and assessment tools and techniques that can be used to gauge the quality of customer service that your department, unit, or institution currently provides. You'll also be given time to begin formulating and adapting some of these tools to your own context.
---
Day Two Close and Exam Study Guide Distribution
4:15 p.m. – 4:30 p.m. ET
---
Day Three | March 31, 2023
All Times Eastern
Optional Networking Time
11:00 a.m. – 11:30 a.m. ET
During this optional networking time, you can discuss specific institutional concerns with our experts and your peers on topics such as the continued impact of the pandemic, staffing challenges, and more.
---
Day Three Welcome
11:30 a.m. – 11:45 a.m. ET
---
Assisting with Difficult Customers
11:45 a.m. – 1:15 p.m. ET
From students to colleagues to parents and alumni, you are likely to come across a variety of stakeholders who can be challenging to assist. This session will focus on how to manage the occasional difficult and/or potentially volatile situations you may find yourself in. We will discuss best practices for saying no, ensuring safety, escalating the situation, asking for help, and adhering to your service standards. You will be given time at the end to role-play in small groups and practice the techniques you learned.
---
Break
1:15 p.m. – 1:45 p.m. ET
---
Service Excellence Visioning and Action Planning
1:45 p.m. – 2:45 p.m. ET
Building a vision and action plan is critical to moving your service excellence work forward. This interactive working session will provide space for you to identify the barriers you will likely encounter, the champions from whom to get buy-in, and next steps for enhancing enhance service excellence in your role. You will also work through a visioning exercise that will help you to begin the conversation about strengthening service with teammates in your unit.
---
Conference Close: Final Q&A and Next Steps for Certification
2:45 p.m. – 3:15 p.m. ET
We will use our final half hour to answer any outstanding questions and provide you with more information about the online certification exam. To receive your Service Excellence Certification, you must successfully complete an online exam that will help you to solidify and demonstrate your learning. Attendees will receive a link to the exam after the close of the conference and will have two weeks to complete the exam.
Heath Boice-Pardee
Head of Practice in Service Excellence, Academic Impressions
Dr. Heath Boice-Pardee has worked as an administrator in higher education for over twenty-five years in a variety of administrative and teaching roles. Heath is currently the Associate Vice President for Student Affairs and has served as Interim Senior Vice President for Student Affairs at the Rochester Institute of Technology. Additionally, he teaches in the College of Engineering Technology at RIT and has developed a higher education administration master's concentration focusing on service leadership, customer service, and the student experience.

Eileen Soisson
Independent Consultant
Between 2011 and 2020, Eileen established and led Coastal Carolina University's service excellence initiative, Feel the Teal®, created to enhance the university's culture and become more service-oriented and focused on student success. She designed the service excellence program into eight training modules and oversaw all operations within the initiative.
ACADEMIC IMPRESSIONS MEMBERS
This training is FREE with membership.
3 one hour follow up success coaching calls
Work with an assigned coach who has extensive experience in higher ed
Get individualized support to help you follow through on what you've learned
Workshop your plans, run your ideas by someone and get additional help/practice
$1,695 $1,595
through March 15, 2023
Get access to THIS virtual conference.
3 one hour follow up success coaching calls
Work with an assigned coach who has extensive experience in higher ed
Get individualized support to help you follow through on what you've learned
Workshop your plans, run your ideas by someone and get additional help/practice
Get this + 100s more FREE with membership!
Questions About the Event?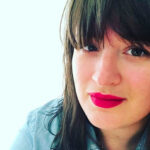 Jenna Ledford
Learning & Development Manager,
Academic Impressions