Join other deans to brainstorm short-term strategies to survive and long-term strategies to thrive.
Overview
While higher ed is facing waning enrollments and funding paired with increasing expenses and demands, deans must lead the charge in making their colleges, schools, or units more financially viable while remaining relevant in a rapidly evolving landscape. Deans who are best prepared to meet these demands are creating a culture of creative problem-solving, efficiency, and innovation, and we have partnered with three of them to provide a collaborative space where deans can come together and strategize around their toughest challenges. Join your peers in this four-hour summit to:
Think creatively about sources of funding
Align programs to market demand and workforce changes
Better leverage your existing resources and stakeholders
Find innovative opportunities for growth
Create the conditions for a more sustainable future
You will hear from leading experts and explore new approaches to the crises your school or unit is facing. Infused with small group sessions and solutions-focused brainstorming throughout, you will leave this virtual training with short term strategies to survive and long-term strategies to thrive.
Who Should Attend
This summit is designed for deans who want to engage with peers to brainstorm solutions to their toughest challenges. If you are facing financial pressure and looking to create a culture of innovation, growth, and entrepreneurism within your college, school, or unit, this summit will help you pave the way.
Limited Attendance
In order to ensure a high-quality learning experience, we have intentionally designed this Virtual Training to have a limited number of total attendees. To ensure access from both paying participants and also from those who have an All-Inclusive membership, when the membership cap is reached, only paying participants can register after that point (while spaces are still available). If you have questions about whether this program is right for you, please contact us.
The Academic Impressions Online Learning Experience
Intentionally Designed
Online Learning
Our virtual trainings go far beyond just replicating PowerPoint presentations online: these experiences are intentionally designed to give you the kind of robust and dynamic learning experience you've come to expect from Academic Impressions. These trainings provide you with an active learning environment and an online space where you can explore ideas, get inspired by what your peers are doing, and understand the range of possibilities around a certain topic. You will leave these sessions with practical solutions that you can take back to your team or task force.
What you will get:
A dynamic, interactive, and high-touch virtual learning experience designed to engage and set you up for growth
Seamless online face-time, networking, group work, and Q&A opportunities from the comfort of your own workspace
Practical takeaways and hands-on knowledge
Guidance from vetted subject matter experts
Unlimited access to all recorded online sessions
December 16, 2020
12:00 - 4:00 p.m. Eastern
Part 1: Short-Term Strategies for Financial Viability and Growth
12:00 – 2:00 p.m. Eastern
Our faculty from fields of business, health sciences, and fine arts will offer their innovative approaches on how to:
Better align programs to market demand
Keep up with workforce trends
Support and leverage existing stakeholders
Seek new partnerships
Define and measure success
You will have an opportunity to break out into small groups with other deans and brainstorm approaches that would work in your own institutional context.
---
Break
2:00 – 2:30 p.m. Eastern
---
Part 2: Sustaining Innovation - Long-Term Strategies to Build a Stronger Future
2:30 – 4:00 p.m. Eastern
Next, our three presenters will shift the focus to a sustainable future and offer strategies on how to:
Create a culture of innovation and agility
Ensure faculty are continuing their development in teaching practices, tech, DEI, and disciplines
Leverage internal skills and talents and empower faculty to use them
Manage innovation fatigue and keep faculty motivated
In small groups, you will join peers to brainstorm approaches that would best align with your own mission and context.
Dr. Robyn Parker
Dean of the Tapia College of Business, St. Leo University
Robyn has extensive administrative and instructional experience in higher education and is currently the Dean of the Donald R. Tapia College of Business at Saint Leo University in Tampa Bay Florida. A systems thinker, Robyn has facilitated the design and implementation of restructuring strategies that have saved money, streamlined processes, and created innovative programs and learning environments.
Dr. Christopher Ray
Dean of the College of Health Sciences, Texas Woman's University
As Dean of the College of Health Sciences at Texas Woman's University, Dr. Christopher T. Ray oversees five departments, two schools, and five on-site clinics across three campuses. He has spearheaded the expansion of research, enhanced clinical learning opportunities for students, and capitalized on the many synergies across programs. Most notably, his leadership has resulted in the launch of new innovative academic programs in occupational therapy, nutrition, and kinesiology and more than $2 million in advancement funds. Research productivity and external funding have doubled during his four years as Dean.
Dr. Todd Queen
Dean, LSU College of Music & Dramatic Arts, Penniman Family Professor of Music
Todd's unique combination of teaching, directing and performing experience has allowed him to travel the world as an educator, stage director, singer and arts leader. In 2011, he co-founded Opera Orvieto, a three-week summer intensive Italian operatic experience, where he served as Artistic and Stage Director. In 2016, Opera Orvieto merged with Operafestival di Roma, where Todd currently serves as Executive Director.
ACADEMIC IMPRESSIONS MEMBERS
Get access to THIS virtual training only.
Get this + 100s more FREE with membership!
Questions About the Event?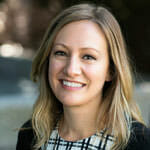 Whitney Egstad
Program Manager, Academic Impressions
*There are limited spots available for All-Inclusive Members to register for virtual trainings for free in 2020. Each virtual training has a registration cap in order to ensure a high-quality learning experience. If the cap has been met, All-Inclusive Members can register with a $250 discount if space is available.
Academic Affairs, Advancement/Alumni Relations, Enrollment Management, and Student Affairs members will continue to receive $100 off training registrations, if applicable. Upgrade your membership to qualify for a higher discount.