Are you practicing empathy in a way that best supports both you and your team?
Overview
As a leader, you likely know that empathy is a behavior that can help you build connections and trust with others on your team. Due to the uncertainty and rapid change we have been navigating through this past year, you may have found yourself exercising empathy with colleagues more often and at greater depths than you've ever had to before. Empathy fatigue may be settling in and you might be noticing that exercising empathy gets more difficult the more tired and worn out you become.
Join us online for a 2.5-hour virtual training and discussion to learn how you can utilize your emotional intelligence to recognize the signals of fatigue and continue to embrace empathy when it's most needed. Your instructor will introduce a toolkit of skills you can use to engage in empathy and use it effectively. You will have the opportunity to discuss how empathy shows up in your relationships and how you can begin to use the toolkit to foster meaningful connections with others.
Who Should Attend
This virtual training is specifically designed for team leaders–both emerging or senior–who are either striving to build a strong team dynamic built on a culture of empathy, or who are curious how empathy can improve their team dynamics. You may be particularly interested in this training if you're struggling to practice empathy consistently and regularly because of exhaustion or burnout, or you feel you may be overusing empathy and need to find balance.
The Academic Impressions Virtual Workshop Experience
There is no one-size-fits-all when it comes to exploring responsive issues in higher education. Our virtual workshops provide you with an active learning environment and an online space where you can explore ideas, get inspired by what your peers are doing, and understand the range of possibilities around a certain topic. Depending on what you need to solve a specific challenge at your institution, you will have the chance to gain ideas, plans, refinements, or connections with those undergoing the same challenges as you. You will leave these sessions with practical solutions that you can take back to your team or task force.
What you will get:
Learn from what your peers are doing across the nation
Gather unique and creative approaches that you may not have thought about
Validate and vet plans and priorities
Contribute your ideas and help shape the conversation
Get work done in a space that's designed to help you reflect, be creative, and maintain focus on the issue
Connect with subject matter experts who steer the conversation and add value
Experience expert facilitation to ensure practical outcomes and takeaways
As the coronavirus pandemic unfolds nationally, it is so important to keep connecting and networking with your peers - at a "social distance" - and to keep learning and developing as higher-ed leaders and professionals. Don't let social distancing and quarantines prevent you from setting aside time for professional development. Everything is changing so fast; more than ever, we need to be pooling our resources and knowledge and finding the best ways to develop our capacity, connect and share with each other, and move forward during a challenging time.
October 27, 2020
1:00 - 3:30 p.m. Eastern

In this virtual training, our expert instructor will dive deep into the following themes:

Empathy Defined

Some people think showing empathy means you need to be soft or "touchy-feely" and/or they worry that being empathetic prevents productivity. Empathy is about human connection but, when used effectively, it can also help you set clear boundaries. You will identify some of the common misconceptions about empathy and learn what empathy looks and sounds like, including suggested language. Your instructor will provide tips and strategies covering the following topics:
Listening deeply
Holding space and reserving judgement
Body language and facial expressions
Curiosity
---
The Value of Empathy
Your instructor will highlight research that shows the impact empathy has on engagement, retention, and productivity. You will then discuss how empathy shows up (or doesn't) in your relationships so you can recognize the impact it has within your team.
Are you using empathy in the right ways and amounts?
What impact does under- or over-utilizing empathy have on you and your team?
---
Practicing Empathy Through Fatigue
In small groups, you will discuss how you can overcome potential challenges or imbalances with empathy and begin practicing the toolkit presented earlier.
Are there existing behaviors you need to break or new behaviors you wish to develop to fully embrace empathy and show up for your team?
Melissa Casey, M.Ed., PCC, CEC
Leadership and Executive Coach, Casey Executive Coaching
Melissa Casey specializes in developing visionary, inclusive leaders and is passionate about working with groups who are on the quest to becoming the kind of team that others aspire to be a part of. At her core, Melissa maintains a deep commitment to diversity and inclusion – with her clients and in all aspects of her life. Having worked internationally, mentored new immigrants to Canada, and volunteered extensively with LGBTQ2S+ youth, she understands first-hand the powerful potential inclusion and allyship have on engagement, innovation, shared respect, and fostering excellence.
ACADEMIC IMPRESSIONS MEMBERS
Get access to THIS virtual training only.
Get this + 100s more FREE with membership!
Questions About the Event?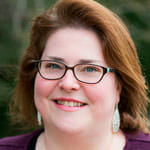 Lisa Lafflam
Instructional Designer, Academic Impressions
*There are limited spots available for All-Inclusive Members to register for virtual trainings for free in 2020. Each virtual training has a registration cap in order to ensure a high-quality learning experience. If the cap has been met, All-Inclusive Members can register with a $250 discount if space is available.
Academic Affairs, Advancement/Alumni Relations, Enrollment Management, and Student Affairs members will continue to receive $100 off training registrations, if applicable. Upgrade your membership to qualify for a higher discount.