How did Indiana University/Purdue University Fort Wayne launch a Leadership
Academy that goes beyond just seats in a classroom to apply new ideas to real challenges?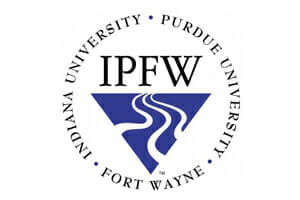 Challenge
In 2015, Indiana University-Purdue University Fort Wayne (IPFW) issued a report by its University Strategic Alignment Process (USAP). Among seven areas of concern and needed improvement, the USAP noted a lack of leadership development opportunities within the institution, and a task force was charged with developing an in-house leadership development program within 12 months. They responded not only by adding leadership workshops for high performers, but by investigating how IPFW could use a leadership curriculum to transform how teams across the institution do their work.
Learning
The first step was to look outside the institution for fresh ideas. That process started with taking a planning team of four (including a dean) to Academic Impressions' Designing a High-Impact Leadership Development Program in Higher Education conference in June 2015. Their team was able to see an array of approaches to leadership development programming, and specific tools and exercises for developing leaders and teams—many of these adopted from other sectors.
Actions
Using what they learned at the conference, the team at IPFW first added local expertise to the planning team and then launched a Leadership Academy within six months that included a number of striking features:
Tasking the First Cohort with Defining the Curriculum
The initial cohort, consisting of a cross-boundary group of both administrative and academic high performers, were charged with defining IPFW's leadership development from the ground up, identifying core leadership principles and the leadership competencies that IPFW staff and faculty would need to develop. The documentation from the AI conference provided a framework for this investigation, and many specific leadership tools and assessment from the conference—such as AI's 5 Paths to Leadership Self Assessment—were used by the cohort. A member of this first cohort then became a member of the planning team guiding the Leadership Academy curriculum for the second cohort.
Learning from Organizations in Other Sectors
The Leadership Academy takes each cohort off site to visit and learn from an organization outside the education sector. This unusual move is meant to encourage emerging leaders to look outside the academy for fresh ideas and innovations.
In 2016, that meant a visit to the headquarters of Sweetwater, the nation's largest online retailer of music instruments and pro audio gear, with 1,100 local employees. Sweetwater has younger, millennial staff, a "hip" workplace, green construction, a unique and fully articulated set of leadership competencies, and a leadership development program of their own:
The 2017 cohort will visit a large regional health system.
Multiplying the Impact through Work Projects
Participants from the first cohort, individually or in groups, designed and pursued  projects in summer-to-fall 2016 to apply their new competencies—and the fresh perspective they gained off-site—in service to the institution. This action learning component is critical to the Leadership Academy's approach, and is informed by the book Multipliers by Liz Wiseman: Start with a cohort of high performers and equip them to "multiply" the impact of what they learn and develop by their example, coaching, and leadership—infusing what they learn throughout the organization and using it to develop their teams and to promote more collaborative work between units. In November, the cohort reassembled to debrief the success of these projects.
In a short time, these work projects had already multiplied the first cohort's impact. One such project transformed new faculty orientation from a single day event to a more sustained curriculum, adding seven follow-up workshops and two social events over the course of a year. This project also added (for the first time) a development program for new department chairs.
Develop your own leaders
Send a team to Academic Impressions' leadership conferences