See how one institution is seamlessly integrating career readiness modules into curricula.
Employers report that recent graduates lack in career readiness and do not possess key skills such as communication, leadership, cultural sensitivity, and career management. However, research shows this is more of a communications gap than an actual skills gap. In reality, students are learning these competencies, but haven't yet developed the skills to identify them, articulate them, and apply them in the workplace. How you can help students connect the dots between their coursework, experience, and the competencies sought by employers?
The Career Readiness Badging Program at the University of South Florida incorporates a framework widely adopted and used by faculty in their curricula. Within this framework, faculty can select a competency that is best reflected through in the coursework and then align it with the program. The ease of use of this kind of "plug-and-play" model is particularly appealing to faculty, while helping students become career ready. The flexibility of this model supports students no matter where they are in their academic journey, what discipline they're coming from, or career they're heading to.
Join us for this webcast and learn how USF is using this innovative model to certify students in different career competencies through digital badging with a very limited budget.
Who Should Attend
Career services professionals who are looking to partner with faculty to help students prepare for and succeed in the workplace will find this webcast beneficial. Faculty and deans looking for ways to embed these competencies within curricula will also benefit.
We will begin this live webcast with an example of how the framework has been used successfully, describe its flexibility, and show how faculty can easily plug their curriculum into it. We will then discuss:
Determining which competencies to use to build framework

Using "Learn It, Do It, Show It" to structure training modules

Keys to getting started

Using badges as a mechanism of providing feedback to students

Badging platforms to consider

How to Continue Scaling the Program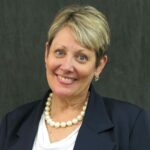 Lynn Chisholm, M.S., CPM
Director, Office of Internships and Career Readiness
University of South Florida
As Director of Internships and Career Readiness, Lynn is responsible for the overall administration and supervision of the Office of Internships and Career Readiness to develop, support, and manage student career-relevant experiential learning opportunities and programming. This office collaborates with Employer Relations and the Office of Professional and Career Development to offer internship opportunities for both on-campus and off-campus experiential learning including co-op, as part of a student's progress toward graduation and obtaining full-time professional employment. Previously, Lynn was the Internship and Prior Learning Assessment Coordinator at Polk State College, Human Resources Specialist with the City of Lakeland in workforce and organization development, Clinic Director at the University of Georgia Speech and Hearing Clinic, and Speech and Language Clinic Coordinator at Florida State University in the Communication Sciences and Disorders Department. Lynn earned a Certified Public Manager Master's Certificate through Florida State University, a master's degree at Boston University, and a bachelor's degree at the University of Central Florida.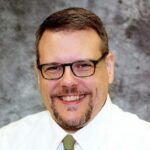 Peter Thorsett
Director of Strategic Initiatives, Communications and Research; Community Engagement | Student Affairs & Student Success
University of South Florida
Peter is the Director of Strategic Initiatives, Communications, and Research for the division of Community Engagement and Career Readiness at the University of South Florida. In this role, Peter is responsible for leading and managing the strategic planning, evaluation and assessment, and programmatic integration efforts across the division's individual units to ensure that student career outcomes are being addressed in a systematic way. Peter is also responsible for managing the division's Central Services team, which provides business operations support to all of the division's units. Peter has more than 20 years of experience in a variety of strategy, marketing, and technology related roles in both higher education and private industry, including work for Turner Broadcasting, Johnson Controls, Miami University (Ohio), UNC Charlotte, and Georgia State University. Peter holds an MBA from Georgia State University and a BSBA from the University of Tennessee, Knoxville.

$525 through Dec 7
$600
Live Webcast Registration + Recording
Access to the live webcast: Invite your team!
Links to all presentation materials and resources
Permanent recording of the live webcast
FREE for Members
This webcast is included for free for qualified online members.
Not a Member? Learn More
$350 through Dec 7
$425
Webcast registration
Presentation materials and resources
Access to webcast recording for 60 days (available 10 days after webcast)
$350
Presentation materials and resources
Permanent digital recording link delivered 10 days after webcast
Questions About the Event?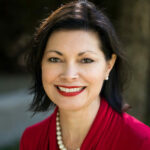 Elizabeth Ross Hubbell
Senior Program Manager, Academic Impressions