Use your influence and authority to create a culture that supports faculty of color.
Overview
Many faculty members of color report bullying, harassment, invalidation, and exclusion by their colleagues and supervisors. To further perpetuate the toxicity, their personal experiences are often ignored or explained away, preventing meaningful change. As a result, faculty of color are often forced to leave their institutions to seek their own change, which can, in turn, negatively impact the sense of belonging for your students of color. With recruitment efforts halted due to budget cuts, you cannot afford this attrition. Now is the time to focus and improve your retention practices.
Join us online for this three-hour workshop where you will learn how to take a proactive approach to your retention practices aimed at faculty of color. Our expert speakers will present the latest research explaining why retention efforts for faculty of color fall short. In addition, they will share best practices for utilizing and influencing your relationships, processes, and policies to your advantage to improve and sustain your efforts across the institution. You will spend time examining your own institutional data to understand systemic or department-level issues causing higher levels of attrition for your faculty of color.
Did You Know?
UCLA's Higher Education Research Institute (HERI) facilitated a study that showed "faculty of color and female faculty disproportionately experience stress due to discrimination and feel they have to work harder than their colleagues to be perceived as a legitimate scholar."
Who Should Attend
This training is designed for academic leaders including deans, faculty, human resources, EEO officers, and senior diversity officers who have agency to make change on their campus and improve their retention efforts for faculty of color. If you're struggling with high attrition rates or you're interested in discovering how you can better influence your colleagues, retention policies, and processes, this training is for you.
The Academic Impressions Virtual Workshop Experience
There is no one-size-fits-all when it comes to exploring responsive issues in higher education. Our virtual workshops provide you with an active learning environment and an online space where you can explore ideas, get inspired by what your peers are doing, and understand the range of possibilities around a certain topic. Depending on what you need to solve a specific challenge at your institution, you will have the chance to gain ideas, plans, refinements, or connections with those undergoing the same challenges as you. You will leave these sessions with practical solutions that you can take back to your team or task force.
What you will get:
Learn from what your peers are doing across the nation
Gather unique and creative approaches that you may not have thought about
Validate and vet plans and priorities
Contribute your ideas and help shape the conversation
Get work done in a space that's designed to help you reflect, be creative, and maintain focus on the issue
Connect with subject matter experts who steer the conversation and add value
Experience expert facilitation to ensure practical outcomes and takeaways
As the coronavirus pandemic unfolds nationally, it is so important to keep connecting and networking with your peers - at a "social distance" - and to keep learning and developing as higher-ed leaders and professionals. Don't let social distancing and quarantines prevent you from setting aside time for professional development. Everything is changing so fast; more than ever, we need to be pooling our resources and knowledge and finding the best ways to develop our capacity, connect and share with each other, and move forward during a challenging time.
September 11, 2020
12:00 - 3:00 p.m. Eastern
During this three-hour virtual training, our expert instructors will help you identify how you can build a sphere of influence around you so your retention efforts become an institutional norm and your faculty of color feel more supported by all.
Research and Case Study Analysis
In this first section, you will review current research and a case study, both of which highlight common issues experienced by faculty of color, as well as reasons why many institutions struggle to retain faculty of color. You will then discuss how to use your power of authority and influence to overcome those challenges and implement practical and meaningful solutions, such as formal mentoring programs, employee resource groups, and SafeZone roundtable discussions that are appropriate for your campus.
---
Data Analysis
You will examine your own institution's data to understand possible trends for why your faculty of color may be leaving. You will be asked to request anonymous faculty-of-color exit interview data from your Human Resources department prior to participating in this workshop. Please contact Rabia Khan Harvey in advance if you need a sample email to help you request this data from your HR department.
Dr. Bridget Turner Kelly
Professor, University of Maryland
Dr. Bridget Turner Kelly is currently an Associate Professor of Student Affairs at the University of Maryland. Prior to this role, she was the Associate Professor of Higher Education at Loyola University Chicago for nine years. Dr. Turner Kelly's scholarship is focused on marginalized populations in higher education; more specifically, she studies the experiences of students of color on predominantly white campuses, women and faculty of color at research universities, and how all students can become socially just educators.
Jeanine Bias-Nelson
Director of Institutional Diversity and Inclusion & Title IX Coordinator, Sam Houston State University
Jeanine Bias-Nelson has spent her entire professional career in Higher Education Administration and Student Affairs. Currently, she serves as a resource for advisement and consultation on issues related to diversity, equity and inclusion. Her responsibilities include providing leadership to investigations into allegations of discrimination, harassment, and other civil rights violations as well as develop and facilitate university wide training programs and activities related to Title IX, Title VII, and other Equal Employment Opportunities/Affirmative Action (EEO/AA) laws and regulations.
ACADEMIC IMPRESSIONS MEMBERS
Get access to THIS virtual training only.
Get this + 100s more FREE with membership!
Questions About the Event?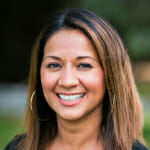 Rabia Khan Harvey
Senior Program Manager, Academic Impressions