Shift your mindset and practices to ensure you meaningfully engage marginalized and underrepresented students.
Overview
Faculty and instructors are preparing to enter a changed classroom climate in the fall. The Black Lives Matter movement and the resulting public reckoning are causing many educators to examine the hegemonic values that have molded our classrooms over time. Too often, we are unaware of the limiting mindsets and structures that hold us back from meaningfully engaging marginalized and underrepresented students.
Inclusive teaching is more than simply completing a checklist of best practices. This approach requires instructors to pair critical self-reflection with actions in the classroom. Join us for this highly interactive virtual training and dialogue to learn how to transform your teaching practices to better engage, support, and prepare your students without sacrificing rigor. Dr. China Jenkins from Texas Southern University will guide our discussion and share strategies for cultivating a pedagogy of inclusion.
Who Should Attend
This training was designed for faculty, instructors, and leaders from centers for teaching and learning and faculty affairs who are looking for a safe space to examine their practices and take away strategies for more inclusive teaching.
The Academic Impressions Virtual Workshop Experience
There is no one-size-fits-all when it comes to exploring responsive issues in higher education. Our virtual workshops provide you with an active learning environment and an online space where you can explore ideas, get inspired by what your peers are doing, and understand the range of possibilities around a certain topic. Depending on what you need to solve a specific challenge at your institution, you will have the chance to gain ideas, plans, refinements, or connections with those undergoing the same challenges as you. You will leave these sessions with practical solutions that you can take back to your team or task force.
What you will get:
Learn from what your peers are doing across the nation
Gather unique and creative approaches that you may not have thought about
Validate and vet plans and priorities
Contribute your ideas and help shape the conversation
Get work done in a space that's designed to help you reflect, be creative, and maintain focus on the issue
Connect with subject matter experts who steer the conversation and add value
Experience expert facilitation to ensure practical outcomes and takeaways
As the coronavirus pandemic unfolds nationally, it is so important to keep connecting and networking with your peers - at a "social distance" - and to keep learning and developing as higher-ed leaders and professionals. Don't let social distancing and quarantines prevent you from setting aside time for professional development. Everything is changing so fast; more than ever, we need to be pooling our resources and knowledge and finding the best ways to develop our capacity, connect and share with each other, and move forward during a challenging time.
August 7, 2020
1:00 - 3:00 p.m. Eastern Time

In this virtual workshop, Dr. China Jenkins will facilitate a group dialogue and share practices in each of the following areas of inclusive pedagogy:
Supporting Students
How can we establish an inclusive classroom climate? Dr. Jenkins will share specific strategies for creating a safe space in which each student is a valued contributor.
---
Investigating the Curriculum
In order to create relevant learning experiences for our students, we must examine and revise our curricula. Dr. Jenkins will share practices for more inclusive course content and design.
---
Examining the Self
In this final section, Dr. Jenkins will discuss the critical self-reflective mindset that must accompany inclusive pedagogy and outline specific skills you can build as you adopt this approach to teaching.
Dr. China Jenkins
Executive Director, TEAM Center, Texas Southern University
China is the founding Executive Director of the TEAM (Teaching, Enrichment, Advising, Mentoring) Center in the College of Pharmacy and Health Sciences at Texas Southern University (TSU). During her 16-year career in higher education, China taught at the university and community colleges level, directed faculty development centers, and developed programming for faculty, administrators and students.
ACADEMIC IMPRESSIONS MEMBERS
Get access to THIS virtual training only.
Get this + 100s more FREE with membership!
Questions About the Event?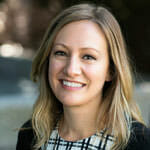 Whitney Egstad
Program Management, Academic Impressions
*There are limited spots available for All-Inclusive Members to register for virtual trainings for free in 2020. Each virtual training has a registration cap in order to ensure a high-quality learning experience. If the cap has been met, All-Inclusive Members can register with a $250 discount if space is available.
Academic Affairs, Advancement/Alumni Relations, Enrollment Management, and Student Affairs members will continue to receive $100 off training registrations, if applicable. Upgrade your membership to qualify for a higher discount.