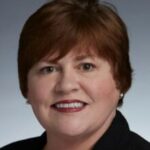 Kathryn Klose, Ph.D.
President, Alive Learning
Kathryn Klose holds an PhD in Higher Education Policy from the University of Maryland College Park. She has over 18 years of experience in higher education as a faculty and administrator responsible for designing, implementing, and teaching hands-on real-world curriculum in varied and diverse learning environments. She augments her experience in the field of education with extensive management experience in the public and private sectors.
Alive Learning works with colleges, universities, and professional development organizations to help envision and implement experiential and active learning programs in a variety of formats, including face-to-face, online, and hybrid. Founded by Kathryn Klose, PhD., Alive Learning employs expert knowledge, public and higher education experience, and a commitment to immersive learning experiences to enhance program relevance, student learning, and faculty-student engagement. Our expertise ranges from designing individual learning activities to developing complete program portfolios to better position organizations within the competitive landscape.
With a commitment to relevant, relatable learning, let Alive Learning help bring lived learning experiences to your organization today!