Learn how to confidently lead in a way that is comfortable for you, while also building trust, collaboration, and relationships with others across your college.
Overview
Leading as an Assistant/Associate Dean can be difficult under the best of circumstances. You need to negotiate and balance the competing interests of multiple stakeholders both inside and outside of your college. You may sometimes feel like your role lacks the necessary clarity, authority, and/or support to be most effective. Add the complexities that have arisen in higher ed in the recent past and even the most seasoned leaders can be tested.
Join us online for this six-week leadership bootcamp designed specifically for Assistant and Associate Deans to discover or reconnect with the most effective ways to lead in a variety of situations and circumstances. During the bootcamp we'll explore your leadership style and how it changes under stress. You will also learn how to:
Effectively communicate and collaborate with colleagues across the college, resolve conflict, and grow your influence
Strengthen your partnership with your Dean
Incorporate specific time-management and career-planning techniques
We understand that the role of the Assistant/Associate Dean can vary widely across universities and colleges. For this reason, this bootcamp brings together various guest speakers who will share their perspectives and experiences of what it takes to lead effectively as Assistant/Associate Dean. You will leave this bootcamp with an expanded network and a set of proven strategies and tactics for leading in a changing academic context.
What You Will Get
This online bootcamp consists of six live online sessions, happening weekly. Each session is facilitated by our expert instructor and guest speakers to help you explore your leadership tendencies and give you key strategies to implement.
Between sessions, you may be asked to complete assignments to practice and prepare for the next session (approximately 1-2 hours per week).
To help you evaluate your effectiveness as a leader, you will participate in three assessments—the 5 Paths to Leadership Self-Assessment, The Style Matters: Kraybill Conflict Style Inventory and a Leadership Audit—which allows your colleagues to provide anonymous feedback to you.
You will have the opportunity to sign up for a personalized, 1:1 feedback session with the instructor to debrief the results of your Leadership Audit.
Who Should Attend
Since this program focuses on leadership and not just the nuts and bolts of overseeing the college, we invite Assistant and Associate Deans of all experience levels to attend.
If you have never received anonymous feedback about your leadership, this is a unique opportunity to do so via an expertly facilitated process. You'll also be able to debrief your feedback with the instructor.
Due to its highly experiential nature, this program is limited to just 20 participants to maintain a productive online learning environment. Register early to reserve your spot!
Follow Through With Success Coaching
Have you ever gone to a training only to find that you came back with great ideas but don't have the time, support, or skills needed to make the changes?
Academic Impressions has produced thousands of trainings and we have learned that utilizing a coach after attending a program helps provide accountability and bridges the training with the on-the-ground work of getting the job done.
As a result, we are now offering success coaching on select programs.
Purchase this training + 3 one hour follow up success coaching calls
Work with an assigned coach who has extensive experience in higher ed.
Get individualized support to help you follow through on what you've learned.
Workshop your plans, run your ideas by someone and get additional help/practice.
To get success coaching, simply purchase the Bootcamp and add Success Coaching during registration.
Hear About the Bootcamp Experience
September 27 – November 8, 2021 | Individual Session Dates: Sept 27, Oct 4, 18, 25, Nov 1, and 8 (Sold Out) See Full Agenda
or
May 25 – June 29, 2022 | Individual Session Dates: May 25, June 1, 8, 15, 22, and 29
Session 1: Dimensions of Difference
May 25, 2022 | 1:00 – 4:00 p.m. ET
In this opening session, you'll explore the unique context of leading as an Assistant or Associate Dean. There is tremendous variability in the role of Assistant/Associate Dean across universities – and even across colleges within the same university. Because of this, understanding the expectations that others have of you in your role can sometimes feel like a moving target. We'll discuss how to navigate through and find balance within this dynamic leadership environment and you'll identify where you have unique opportunities to focus your efforts productively.
---
Session 2: Defining Your Leadership Approach
June 1, 2022 | 1:00 – 4:00 p.m. ET
There is no single right way to lead. Rather than present a single model of leadership, you'll be introduced to various leadership theories. More importantly, you'll explore how your leadership style develops from, and is informed by, your personal strengths as well as challenges you face, so that you can learn how to adapt to different situations.
It is also important to realize that you cannot develop as a leader without getting feedback. When you receive feedback, you get a clear picture of your impact as a leader and whether your impact aligns with your intent. You will do this in two ways:
5 Paths to Leadership Self-Assessment: This assessment sheds light on your strengths and potential blind spots by examining five key forms of intelligence including intellectual, emotional, intuitive, action, and spiritual. The assessment will help you understand ways of achieving greater balance among the five forms of intelligence, so that you can improve your overall effectiveness as a leader.
Leadership Audit: You'll have the opportunity to invite a small number of colleagues to share feedback with you regarding your strengths and areas to develop, and put forward ideas for ongoing growth. This feedback is submitted through Academic Impressions and is completely anonymous. Your results will be shared with you privately and your instructor will provide you with a personalized 1:1 session to help you interpret and act on the feedback.
---
Session 3: Understanding and Navigating Through Conflict
June 8, 2022 | 1:00 – 4:00 p.m. ET
Understanding how to effectively navigate conflict is a vital skill for Assistant/Associate Deans, but it can also be one of the most difficult and complicated ones to get right, especially when you're managing the often competing expectations and needs of various stakeholders across the college. In this session, you'll complete the Style Matters: The Kraybill Conflict Style Inventory, which identifies your typical response in conflict and offers ways to optimize your approach. Through this assessment, you'll come to understand your own approach to conflict as well as the approach of others you work with, including your Dean. You'll then discuss effective strategies for approaching conflict regardless of the situation, including how to negotiate the balancing act that comes with working with a larger team with competing interests. You will leave this session with new tools and strategies that will help you respond to conflict in healthy and productive ways that build the trust amongst your team.
---
Session 4: Building Your Relationship with Your Dean
June 15, 2022 | 1:00 – 4:00 p.m. ET
It is not a surprise to hear that having a productive relationship with your Dean is critical to your success, satisfaction and endurance in your role. Perhaps you already have a solid relationship with your Dean and you're looking for new ways to continue to grow your influence. Or perhaps you're struggling with lack of clarity, support and/or authority, and you're looking for ways to improve your relationship. In this session, you will explore different ways to manage up and communicate your needs and expectations for a productive and supporting relationship with your Dean.
---
Session 5: Building a Collaborative Culture with Your Faculty and Staff
June 22, 2022 | 1:00 – 4:00 p.m. ET
As Assistant/Associate Dean, effective leadership cannot rely on formal authority or top-down decision making. Instead, you must lead with a collaborative stance and from a position of influence. In this session, you'll be introduced to a variety of tips and strategies that will help you build an inclusive and collaborative culture with your faculty and staff and you'll discuss with your peers different ways to apply those techniques in the context of your role and leadership.
---
Session 6: Career Planning and Time Management
June 29, 2022 | 1:00 – 4:00 p.m. ET
As an Assistant/Associate Dean, there are many career pathways available to you. Perhaps you're interested in becoming an academic dean. You might also be curious about other leadership opportunities across higher ed. Or perhaps you feel that transitioning back to faculty full-time is the right fit. In this final session, you'll be introduced to a career planning rubric that will help you identify and explore possible career paths. You'll also hear from guest speakers who can provide some guidance on how to translate and leverage your current leadership experience to other ventures. You'll also walk away with tips and strategies for how to effectively manage your time and multiple priorities, which includes your own professional development. As we close out the bootcamp, this session is designed to help you reflect on what your leadership practice means to you both in the present and future.
Jeanne A.K. Hey, Ph.D.
Leadership Development Specialist
Jeanne has over thirty years' experience in academia. She specializes in developing materials and programs for emerging and experienced leaders in higher education. At the University of New England in southern Maine, she served as Dean of the College of Arts and Sciences for eight years before finishing her university service as Associate Provost for Student Success. Before that, Jeanne served Miami University (Oxford, OH) for 19 years. There she served in roles including Interim Dean and Executive Director of Miami's Middletown Campus, Director of International Studies, and Professor of Political Science and International Studies.
PRICING
May 25 – June 29, 2022
ACADEMIC IMPRESSIONS MEMBERS
OPTIONAL: Add Success Coaching on the next page for an additional $700. Learn More
3 one hour follow up success coaching calls
Work with an assigned coach who has extensive experience in higher ed
Get individualized support to help you follow through on what you've learned
Workshop your plans, run your ideas by someone and get additional help/practice
$3,395 $3,295
through May 11, 2022
Get access to THIS online bootcamp.
OPTIONAL: Add Success Coaching on the next page for an additional $700. Learn More
3 one hour follow up success coaching calls
Work with an assigned coach who has extensive experience in higher ed
Get individualized support to help you follow through on what you've learned
Workshop your plans, run your ideas by someone and get additional help/practice
Get this + 100s more FREE with membership!
Questions About the Event?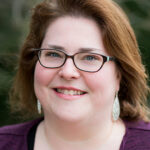 Lisa Lafflam
Learning & Development Manager, Academic Impressions