Learn how to influence the perception others have of you to grow your reputation and career.
Overview
Have you ever been labeled as "bossy, bitchy, or brazen" simply because you're a woman with ideas and a voice that needs to be heard? Do you ever feel yourself holding back because you're worried about what others will think about you? Cultural pressures often cause women to focus on being likeable. Although there's nothing wrong with wanting to be liked, this need can limit a woman's personal and professional growth.
Come to this two-hour virtual workshop and learn how to take back control of the need to be liked. You will discuss and reflect on the social, economic, and political impact that likeability has on your career. You will brainstorm and develop strategies that will help you turn other people's labels such as "bossy, bitchy, and brazen" into career-boosting descriptors such as "confident, credible, and competent." You'll walk away with a greater understanding of how to nurture your relationships so that your voice is respected and you can be in better possession of yourself as a leader.
Who Should Attend
This webcast is designed for women of all leadership levels who want to explore the connection between a woman's likeability and her leadership.
If you find yourself giving in to others in order to be liked or you feel that others perceive you in ways that tarnish your reputation, come to this virtual training to learn strategies to take back control of your reputation and ensure that your voice is listened to.
The Academic Impressions Virtual Workshop Experience
There is no one-size-fits-all when it comes to exploring responsive issues in higher education. Our virtual workshops provide you with an active learning environment and an online space where you can explore ideas, get inspired by what your peers are doing, and understand the range of possibilities around a certain topic. Depending on what you need to solve a specific challenge at your institution, you will have the chance to gain ideas, plans, refinements, or connections with those undergoing the same challenges as you. You will leave these sessions with practical solutions that you can take back to your team or task force.
What you will get:
Learn from what your peers are doing across the nation
Gather unique and creative approaches that you may not have thought about
Validate and vet plans and priorities
Contribute your ideas and help shape the conversation
Get work done in a space that's designed to help you reflect, be creative, and maintain focus on the issue
Connect with subject matter experts who steer the conversation and add value
Experience expert facilitation to ensure practical outcomes and takeaways
As the coronavirus pandemic unfolds nationally, it is so important to keep connecting and networking with your peers - at a "social distance" - and to keep learning and developing as higher-ed leaders and professionals. Don't let social distancing and quarantines prevent you from setting aside time for professional development. Everything is changing so fast; more than ever, we need to be pooling our resources and knowledge and finding the best ways to develop our capacity, connect and share with each other, and move forward during a challenging time.
July 30, 2020
1:00 - 3:00 p.m. Eastern Time

Our expert instructor will guide you through an interactive workshop that includes the following lessons:

Lesson 1: Likeability and Why It's the 8th Deadly Sin
Learn how and why likeability manifests itself and participate in an activity that helps you understand the social, economic, and political costs of likeability within your life.
---
Lesson 2: Strategies to Ensure Likeability is Not Your Deadly Sin
Through discussion, reflection, and other activities, you will develop strategies within the following four areas to help you develop stronger relationships both with yourself and others:
Confidence and Professional Presence
Perfectionism and Meeting Goals
Decisiveness and Self-Assurance
Credibility and Authority
---
Lesson 3: Individual Goal Setting
Walk away with action items that will help you translate and incorporate this workshop into your daily habits.
Catherine Neiner
Director of University Career Services, Georgia State University
Over the course of her twenty-year tenure in career services, Catherine has served as director at a variety of institutions including a highly selective women's college, a ranked MBA program, and an access college serving majority first-generation students. In 2006, she was one of only six US career services professionals selected for a Fulbright scholarship to study the emerging field college career counseling in Berlin, Germany. She was only the eighth recipient in 40 years to receive the Georgia Association of Colleges and Employers (GACE) Founders Award for significant contributions to the profession. She is a coach, author and keynote speaker. Her research revolves around women's progression through mid-career.
ACADEMIC IMPRESSIONS MEMBERS
Get access to THIS virtual training only.
Get this + 100s more FREE with membership!
Questions About the Event?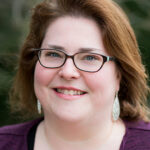 Lisa Lafflam
Instructional Designer, Academic Impressions
*There are limited spots available for All-Inclusive Members to register for virtual trainings for free in 2020. Each virtual training has a registration cap in order to ensure a high-quality learning experience. If the cap has been met, All-Inclusive Members can register with a $250 discount if space is available.
Academic Affairs, Advancement/Alumni Relations, Enrollment Management, and Student Affairs members will continue to receive $100 off training registrations, if applicable. Upgrade your membership to qualify for a higher discount.