Maximize your agency to scale down emotional labor and rebalance the expectations set by your students, colleagues, and institution.
Overview
Emotional labor is the process of regulating your emotions and putting others' needs before your own during interactions with students, colleagues, and superiors in order to deliver high quality work. It can be difficult to detect – and even more challenging to manage – especially in environments that prioritize human connection, which includes most jobs in higher education. Expending high-level emotional labor over extended periods of time can lead to burn out, permanent exhaustion, and, at times, turnover.
Join us for a 2.5-hour virtual training where you can start building a toolkit for scaling down your emotional labor and using it on your own terms. You will first explore how emotional labor manifests for you and what challenges you have managing it. Next, Dr. Gardner will offer four strategies to help you overcome those challenges so that you can start making emotional labor work FOR you, not against you. Lastly, you will brainstorm ways you can reduce your emotional effort so that you can leave this training feeling empowered to be your unapologetic self.
Who Should Attend
Do you find yourself pushing aside your personal feelings or neglecting your personal needs in order to perform your job or deliver high quality work? If so, this virtual training is for you! This training is designed for anyone wanting to learn strategies to manage or even capitalize on emotional labor:
Frontline staff and faculty who spend most of their day regulating their emotions and the emotions of the students they directly serve
Mid-level managers who feel pressure to constantly portray a positive and/or neutral stance when working with stakeholders
Senior leadership who hide their emotions in order to maintain composure amongst those they lead
The Academic Impressions Virtual Workshop Experience
There is no one-size-fits-all when it comes to exploring responsive issues in higher education. Our virtual workshops provide you with an active learning environment and an online space where you can explore ideas, get inspired by what your peers are doing, and understand the range of possibilities around a certain topic. Depending on what you need to solve a specific challenge at your institution, you will have the chance to gain ideas, plans, refinements, or connections with those undergoing the same challenges as you. You will leave these sessions with practical solutions that you can take back to your team or task force.
What you will get:
Learn from what your peers are doing across the nation
Gather unique and creative approaches that you may not have thought about
Validate and vet plans and priorities
Contribute your ideas and help shape the conversation
Get work done in a space that's designed to help you reflect, be creative, and maintain focus on the issue
Connect with subject matter experts who steer the conversation and add value
Experience expert facilitation to ensure practical outcomes and takeaways
As the coronavirus pandemic unfolds nationally, it is so important to keep connecting and networking with your peers - at a "social distance" - and to keep learning and developing as higher-ed leaders and professionals. Don't let social distancing and quarantines prevent you from setting aside time for professional development. Everything is changing so fast; more than ever, we need to be pooling our resources and knowledge and finding the best ways to develop our capacity, connect and share with each other, and move forward during a challenging time.
September 16, 2020
1:00 - 3:30 p.m. Eastern Time

During this virtual training, our instructor will present the following:
Emotional Labor Defined – You'll hear examples of how emotional labor shows up in higher education so that you can better understand what emotional labor is and why it is difficult for most of us to manage.

Sharing Your Story – In small groups, you will share and discuss your experience with emotional labor, so you can identify specific issues and challenges that make it difficult for you to manage emotional labor.

4 Strategies to Maximize Your Agency to Manage Emotional Labor – Using the following four strategies, Dr. Gardner will provide tips for how to get emotional labor under control so that it works FOR you, not against you.
Creating a System of Support
Protecting Your Time
Speaking Your Truth
Setting Boundaries
Brainstorming and Action Planning – Using these four strategies, you will brainstorm – both individually and as a group – specific actions you can take to increase your agency to reduce your emotional labor.
Paige Gardner, Ph.D.
Assistant Dean of Students and CARE Case Manager, Loyola University Chicago
Dr. Paige J. Gardner (she/her/hers) has a depth of experience in crisis management, facilitating diversity & equity trainings, identity development workshops, and professional development retreats for college students, staff, and faculty. Her research agenda focuses on gender-equity in the workplace as well as scholar-practitioner identity development.
ACADEMIC IMPRESSIONS MEMBERS
Get access to THIS virtual training only.
Get this + 100s more FREE with membership!
Questions About the Event?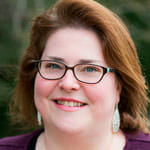 Lisa Lafflam
Instructional Designer, Academic Impressions
*There are limited spots available for All-Inclusive Members to register for virtual trainings for free in 2020. Each virtual training has a registration cap in order to ensure a high-quality learning experience. If the cap has been met, All-Inclusive Members can register with a $250 discount if space is available.