Learn strategies for identifying the source of your conflict, common interests, and how to leverage those interests to resolve disputes.
Overview
Without regular human interaction that can often mitigate friction, frustrations with co-workers can build into unmanageable disagreements. Learn how to identify the source of your conflict with a co-worker and how you can both come to common agreements for working together.
Session 1: Identifying the Source of Conflict
You will be introduced to practical tools that can be used to address conflict in its earliest stages before it becomes a formal dispute. In this first session, you will learn how to identify the source of your conflict. Is it Structural, Process, Personal, or Organizational?
Session 2: Developing Your Conflict Management Strategy and Action Plan
In this second session, you will workshop your conflict management strategy by identifying underlying interests, resources, and control that you have. You will leave with an action plan for addressing your conflict for which you will receive feedback from peers and the facilitators.
Who Should Attend
This session is ideal for higher education professionals, especially women, who are looking for productive ways to address conflict in their workplaces.
The Academic Impressions Virtual Workshop Experience
There is no one-size-fits-all when it comes to exploring responsive issues in higher education. Our virtual workshops provide you with an active learning environment and an online space where you can explore ideas, get inspired by what your peers are doing, and understand the range of possibilities around a certain topic. Depending on what you need to solve a specific challenge at your institution, you will have the chance to gain ideas, plans, refinements, or connections with those undergoing the same challenges as you. You will leave these sessions with practical solutions that you can take back to your team or task force.
What you will get:
Learn from what your peers are doing across the nation
Gather unique and creative approaches that you may not have thought about
Validate and vet plans and priorities
Contribute your ideas and help shape the conversation
Get work done in a space that's designed to help you reflect, be creative, and maintain focus on the issue
Connect with subject matter experts who steer the conversation and add value
Experience expert facilitation to ensure practical outcomes and takeaways
As the coronavirus pandemic unfolds nationally, it is so important to keep connecting and networking with your peers - at a "social distance" - and to keep learning and developing as higher-ed leaders and professionals. Don't let social distancing and quarantines prevent you from setting aside time for professional development. Everything is changing so fast; more than ever, we need to be pooling our resources and knowledge and finding the best ways to develop our capacity, connect and share with each other, and move forward during a challenging time.
July 20, 2020
12:00 - 5:00 p.m. Eastern Time
Session 1: Identifying the Source of Conflict (12:00 - 2:00 p.m. EDT)
Our speaker will cover the following considerations:
Aspects of conflict
Identifying the sources of your conflict
Identifying markers that led you to where you are
Overview of conflict resolution strategies
---
Break (3:00 - 4:00 p.m. EDT)
---
Session 2: Developing Your Conflict Management Strategy and Action Plan (3:00 - 5:00 p.m. EDT)
You will learn about:
Mapping your strategies

Interests
Resources
Control

Creating your conflict management action plan

Desired outcome
Timeline
Actions
Jeanne A.K. Hey, Ph.D.
Dean Emeritus, University of New England
Jeanne Hey is an experienced provider of professional development programs, specializing in leadership training for department chairs, program directors, and deans. She served as dean of the University of New England's College of Arts and Sciences for eight years, overseeing 13 academic departments and 35 major programs at a time of upheaval and risk in higher ed.
Dr. Karen M. Whitney
President Emerita, Clarion University
Throughout her 40 year career in higher education, Dr. Karen Whitney has held a variety of executive and leadership positions with increasing levels of responsibility, beginning as a Director to Associate Vice President, Vice Chancellor, President, and Chancellor.
ACADEMIC IMPRESSIONS MEMBERS
Get access to THIS virtual training only.
Get this + 100s more FREE with membership!
Questions About the Event?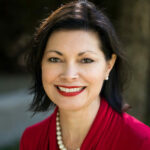 Elizabeth Ross Hubbell
Senior Program Manager, Academic Impressions
*There are limited spots available for All-Inclusive Members to register for virtual trainings for free in 2020. Each virtual training has a registration cap in order to ensure a high-quality learning experience. If the cap has been met, All-Inclusive Members can register with a $250 discount if space is available.
Academic Affairs, Advancement/Alumni Relations, Enrollment Management, and Student Affairs members will continue to receive $100 off training registrations, if applicable. Upgrade your membership to qualify for a higher discount.