Learn strategies to propel your career growth aspirations and get feedback from the industry's best female leaders.
Overview
This nine-week online bootcamp for women leaders is designed to help you learn the pathways and politics of managing your career growth in higher education. Organized into four modules and facilitated by women who lead at the highest levels, this bootcamp provides you an opportunity to grow and manage your leadership capabilities. While our popular Women's Leadership Success in Higher Education conference focuses on building internal leadership skillsets, this course helps you to manage conditions for career growth, navigate the politics of higher education, and gain invaluable feedback on how you present and advocate for yourself both on paper and during the interview process. This is a unique opportunity to learn from some of the best leaders in the industry in a safe and respectful environment alongside other women.
Is This Program Right for Me?
This program is highly beneficial for first-time or front-line managers who are:
In the early stages of a university or college leadership position
Well-established in a leadership position but lacking formal leadership training
Seeking a training experience that allows them to practice and hone their leadership skills over time and in the real world
This program is suitable for a wide range of departments and positions. Due to its highly experiential nature, it is limited to just 30 participants to maintain a productive learning environment. Register early to reserve your seat!
Pre-Training Assignment: The 5 Paths to Leadership Assessment will help you understand ways of achieving greater balance among five forms of intelligence so you can improve your overall effectiveness as a leader. This assessment will ask you to assess your leadership style under "normal" circumstances as well as under "stressful" circumstances. In order to get the most out of the bootcamp kickoff session, we ask that you please complete a 5 Paths Self-Assessment. You will be sent the link upon registering. You can learn more about this assessment here.
Follow Through With Success Coaching
Have you ever gone to a training only to find that you came back with great ideas but don't have the time, support, or skills needed to make the changes?
Academic Impressions has produced thousands of trainings and we have learned that utilizing a coach after attending a conference helps provide accountability and bridges the training with the on-the-ground work of getting the job done.
As a result, we are now offering success coaching on select conferences.
Purchase this

training + 3 one hour follow up success coaching calls

Work with an assigned coach who has extensive experience in higher ed.

Get individualized support to help you follow through on what you've learned.

Workshop your plans, run your ideas by someone and get additional help/practice.
To learn more, contact Elizabeth Hubbell at elizabeth@academicimpressions.com or purchase the Bootcamp + Success Coaching product below.
What to Expect
This online course consists of four modules, each of them spanning two weeks

You will attend one live learning session during the first week of each module, facilitated by an expert in leadership, to help you understand where you are in your growth and to give you key strategies to try.

You will receive assignments after each session to help you implement your leadership growth strategy immediately.

There is a coaching session during the second week of each module where you'll join a small cohort to explore any questions or challenges you may be encountering. During these sessions, you will have an opportunity to establish a small team, connect with either the speaker or the coach, and work through how you plan to implement the action steps you've identified.

You can join an optional live session during each module for peer discussion and feedback. These sessions give you a chance to connect with other attendees, discuss what you've learned, and how you plan to implement your action steps.

You will have the opportunity to take Academic Impressions' 5 Paths to Leadership SELF Assessment, allowing you to discover your strengths and challenges during normal conditions as well as under stressful ones.

You will have an opportunity to engage in a 360 feedback assessment.
Kickoff Meeting
January 11. 1:00 – 2:00 p.m. Eastern with Patricia Sandler and Elizabeth Ross Hubbell from Academic Impressions
In this kickoff session, we will help you to better understand the structure of the bootcamp and we will provide an overview of your 5 Paths to Leadership assessment results. We will end by talking through the 360 process and the related coaching sessions so you feel confident as you move forward with this assignment.
---
Module 1: Looking Internally to Assess Your Skillsets for Career Growth
January 19 - 29
Plenary session: January 19, 1:00 – 2:30 p.m. Eastern with Yves Salomon-Fernandez
Coaching cohort sessions with Yves Salomon-Fernandez
Optional session: January 29, 2:00 – 3:00 p.m. Eastern to discuss your next steps based on your 5 Paths to Leadership results
Your path to developing your leadership career depends primarily on two components: 1) building the necessary skillsets and demonstrating those skills to others, and 2) shaping the right conditions of support and advocacy as you move forward in your career. We will focus on the first component in this first module.
You will learn how to:
Build a strategic skillset and develop horizon thinking
Balance being detail oriented while not getting stuck in roles that primarily consist of "non-promotable" tasks. You'll discuss the many variances that can exist as you define your particular leadership style
Avoid getting trapped into outdated models of leadership and discover the importance of authenticity as you grow as a leader
Your assignments will include:
Watching a recorded presentation on the 5 Paths to Leadership Assessment
Implementing your 360 with at least 4 peers/supervisors/supervisees
Reflecting: What surprised you about your results? What resources exist to help grow your expertise?
Reflecting: How does the 360 feedback impact your leadership growth moving forward?
---
Module 2: Evaluating External Factors to Help You Strategize Your Next Move
February 1 - 12
Plenary session: February 1, 1:00 – 2:30 p.m. Eastern with Kristine Barnett
Coaching cohort sessions with Kristine Barnett
Optional session: February 12, 2:00 – 3:00 p.m. Eastern to share resumes/CVs with peers for feedback
In module two, we focus on the second component of developing your leadership career: shaping the right conditions of support and advocacy as you move forward. Part of navigating politics is being able to communicate your accomplishments and their impact on strategic initiatives so you are seen as a standout candidate for future opportunities.
You will learn:
What conditions are necessary to thrive and grow as a leader, as well as what you can do to assess and create those conditions
How to quantify the impact of the projects you led in order to demonstrate your expertise in leading large-scale operations
The importance of being willing to seize new opportunities as they come along, even when they don't necessarily align with your current skillsets
Your assignments will include:
Rewriting your resume or CV to quantify accomplishments and show how those align with strategic initiatives
Reworking your LinkedIn profile to portray your strengths as a leader
---
Module 3: Navigating Power and Gender Dynamics
February 15 - 26
Plenary session: February 16, 1:00 - 2:30 p.m. Eastern with Phoebe Haddon
Coaching cohort sessions with Phoebe Haddon
Optional session: February 26, 2:00 – 3:00 p.m. Eastern for role-playing your responses to gender-based challenges
As women leaders, we often find ourselves on the receiving end of "accidental sexism" – where another's actions stem from traditionally-held and often subconscious views of gender and status rather than outright malevolence. While you need to address these situations as they happen, you also need to do so in a way that doesn't alienate yourself or jeopardize your standing in the workplace.
You will learn how to:
Address barriers women face in day-to-day interactions
Use these experiences as teachable moments
Your assignments will include:
Writing 1-2 scenarios based on situations that have recently happened to you because of gender differences
Rewriting your response of what you would say if this were to happen again
Reflecting: Identify your triggers and how to react when power and gender dynamics come up in your day-to-day work
---
Module 4: Building Your Network and Brand
March 1 - 12
Plenary session: March 2, 1:00 - 2:30 p.m. Eastern with Daphne Watkins
Coaching cohort sessions with Mary McGuinness
Optional session: March 12, 2:00 – 3:00 p.m. Eastern for getting peer feedback on your brand statement and creating an accountability group
As you grow in your role, it will be critical to not only build your unique "brand" of leadership, but also identify mentors that can help you hone your brand as you grow. It will also be important for you to be a part of helping future women leaders on their own paths to career growth.
You will learn how to:
Build your unique brand of leadership
Identify advocates and mentors that span genders, levels, departments, and industries and build crucial connections with them
Be an advocate for other women and proactively mentor future leaders
Your assignments will include:
Reflecting: What is your brand of leadership? What sets you apart from others? Look back at your resume from Module 2. Is your brand reflected?
Considering future roles to which you aspire, how does your brand align with those goals?
Identifying potential mentors
Identifying potential mentees
Reflecting on ways you can help create an ecosystem that supports women leaders at your institution
Kristine Barnett
Vice Provost for Academic Affairs, Dean of Liberal Studies, Bay Path University
Kristine is an experienced leader in higher education, both as a faculty member and as an academic administrator. She joined Bay Path College in 2010 as the Assistant Dean of the Graduate School, overseeing graduate programs in Higher Education Administration, Non-Profit Management and Strategic Fundraising and Philanthropy.
Phoebe Haddon
Chancellor Emerita and Professor of Law at Rutgers University – Camden
Phoebe, a nationally known leader in issues related to access and equity, served as chancellor of Rutgers University-Camden from July 2014 through 2020. She was dean of the University of Maryland School of Law from (2009-2014) and secured a $30million gift for the Law School; at the time this was the largest gift to a public law school, leading to its being named Francis King Carey School of Law. 
Mary McGuinness, M.Ed., PCC
Executive Coach and Leadership Development Specialist
Lecturer, DePaul University, Management of Public Services Graduate Program

Mary is a leadership development specialist and ICF-certified executive coach who partners with her clients to create collaborative cultures, improve employee engagement, and better navigate through the change, transitions, and challenges that arise in organizational life. Mary is past director of workplace learning and performance at DePaul University, where she designed and implemented initiatives to improve performance management, leadership, and employee relations.
Yves Salomon-Fernandez
President of Greenfield Community College
Yves previously served as president of Cumberland County College in New Jersey and interim president of MassBay Community College. In her career in higher education, Yves has served at large and medium-sized selective private and public universities, as well as open access colleges in urban, suburban, and rural settings in the United States.
Daphne C. Watkins
Professor, University of Michigan School of Social Work and Director, Vivian A. and James L. Curtis Center for Health Equity Research and Training
Dr. Daphne C. Watkins is a Professor at the University of Michigan, with faculty appointments in the School of Social Work, the Department of Psychology, and the Institute for Social Research. Broadly, her research cultivates a deeper understanding of the influence of gender role socialization on health over the life course for marginalized boys and men.
Questions About the Event?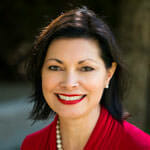 Elizabeth Ross Hubbell
Senior Program Manager, Academic Impressions
*All-inclusive members receive $250 off of conference registrations (in addition to the early bird discount if applicable). Academic Affairs, Advancement/Alumni Relations, Business Office, Enrollment Management, Student Affairs, and Leadership members will continue to receive $100 off conference registrations. Upgrade your membership to qualify for a higher discount. Please note this discount is not applicable on pre- or post-conference workshops or conference binders.