Resistance to change happens; learn how you can manage it more effectively.
Learn proven methods for breaking through resistance to change within your department, college, and institution. During this training, you will learn practical strategies for understanding resistance, addressing concerns, and motivating your team to embrace change. Specifically, we will focus on three types of resistance, including:
Thought-based resistance
Fear-based resistance
Capacity-based resistance
Beyond learning theory, you will hear case studies of how our experts have successfully managed resistance to change in both academic and administrative departments. These case studies will help you better apply what you learn to your individual context.
Who Should Attend
Anyone who is being tasked with leading, influencing, or managing a change effort would benefit from this webcast. This can include anyone from executive leadership to middle management levels.
Common scenarios in institutions undergoing change
How individuals experience change
Addressing the three root causes of resistance to change (scenario activity)

Thought-based resistance
Fear-based resistance
Capacity-based resistance

Resources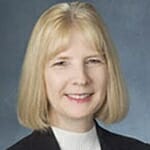 Marilu Goodyear
Associate Vice Chancellor for Academic Program Development
University of Kansas-Edwards Campus
Marilu Goodyear has thirty years' experience as an academic program manager, information technology leader and librarian. Presently, she is Associate Vice Chancellor at the University of Kansas Edwards Campus in Kansas City.  In this position, she works across the University to develop academic programs targeted at Kansas City area workforce development needs.   Previously, she served for seven years as the Director of the School of Public Affairs and Administration at the University of Kansas which is #1 ranked by U.S. News and World Report.  From 1999 to 2005, she held the position of Vice Provost for Information Services and Chief Information Officer (CIO) at the University of Kansas where she oversaw the delivery of library, information technology, networking, telecommunications, and printing services. Dr. Goodyear holds a Ph.D. from the University of Colorado in public administration and masters' degrees in public administration and library/information science. She is a Fellow of the National Academy for Public Administration. She specializes in decision-making processes, service management, policy development, organizational structure, human resource management, organizational change and interpersonal effectiveness.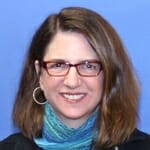 Jenny Mehmedovic
Executive Assistant to the Vice Provost for Faculty Development
Jenny Mehmedovic is an experienced facilitator with more than 15 years in higher education. Currently, she is executive assistant to the vice provost for faculty development at the University of Kansas where she coordinates programming for faculty and academic leadership development. She has previous experience in both the KU Policy Office and in Information Services developing policy for the university community and educating users on policy issues. She has also worked in the Office of Institutional Research and Planning, and has held an internal audit position with Sprint. Mehmedovic has presented nationally on topics including leadership, organizational change, organizational and professional development, and working from your strengths. She provides professional facilitation to groups engaged in strategic planning, team building, and process improvement.  Mehmedovic served as a faculty member of the EDUCAUSE Management Institute from 2009-2012.  A 2005 Frye Leadership Institute Fellow, she holds a Masters in Business Administration from the University of Kansas, and bachelor's degrees in anthropology and Spanish.

$525 through Oct 18
$600
Live Webcast Registration + Digital Recording
Access to the live webcast: Invite your team!
Links to all presentation materials and resources
Permanent digital recording of the live webcast
$350 through Oct 18
$425
Webcast registration
Presentation materials and resources
Access to webcast recording for 60 days (available 10 days after webcast)
$350
Presentation materials and resources
Permanent digital recording link delivered 10 days after webcast
Questions About the Event?
Elizabeth Ross Hubbell
Program Manager, Academic Impressions