Providing Leadership, Personal Development, and
Skills-Based Training for Higher Ed
Professional development can transform you, your team, and your institution. Get connected with expert training that is designed specifically for staff and faculty in higher ed.
Become a better leader in terms of how to:
Be more collaborative

Enhance executive presence

Build better teams

Deepen emotional intelligence

Manage change

And more...
Be more effective in your role by learning about topics such as: 
Time management

Dealing with difficult colleagues

Procrastination

Decision making

Personal effectiveness

And more...
Get the skills you need across the academic enterprise, including:
Academic Affairs

Advancement

Business Office

Diversity & Inclusion

Enrollment Management

Student Affairs
We Can Help.
We provide in-depth professional development opportunities, on-campus workshops, an all-access membership to hundreds of online trainings, reports, job aids, and other professional development resources designed specifically for higher education. We can partner with your institution to benchmark your culture of professional development against a sector-wide average and develop customized learning plans for your next generation of leaders.
What Makes Academic Impressions Different?
Academic Impressions offers professional development opportunities that are rooted in practical application and delivered by vetted experts. The topics are needs-driven and based on research with practitioners in the field. After completing an in-person or online training, you will walk away with practical, hands on knowledge that will make a direct impact in your role and institution.
Don't just take our word for it, listen to past attendees.
Nine out of ten participants recommend Academic Impressions webcasts to their colleagues.

96% of past attendees would recommend an Academic Impressions conference to a colleague.
And check out our featured

case studies

to see how institutions of every size have used our trainings to develop their leaders.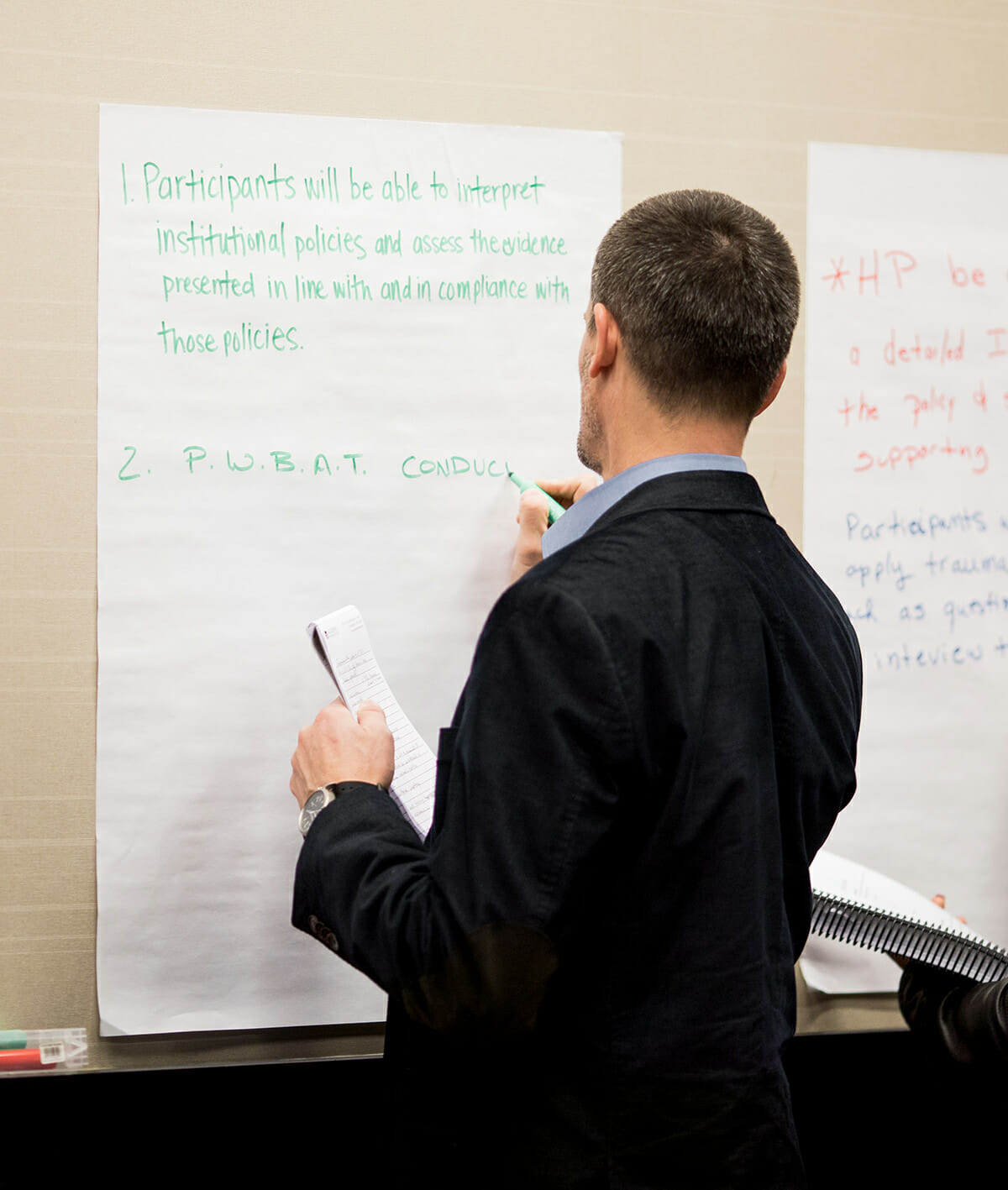 Books, Assessments, and Reports
Our researchers work with leading experts in higher education to produce:
You can also sign up for a daily, weekly, or monthly digest of the most practical strategies, up-to-date research, and current events in higher ed.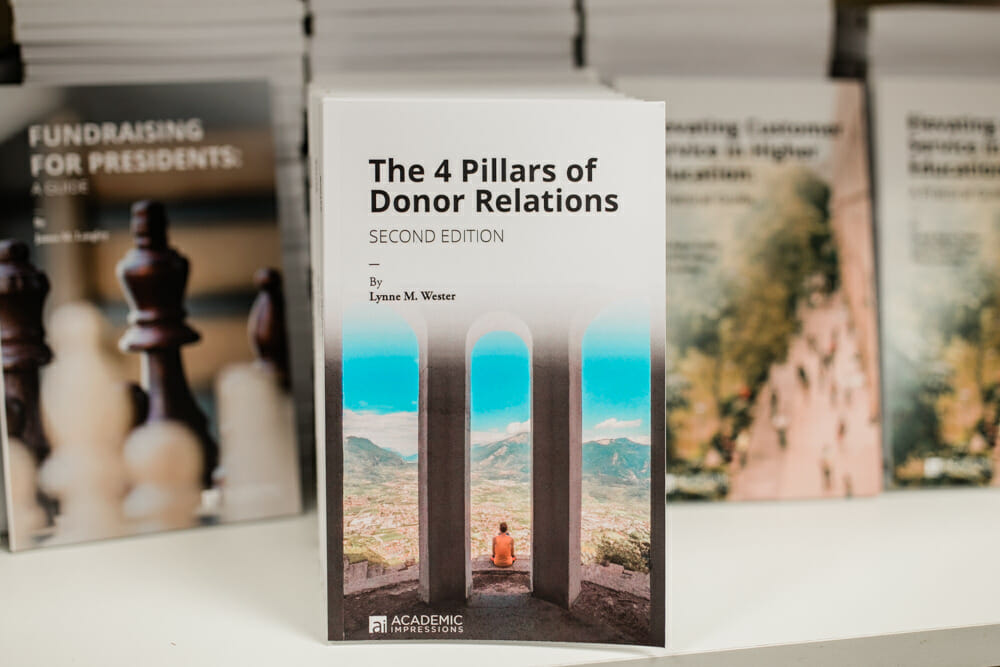 Bring Training to Your Campus: On Campus Workshops

Get your team on the same page and moving in the same direction quickly. Bring expert facilitators to your campus for a training customized to your unique needs. It will be facilitated to ensure the outcome is highly practical, actionable, and owned by key stakeholders. Topics include:
Collaborative Leadership in Higher Education
Implementing a Strengths-Based Approach to Leadership on Campus
Leading and Influencing as a Department Chair
Emergent Crisis Management: Experiential Workshop for Campus Leaders
Women's Leadership Success in Higher Education
Creating Exceptional Teams in Higher Education
Fundraising Partnerships for Deans and Development Officers

Front-line Fundraising: Essentials of Gift Solicitation
Customer Service in Higher Education: Certification Training
Foundations in Title IX Investigations Workshop & Certification
New Advisor Bootcamp
Partnership
Partner your leadership team with Academic Impressions to more intentionally plan your team's professional development. We'll help you to assess your team's needs, centrally plan and coordinate, and get more strategic about your team's growth and development.
Partnership can be a combination of any of the above training tools such as conferences, membership, coaching or more. 
Fill out the form below to get more information. 
Talk with us. We can help you figure out the best professional development needs for you, your team, and/or your institution.