Share your story and learn tools to navigate racial conversations at your institution.
Overview
In recent months, we have seen a monumental shift in how we elevate the voices and perspectives of underrepresented women. Responses to this movement have been historical: renaming buildings, taking a hard look at how systemic racism has impacted our colleagues, and expanding what anti-racism looks like in our day-to-day lives.
This virtual training is designed to help you maintain this momentum at your institution. The training is divided into two sessions:
Session 1: Explore how you can define and share your unique strengths in an authentic and credible way.
Session 2: Discuss how you can take an active role in racial conversations at your institution while also maintaining boundaries and self-care.
Who Should Attend
This training is designed for:
Underrepresented women at any stage of their career. If you are an underrepresented woman who is interested in learning how to use your unique stories and experiences to help you lead from a place of greater authenticity and confidence, this webcast is for you!
Emerging leaders who need help finding and using their leadership voice so that they can overcome barriers smoothly and quickly as they rise in leadership.
Experienced leaders who may be looking to expand their voice as an advocate for other under-represented women and/or boost their own confidence by learning how to make sure their own voice is heard.
Limited Attendance
In order to ensure a high-quality learning experience, we have intentionally designed this Virtual Training to have a limited number of total attendees. To ensure access from both paying participants and also from those who have an All-Inclusive membership, when the membership cap is reached, only paying participants can register after that point (while spaces are still available). If you have questions about whether this program is right for you, please contact us.
The Academic Impressions Virtual Workshop Experience
There is no one-size-fits-all when it comes to exploring responsive issues in higher education. Our virtual workshops provide you with an active learning environment and an online space where you can explore ideas, get inspired by what your peers are doing, and understand the range of possibilities around a certain topic. Depending on what you need to solve a specific challenge at your institution, you will have the chance to gain ideas, plans, refinements, or connections with those undergoing the same challenges as you. You will leave these sessions with practical solutions that you can take back to your team or task force.
What you will get:
Learn from what your peers are doing across the nation
Gather unique and creative approaches that you may not have thought about
Validate and vet plans and priorities
Contribute your ideas and help shape the conversation
Get work done in a space that's designed to help you reflect, be creative, and maintain focus on the issue
Connect with subject matter experts who steer the conversation and add value
Experience expert facilitation to ensure practical outcomes and takeaways
As the coronavirus pandemic unfolds nationally, it is so important to keep connecting and networking with your peers - at a "social distance" - and to keep learning and developing as higher-ed leaders and professionals. Don't let social distancing and quarantines prevent you from setting aside time for professional development. Everything is changing so fast; more than ever, we need to be pooling our resources and knowledge and finding the best ways to develop our capacity, connect and share with each other, and move forward during a challenging time.
October 6, 2020
12:00 - 5:00 p.m. Eastern Time
Session 1: Sharing Your Story and Experience as an Underrepresented Woman
12:00 – 2:00 p.m. EST
Your story as an underrepresented woman in the academy shapes your approaches to conflict, problem-solving, and decision-making. The perspective of underrepresented women is unique, and yet, too often we discount that unique position – burying it or even rejecting it. Denying our story does a huge disservice to our leadership potential and growth and to those we serve. How can you begin to articulate your story to fully express who you are as a professional and become stronger and more effective? Join us online and learn how to define and share your unique strengths in an authentic and credible way. You will practice identifying, storyboarding, and communicating your past experiences, motivations, and unique perspectives so that you leave with at least one story you can share with others to help you communicate your authentic self.
---
Break
2:00 – 3:00 p.m. EST
---
Session 2: Tools to Help You Navigate Racial Conversations at Your Institution
3:00 – 5:00 p.m. EST
In recent times, women of color are finding themselves being asked to take part in or lead conversations about how to create a culturally inclusive campus. While this newfound awareness and openness is appreciated, the constant requests to "educate" co-workers can often lead to being stretched thin and not looking after their own well-being. This 2-hour conversation is designed to provide a safe space to engage with others to affirm experiences and learn tools that to help you:
Prioritize Self-care
Manage your day-to-day interactions regarding race
Navigate how to be a part of a larger movement at your institution without having to shoulder all the responsibility
You will leave with practical tools and strategies that help you increase your resilience, advocate for your needs, create boundaries, and understand how even small negotiations can help you and your institution to make progress in building a supportive, equitable and anti-racist campus climate.
Ashley Morris
Dean of Business and Professional Services, Savannah Technical College
Goal driven. Student focused. Highly motivated. They are all buzz works that adequately describe Dr. Ashley Morris' attributes, but do not convey the fullness of her passions. She is committed to the process of learning. In each of her vocations, she strives to expose others to educational opportunities that meet their needs and help them see the benefit in lifelong learning.
Adrienne D. Harrell
Learning & Talent Development Manager, University of California, Santa Cruz
As the Learning and Talent Development Manager for the University of California Santa Cruz, Adrienne Harrell creates avenues for people to learn and grow. Ms. Harrell believes that education transforms lives and throughout her 30 years of service primarily in Higher Education, her professional expertise and personal commitment to creating educational access and opportunity, especially for those from underrepresented communities continues to be realized.
ACADEMIC IMPRESSIONS MEMBERS
Get access to THIS virtual training only.
Get this + 100s more FREE with membership!
Questions About the Event?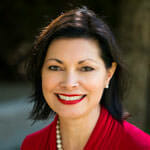 Elizabeth Ross Hubbell
Senior Program Manager, Academic Impressions
*There are limited spots available for All-Inclusive Members to register for virtual trainings for free in 2020. Each virtual training has a registration cap in order to ensure a high-quality learning experience. If the cap has been met, All-Inclusive Members can register with a $250 discount if space is available.