Learn how to manage and maintain your portfolio for greater fundraising success.
As portfolios grow larger and prospect pools widen, front-line fundraisers are finding greater need for clear portfolio management and maintenance strategies. Whether you have a large portfolio that you are trying to prioritize, looking to clean up a portfolio that has not yielded results, or looking for strategies to better manage your time and processes, you will leave this highly-interactive conference with an improved set of skills to enable you to be a more successful fundraiser. You will learn strategies for:
Developing prospect plans and timelines for the most important people in your portfolio

Establishing criteria for when to move a prospect up or down for reaching out

Scheduling and performing portfolio assessments and maintenance

Collaborating effectively with prospect research and management

Aligning your work with your metrics to assess your growth and performance
Who Should Attend
Front-line fundraisers who are looking for deeper strategies to manage their portfolio and prospect pool will benefit most from this conference. We also encourage gift officers and prospect managers to attend as a team to develop a cohesive portfolio management strategy.
When you register two attendees from your institution, a third can attend for 50% off!

Agenda
December 13, 2017
---
Registration for Conference Attendees
12:30 - 1:00 p.m.
---
Opening Comments and Introductions
1:00 - 1:30 p.m.
---
Understanding Prospect Lifecycles and Prospect Timelines
1:30 - 2:30 p.m.
Having an understanding of prospect lifecycles and the timeline to cultivate a prospect are key fundamentals that will guide your portfolio. In this opening session, our expert speaker will discuss the fundamentals of prospect management and guide us through the current research and trends around portfolio management and prospect management. Having this information will allow you to better inform and prepare your overall portfolio management strategy.
---
Afternoon Break
2:30 - 2:45 p.m.
---
Qualifying and Bringing New Prospects into Your Portfolio
2:45 - 4:00 p.m.
In order to fill your pipeline, you will need to identify and qualify new prospects to bring into your portfolio. You will learn the key elements for qualification, review some quality examples, and leave this session with the tools to scale your efforts no matter your database. Working time to practice qualifying prospects is built into this session.
---
Networking Reception (included in registration fee)
4:00 - 5:00 p.m.
---
December 14, 2017
---
Continental Breakfast (included in registration fee)
8:30 - 9:00 a.m.
---
Developing Prospect Plans
9:00 - 10:15 a.m.
This session will open with a look at strategy development and specific strategy components of developing a prospect plan. You will learn how you can use your database, and figure out how to build a "mini-campaign" timeline for each person. After learning the strategies and methods, you will work through examples that will allow you to practice the skills needed to develop your own prospect plans.
---
Morning Break
10:15 - 10:30 a.m.
---
Moves Management: Moving a Prospect Up or Down
10:30 a.m. - 12:00 p.m.
Too often, gift officers get stuck in donor transitions—unable to smoothly move prospects through  cultivation, solicitation, and stewardship, and subsequently upgrade them to the next giving level. In this session, you will assess and develop strategies for your portfolio of donors by focusing on:
The right questions to ask and when to ask them

Identifying prospects who need to be upgraded or downgraded

Tactics for moving donors through each stage of the solicitation cycle

Considerations for using data to guide strategy
---
Lunch (included in registration fee)
12:00 - 1:15 p.m.
---
Routine Maintenance and Ongoing Assessment of Portfolios
1:15 - 2:30 p.m.
Having your routine established and scheduling time to assess your portfolio will be critical to your success as a fundraiser. In this session, you will learn key strategies and tips for better prioritizing your time, gain strategies on developing a regular portfolio maintenance schedule and routine, and learn to set realistic goals for yourself. You will also be armed with the information necessary to make the case for downsizing and shrinking your portfolio, or keeping a smaller portfolio, as research shows that greater fundraising success comes from those with a manageable load.
---
Afternoon Break
2:30 - 2:45 p.m.
---
Working Effectively with Prospect Research and Prospect Management
2:45 - 4:00 p.m.
Prospect research and prospect management teams can be best partners in organizing your portfolio and managing your leads. Whether these teams assist you with more reactive or proactive research that feeds you qualified leads, you will learn strategies for scheduling check-ins and meetings, as well as how to best align goals and expectations. Even if you do most of your research independently, you will learn the principles of prospect research strategy to help guide your efforts. After hearing from our panel of speakers, you will be able to develop a collaborative effort with prospect research and prospect management that serves both sides of the shop effectively.
---
December 15, 2017
---
Continental Breakfast (included in registration fee)
8:30 - 9:00 a.m.
---
Aligning Performance Metrics to Meet Goals
9:00 - 10:15 a.m.
Setting up your own parameters and goals are key to your success as a gift officer and portfolio manager. In this session, our expert speaker will describe how to align key performance metrics with institutional and shop metrics. You will leave this session with a clear understanding of how to incorporate performance metrics to your overall portfolio strategy and success as a fundraiser.
---
Morning Break
10:15 - 10:30 a.m.
---
Next Steps: Performing Preliminary Maintenance and Building Your Portfolio
10:30 - 11:45 a.m.
Now that you are armed with strategies to manage and maintain your portfolio, the first thing you will need to do is perform some preliminary maintenance to clean up your portfolio. Whether you inherited a portfolio or are building one from scratch, this session will help you analyze and assess your portfolio and effectively organize it so that you can proceed with your regular maintenance and prospect management strategies. Based on what you will be tracking, you will review what reports you should be utilizing and developing, and what steps to take to manage your current opportunities.
---
Final Q&A and Evaluations
11:45 a.m. - 12:15 p.m.

Speakers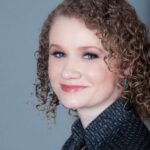 Rikki Bryant
Associate Director, Development
The Medical Foundation of North Carolina, Inc.
Rikki Bryant supports twenty-five development officers in the areas of prospect management and research. Her prospect management program is currently being adopted throughout the UNC development community. She consults and advises colleagues across UNC on topics such as prospect pipeline development, portfolio data visualization, reporting, data management best practices, and prospect research resources.
Rikki previously worked at the University of Houston, serving in a leadership capacity for the advancement services team, representing the Data Management Department. She also presided over the University Advancement condolence process; her specialty family history research for a stewardship project received an honorable mention from CASE District IV. Amongst other notable accomplishments, Rikki helped to raise $7 million for a Steinway Piano initiative at the Rebecca & John J. Moores School of Music.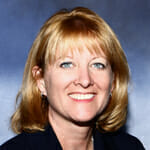 Kathy Drucquer Duff
Founder and President
KDD Philanthropy
Kathy is an executive advancement officer with over 23 years of experience helping non-profits and institutions transform the way they practice philanthropy. Kathy provides this expertise from her experience in higher education, where she developed fundraising plans that have secured gifts of up to 9 figures. The "grow your own" fundraiser model that Kathy developed is built on a structured talent management program that maximizes existing resources, inspires loyalty, and generates fundraising results. This approach has led to comprehensive programs in donor pipeline development, talent acquisition, new-hire onboarding, individualized retention, and in-house professional development.
Kathy's experience includes serving as the Associate Vice Chancellor of University Development at University of California San Diego, the Vice President of Philanthropy for the Sharp HealthCare Foundation, and the Associate Vice President of University Relations and Development for San Diego State University. Kathy is a sought-after consultant and speaker for industry associations including CASE and ADRP, and speaks on a variety of fundraising trainings with Academic Impressions.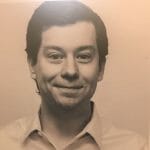 Nathan Fay
Assistant Vice President, Prospect Development
City of Hope
Nathan serves as Associate Vice President of Prospect Development at City of Hope, one of the nation's top National Cancer Institutes, where he provides leadership for Business Intelligence, Prospect Research, Prospect Management, Grateful Patient, and Records Management.
Prior to City of Hope, Nathan spent over 11 years in various roles at Stanford University, including 7 years as Director of Data Analytics and Prospect Research at Stanford Children's Hospital's fundraising foundation and Assistant Director of Development Research in Stanford's central office.
Nathan is a frequent speaker around the globe on various topics including: creating a data-driven culture, utilizing data for impact, data as an asset, visualizing data with Tableau, Prospect Management and Prospect Research.
Currently, Nathan is authoring a book titled, Precision Prospect Development: How to Build the Platform that Will Usher in the Age of Precision Philanthropy and co-authoring a book titled, Precision Philanthropy: Using Artificial Intelligence to Solve World's Greatest Challenges.
$1,295 through Nov 27
$1,395.00
Learn how to manage and maintain your portfolio for greater fundraising success.
$295
Purchase the conference binder, which includes all presentation slides, worksheets, action plans, and additional resources.
Note: Conference attendees do not need to purchase materials separately.
Questions About the Event?
David Boggs
Associate Program Manager, Academic Impressions