Learn from Directors of Counseling Centers as you brainstorm in small groups about how to best meet student demand for mental health services and plan for fall while navigating ambiguity.
Overview
As a student mental health professional at your institution, you are currently planning how to meet the needs of returning students in the fall and how to prepare for our rapidly changing reality. Assuming there is an increased demand for mental health services in the fall, you will need to strategize and adapt to meet these needs. Before moving to the action phase, have you stopped to discuss your plans with peers at other institutions to ensure that the very best options are on the table?
Join us online for an in-depth, two-and-a-half-hour brainstorming and discussion session that will help elicit the most innovative options for your Counseling Center that balance the reality of social distancing requirements with the need for quality mental healthcare services. You will hear from experienced college and university counseling directors about their current plans for the fall, work with your peers to discover what they are doing, and compile the best ideas and practices to serve your students.
Who Should Attend
This program will benefit Student Affairs leaders, Directors of Counseling Centers, and other student mental health professionals who want to gain ideas for how to approach crucial mental health questions for the fall.
The Academic Impressions Virtual Workshop Experience
There is no one-size-fits-all when it comes to exploring responsive issues in higher education. Our virtual workshops provide you with an active learning environment and an online space where you can explore ideas, get inspired by what your peers are doing, and understand the range of possibilities around a certain topic. Depending on what you need to solve a specific challenge at your institution, you will have the chance to gain ideas, plans, refinements, or connections with those undergoing the same challenges as you. You will leave these sessions with practical solutions that you can take back to your team or task force.
What you will get:
Learn from what your peers are doing across the nation
Gather unique and creative approaches that you may not have thought about
Validate and vet plans and priorities
Contribute your ideas and help shape the conversation
Get work done in a space that's designed to help you reflect, be creative, and maintain focus on the issue
Connect with subject matter experts who steer the conversation and add value
Experience expert facilitation to ensure practical outcomes and takeaways
As the coronavirus pandemic unfolds nationally, it is so important to keep connecting and networking with your peers - at a "social distance" - and to keep learning and developing as higher-ed leaders and professionals. Don't let social distancing and quarantines prevent you from setting aside time for professional development. Everything is changing so fast; more than ever, we need to be pooling our resources and knowledge and finding the best ways to develop our capacity, connect and share with each other, and move forward during a challenging time.
July 10, 2020
2:00 - 4:30 p.m. Eastern Time

We will explore the most urgent mental health questions for fall operations and discuss the complexity of recent months. After hearing from our speakers, you will work in small groups to generate viable solutions for key challenges and questions such as those listed below (questions are illustrative and are not exhaustive):

Preparing for Increased Demand & Diversification of Services Offered
How will you prepare for the anticipated increased demand for mental healthcare services with the resources that you have?
How can you navigate the need for diverse supportive services, many of which are new to your staff?
---
Outreach to Marginalized and Underserved Populations
What are the most effective ways to engage students who have been disproportionately impacted by COVID-19 and/or recent events surrounding racial injustice while respecting social distancing protocols?
How can you identify the most pressing needs of marginalized and underserved populations?
---
Navigating Ambiguity
How can you plan for a successful fall 2020 semester while navigating ambiguity with staffing and institutional plans?
How can you build flexibility into your planning without sacrificing program quality?
Denise Hayes, PhD
Counseling and Psychological Services Director & Licensed Health Service Provider in Psychology, Indiana University Bloomington
Denise is a licensed psychologist who possesses nearly thirty years of experience in university mental health. During her tenure in higher education, this Indiana native served as the director of student health and counseling services and Associate Dean of Students for DePauw University and director of student health and counseling at The Claremont Colleges. Promoted to Vice President for Student Affairs for The Claremont Colleges, she provided oversight for the Chaplains, Chicano Latino/Student Affairs, Black Student Affairs, Health Education Outreach, and Student Health and Counseling Services.
Will Meek, PhD
Director of Counseling and Psychological Services & Licensed Psychologist, Brown University
Will is best known for the Flexible Care Model, which is a culturally-informed system of providing psychological services on college campuses. The model focuses on same-day access to treatment, concise counseling sessions, an immediate treatment focus, and customized follow-up plans for students. He is an alumnus of Baldwin-Wallace College and the University of Missouri-Kansas City, where he received a PhD in Counseling Psychology. Dr. Meek started his professional career as a one-person counseling center serving 4,000 at Washington State University Vancouver.
David Ramirez, PhD
Director of Counseling and Psychological Services & Clinical Psychologist, Swarthmore College
David's work focuses on providing culturally sensitive, trauma informed clinical care to students as well as maintaining a Training Program for psychology, social work, and psychiatry interns and residents. Under his direction since 1994, CAPS is known for its commitment to provide counseling & psychotherapy at levels that support all students, including those with historically marginalized identities and/or from underrepresented communities.
ACADEMIC IMPRESSIONS MEMBERS
Get access to THIS virtual training only.
Get this + 100s more FREE with membership!
Questions About the Event?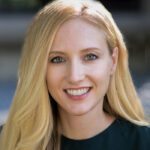 Heather Fernandez
Research Analyst, Academic Impressions
*There are limited spots available for All-Inclusive Members to register for virtual trainings for free in 2020. Each virtual training has a registration cap in order to ensure a high-quality learning experience. If the cap has been met, All-Inclusive Members can register with a $250 discount if space is available.
Academic Affairs, Advancement/Alumni Relations, Enrollment Management, and Student Affairs members will continue to receive $100 off training registrations, if applicable. Upgrade your membership to qualify for a higher discount.