Learn how to more effectively address negative behavior and performance problems of your faculty.
Using case studies, you will practice four steps for dealing with difficult faculty who exhibit unprofessional, unproductive, or even destructive behavior. Throughout this program, we will examine the essential elements of success when managing difficult faculty:
Essential elements of success

Step 1: Engage

Step 2: Manage

Step 3: Enforce

Step 4: Marginalize
What do we mean by difficult faculty, and why does it matter?
Do any of these faculty members sound familiar to you: the "rarely ever seen," the "meeting disrupter," the "toxic personality," the "bully," the "non-collaborator," the "terrible teacher," the "hasn't produced any scholarship in decades," the "never volunteers for anything," or the "criticizes other faculty and administration to the students?" These are just some of the many challenging faculty characteristics that supervisors, directors, chairs, and deans must manage.
Difficult faculty are particularly challenging to manage as they are often tenured and don't acknowledge the department chair as a true authority. Academic leadership must nonetheless address difficult faculty behaviors because they can undermine your department's effectiveness in achieving its mission.
Who Should Attend
This highly interactive webcast is particularly beneficial to attend in groups or teams – we recommend this content for program directors, department chairs, deans and their staff, provosts, and other academic administrators. You will learn to:
Identify and address problematic behaviors early

Identify and employ the best strategies suited to different behavioral types

Create written agreements that establish conduct expectations and the consequences of not adhering to them

Minimize the impact of problematic behavior on your department

Protect yourself from retribution, now and future
Instructor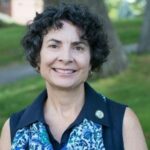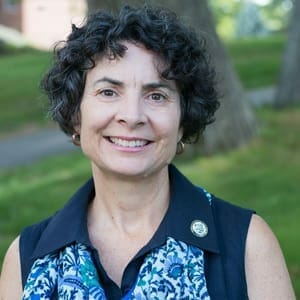 Jeanne A.K. Hey, Ph.D., Dean, College of Arts and Sciences, University of New England
Jeanne Hey is an experienced provider of professional development programs, specializing in leadership training for department chairs, deans, and women in higher ed. Before joining the leadership team at UNE in 2011, Hey served for 19 years in a joint appointment in Political Science and International Studies at Miami University, in Oxford, Ohio. She spent her last nine years at Miami as Director of International Studies and one year as Interim Dean and Executive Director of Miami's campus in Middletown. A Phi Beta Kappa graduate of Bucknell University, she earned a PhD in political science from The Ohio State University. Her research and teaching expertise are in the areas of comparative foreign policy, small states, Latin American politics, European foreign policy and pedagogy in international studies. She has extensive international experience, having conducted research and taught university courses in Latin America, the Caribbean, Asia and Europe. She has published four books and numerous articles on foreign policy, developing regions, and international studies pedagogy.
Dr. Hey is an alumna of the HERS Leadership Institute for women in academia, held at Wellesley College. She is also a past fellow in the Pew Faculty Fellowship in International Affairs at Harvard's Kennedy School of Government, where she was trained in applying the case method of college teaching in global affairs. She has developed and facilitated workshops and presentations on a variety of issues in management and leadership, including for the Council on Colleges of Arts and Sciences. She serves on the Board of Trustees at Thornton Academy, in Saco, ME.
Questions about this webcast? Email us.
Product Information
For the live webcast, login instructions for the webcast will be sent twice via email – in the registration confirmation email, and again the day before the webcast. Please whitelist webcasts@academicimpressions.com to ensure you receive these communications.
For webcast recordings, your recording is sent via email upon receipt of payment and within 10 business days following the live webcast. You will also be able to access your recording through your My Account section.