Learn strategies to recruit and retain faculty and staff mentors in your mentoring program for minority students.
Departments charged with leading efforts to retain minority students are often expected to employ research-based retention efforts on their campuses, such as formal mentoring programs involving faculty and staff.
Institutions must proactively counterbalance the historical inequities created by institutions of higher education in the past – inequalities that still create disparities for students of color, first generation students, or students with low socioeconomic backgrounds.
When matching faculty and staff mentors with underrepresented students, it's essential that qualities such as shared cultures, similar backgrounds, and being of the same race are taken into account.
Join us for this unique training opportunity to equip yourself with how to better recruit, incorporate, and retain faculty and staff as mentors in their minority student mentoring programs.
Who Should Attend
Institutional leaders looking for ways to retain minority students, prioritize mentoring as a means of student success, and strengthen the mentoring culture on their campus will leave this webcast with ideas to inspire and inform their own efforts.
Agenda
In this comprehensive webcast, our expert instructor, Paige Gardner from Loyola University Chicago will walk through the following themes:
Defining a framework for pairing faculty / staff with students
Designing meaningful interactions for mentees
Foundational 101 course taught by faculty and staff

Monthly educational workshops
Strategies and challenges of attracting and retaining faculty and staff as mentors
Tips for assessing your mentoring program
Instructor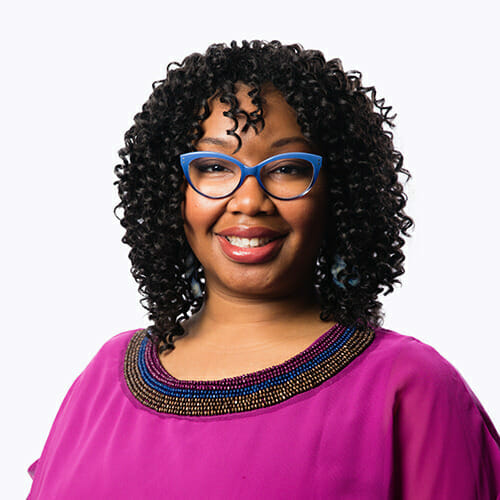 Paige Gardner
Assistant Dean of Students and CARE Coordinator, Loyola University Chicago
With over five years of experience in facilitating social justice and diversity trainings in the department of Student Diversity & Multicultural Affairs, Paige Gardner (she/her/hers) has recently transitioned into a new role as an Assistant Dean of Students for Coordinated Assistance and Resource Education (CARE) at Loyola University Chicago. In an effort to build resilience and persistence among Loyola students, Paige's main concentration of work includes providing students with the necessary tools to successfully navigate their college experience despite unexpected emergencies, challenges, or roadblocks that may inhibit one's ability to thrive. In addition to supporting students in crisis, her role provides students with proactive strategies that support student activist, leaders, and community members who are passionate about justice and transformative education.
Read Paige's full bio here.
Questions About the Event? Email this event's Program Manager, Rabia Khan Harvey.
Product Information
For the live webcast, login instructions for the webcast will be sent twice via email – in the registration confirmation email, and again the day before the webcast. Please whitelist webcasts@academicimpressions.com to ensure you receive these communications.
For webcast recordings, your recording is sent via email upon receipt of payment and within 10 business days following the live webcast. You will also be able to access your recording through your My Account section.