Learn how to take a social-first approach in your integrated communications strategy.
Join us for a webcast that will showcase a successful model for creating content that lets social media lead the charge. Tony Dobies from West Virginia University will discuss:
The challenges WVU previously faced

How they entered into conversations about taking a more audience-centric and social-first approach to content creation

How social media grew to occupy a central strategic place in both marketing and communications

Examples and data that show what the results of this social-first approach have been for the university
You will see numerous examples of "social-first content" to help illustrate the concept and will learn how this approach helped enhance the brand and personality of West Virginia University as social media leaders in higher education.
A Shorter Format
This is a short broadcast designed to showcase a successful model in higher education. In this 45 minute course, you will hear a colleague's success story, learn main successes and challenges of their model, have the opportunity to ask questions and gain advice about how to proceed on your campus. You will then have 15 minutes to ask any additional questions.
Who Should Attend
If you are striving to increase the strategic importance of social media in content planning and creation at your college or university, attend this webcast to see an inspirational story of how one institution achieved this and hear a few pieces of advice for how you can begin doing the same.
Agenda
The presentation will consist of three main sections:
The Impact of WVU's Social-First Approach to Content Planning and Creation
Anatomy of a Social-First Approach: Three Essential Steps

Taking stock of who and where your audiences are

"Flipping the script" from repurposing

for

social, to repurposing

from

social

Making social media a focal point for content planning conversations across marketing and communications

Practical Advice for Getting Started on Your Campus
Instructor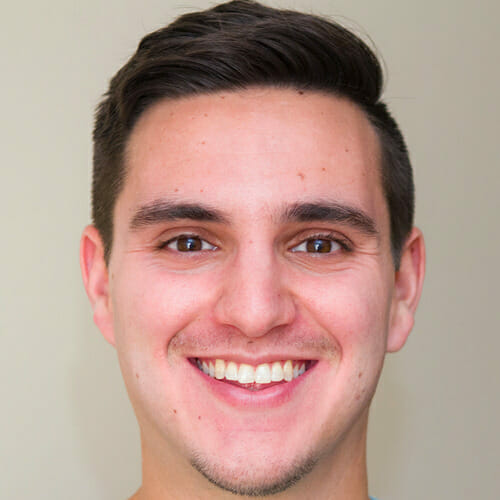 Tony Dobies
Social Media Director, West Virginia University
In his current position, Tony Dobies has positioned WVU as a leader in higher education when it comes to new and social media-based platforms. He is a vocal advocate across the higher education community and has spoken at numerous national conferences on the importance of social and digital media in marketing and communications.
At WVU, Tony leads a team that sets the university's social media-specific goals and strategies and helps to use social media effectively through various campus-wide campaigns and initiatives. In 2015, Tony was named a "30 under 30 Rising PR Star" by PR News. In 2016, Tony was also part of a team that won PRSA's "Best in West Virginia" award for the best overall PR campaign in the state in addition to significant recognition for WVU's innovative use of Snapchat and short, social video campaigns. Tony is also an adjunct professor at the Reed College of Media at WVU.
Questions About the Event? Email this event's Program Manager, Kate Poisson.
Product Information
For the live webcast, login instructions for the webcast will be sent twice via email – in the registration confirmation email, and again the day before the webcast. Please whitelist webcasts@academicimpressions.com to ensure you receive these communications.
For webcast recordings, your recording is sent via email upon receipt of payment and within 10 business days following the live webcast. You will also be able to access your recording through your My Account section.