Are you missing opportunities to convert parent enthusiasm into philanthropic engagement?
In the U.S., the average gift of a new parent donor is higher than those of new alumni or community members. Yet, many institutions are missing simple opportunities to bring philanthropy into parent conversations early in the game. When parents are already bragging about the campus or shopping in its bookstores, how can you convert their general engagement into philanthropic engagement?
Join us online to get simple strategies for engaging parents philanthropically. Our expert speaker, Kathy Drucquer Duff, will share ideas such as:
How to include philanthropy in early welcome receptions and orientation
How to demonstrate that philanthropy supports parents' core interests
How to overcome parents' most common objections
Who Should Attend
This webcast will best serve those who do not yet have a strategic approach for parent engagement. While many tactics shared in this webcast will benefit all shops, this is not intended for those with a well-developed program.
Agenda
During the webcast, we will show you how to encourage parent giving by:
Examining what parents at your institution care about
Identifying obvious and less obvious opportunities
Overcoming common objections
Instructor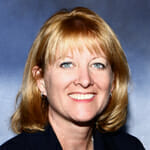 Kathy Drucquer Duff
Coach, Consultant, and Optimizer, KDD Philanthropy
Kathy is an executive advancement officer with over 20 years of experience helping non-profits and institutions transform the way they practice philanthropy. Kathy provides this expertise from her experience in higher education, where she developed fundraising plans that have secured gifts of up to nine figures. The "grow your own" fundraiser model that Kathy developed is built on a structured talent management program that maximizes existing resources, inspires loyalty, and generates fundraising results. Read Kathy's full bio here.
Questions About the Event? Email this event's Program Manager, Christine Murphy.
Product Information
What's included in your purchase?
Live webcast session – a live presentation where you have the chance to ask questions and get personalized answers from our expert speakers. You must purchase the product prior to the live date in order to attend the live session.
Webcast recording – a recording of our live session that you can access anywhere, anytime.
For more details about this product, please visit our Product FAQs.