Learn how to craft a programming plan to engage diverse alumni populations.
Engaging underrepresented alumni populations encourages the celebration of diversity and is important to pave the road to future giving. Join us for this webcast where our speaker will demonstrate how Cornell University is getting alumni involved through diverse and dynamic programming.
Created in 2006, "Cornell Mosaic" continues to grow with strong participation rates. In 2017, an exclusive evening with Cornell faculty and alumni experts at the National Museum of African American History and Culture sold out within six hours of opening online registration. One-thousand people were placed on a waitlist. This is just one example of how this unique organization collaborates with and serves several different identity-based alumni communities under one, centralized umbrella.
Plenty of institutions know they need to engage diverse populations but are unsure of where to start. This webcast will help answer that question with examples and guidance on how to create exciting engagement opportunities for diverse alumni.
Who Should Attend
This webcast was designed for alumni relations professionals and those looking to increase engagement with their diverse alumni populations through more intentional and inclusive programs.
Agenda
We'll start this webcast with what it takes to build the supporting foundation for diverse alumni engagement, including tips for dealing with data. Then we will present several real-life examples from Cornell that speak to the program's success.
Laying the groundwork

Gathering student data

Building an effective pipeline of leaders and volunteers

Working with cultural centers and on-campus partners
Structuring programming and engagement opportunities

Examples that show collaboration between student affairs and advancement

Summarize best practice examples from each affinity group
Instructor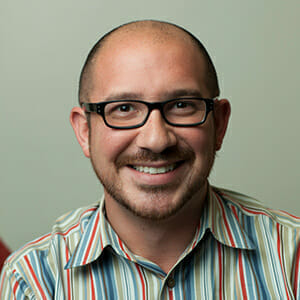 Matt Carcella
Director, Diversity Alumni Programs (DAP), Cornell University
Matt Carcella is the Director of Diversity Alumni Programs (DAP) which oversees and supports the diverse alumni associations (CBAA, CLAA, CAAA, CUGALA, and CNAAA) and Cornell Mosaic. In addition, DAP serves as a liaison between Alumni Affairs and Development and on-campus diversity programs. Additional areas of engagement include veterans, first-generation college student alumni, and COSEP alumni. Matt and DAP seek to engage all alumni in issues of diversity and inclusion and support the inclusion of diverse alumni in all aspects of alumni engagement and giving.
Matt has been in higher education administration for the past 15 years all in positions focused on diversity and inclusion efforts. Most recently, he was the Associate Dean of Students and Director of the Lesbian, Gay, Bisexual, Transgender Resource Center at Cornell and previously held positions at Princeton University and St. Francis University Upward Bound. Matt has a B.A. in Political Science from Allegheny College and an M.A. with a concentration in Women and Gender Studies from Rutgers University. He has presented locally and nationally on topics ranging from online dating behavior to LGBT inclusion in human resource policy to diversity practices in engagement and fundraising. Matt is based in Ithaca, NY with his husband Zach and their dog Duncan.
Questions About the Event? Email this event's Program Manager, Gwen Doyle Herbert.
Product Information
For the live webcast, login instructions for the webcast will be sent twice via email – in the registration confirmation email, and again the day before the webcast. Please whitelist webcasts@academicimpressions.com to ensure you receive these communications.
For webcast recordings, your recording is sent via email upon receipt of payment and within 10 business days following the live webcast. You will also be able to access your recording through your My Account section.