As you wait for a Supreme Court decision around DACA, are you preparing for all possible outcomes on your campus?
In 2017, the Trump administration announced plans to end DACA (Deferred Action for Childhood Arrivals). Undocumented young immigrants with DACA status sued the government, and now the Supreme Court is conducting hearings on the legality of the termination of DACA. The timeline for the Court's decision, while expected no later than June, is still unclear.
Whether DACA is terminated or not, there will be key implications for student support that you should be discussing with your team. Join us online to further these critical conversations on your campus. We will help you identify a list of considerations for different legislative outcomes:
If DACA remains in place, what are some options for taking your support of DACA and undocumented students to the next level?
If DACA is terminated without another solution to replace it, what considerations around student health, wellness, and deportation should you be planning for?
Who Should Attend
This program is designed for student affairs professionals involved in undocumented / DACA student support. This includes those who plan and resource undocumented student initiatives, like Directors of Multicultural Affairs, Deans of Students, or VPs of Student Affairs. Academic leaders interested in undocumented / DACA student support may also attend.
This webcast technically relates to support for DACA students. However, because of our uncertain political climate, most of the key considerations we'll discuss will also relate to your work with undocumented students without DACA status – since these students face similar challenges.
Agenda
In the three legislative scenarios below, our expert instructor will help you identify the key considerations around DACA / undocumented student support that you should discuss with your team before the Supreme Court's decision happens.
No matter the legislative outcome: Since most DACA / undocumented students are people of color and / or first-generation, we'll share considerations you should discuss with your team to achieve baseline equity and inclusion regardless of what the Supreme Court decides, including:

Evaluating overall campus climate
Being transparent around financial aid and other supports on campus

If DACA remains in place: If there are no significant legislative updates, you can focus on enhancing the support you already have in place for DACA / undocumented students. We'll share options you should discuss with your team, such as:

Appointing employee allies
Increasing cultural competency across faculty and staff
Learning more about your state political landscape to consider enrollment strategies inclusive of undocumented students

If DACA is terminated: If DACA is disbanded, students will experience tremendous fear and anxiety. We'll offer key pieces your team should get prepared for, including:

Coordinating campus health, wellness, BIT, and law enforcement teams to ensure student rights and safety
Brainstorming optimal strategies for concluding academic terms early
Instructor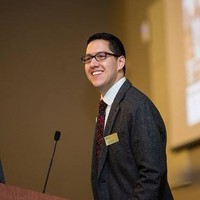 Joe Saucedo
Program Manager, Partnership for College Completion
At Chicago-based nonprofit Partnership for College Completion, Joe advises and consults with community colleges and four-year universities who participate in the Illinois Equity in Attainment Initiative, a cohort-based program with a goal to narrow graduation gaps that persist among Black, Latinx, and low-income students. Joe previously spent eight years at Loyola University Chicago leading a department tasked with multicultural education, mentorship, and fostering social belonging for students from underserved communities. He also served on the Dreamer Committee advising the University President on policies and practices necessary to effectively meet the needs of undocumented students and facilitated the Share the Dream Undocumented Student Ally training designed to equip stakeholders with greater fluency around issues affecting undocumented immigrants and families. Read Joe's full bio here.
Questions About the Event? Email this event's Program Manager, Christine Murphy.
Product Information
What's included in your purchase?
Live webcast session - a live presentation where you have the chance to ask questions and get personalized answers from our expert speakers. You must purchase the product prior to the live date in order to attend the live session.
Webcast recording - a recording of our live session that you can access anywhere, anytime.
For more details about this product, please visit our Product FAQs.