The fear of objections can get in the way of productive conversations with prospects. But if we are prepared to listen closely and respond, objections can be the first step to a gift.
Join us online to learn how to anticipate objections in every phase of cultivation and see each response as an opportunity to learn, deepen the relationship, and negotiate. In this practical session, Kathy Drucquer Duff will demonstrate how to address common objections through probing questions. You will leave with specific language you can share and practice with your team.
Who Should Attend
This webcast will prepare frontline fundraisers to listen and respond to objections in ways that will move conversations forward. Managers of frontline fundraisers should invite their teams to participate. Leadership annual giving directors and officers will also benefit.
Agenda
This webcast will prepare you to respond to prospect objections with confidence by demonstrating how to:
Use probing questions to better understand objections
Recognize objection "trends" at your institution
Prepare responses to common objections throughout the cultivation cycle, including:

No time or resources
Concerns about a current campus issue
The people or experience at the institution
The mission or campaign objective
Objections to gift details such as fees or purpose

Build the comfort and confidence to respond and further the conversation
Instructor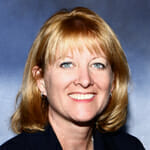 Kathy Drucquer Duff, CFRE
Coach, Consultant, and Optimizer, KDD Philanthropy
Kathy is an executive advancement officer with over 25 years of experience helping non-profits and institutions transform the way they practice philanthropy. Kathy provides this expertise from her experience in higher education and healthcare, where she developed fundraising plans that have secured gifts of up to nine figures. The "grow your own" fundraiser model that Kathy developed is built on a structured talent management program that maximizes existing resources, inspires loyalty, and generates fundraising results. This approach has led to comprehensive programs in donor pipeline development, talent acquisition, new-hire onboarding, individualized retention, and in-house professional development. Read Kathy's full bio here.
Questions About the Event? Email this event's Program Manager, Whitney Egstad.
Which Option is Right for You?
Individual Webcast
Access to this live and recorded webcast, including speaker slides and supplemental materials
1 Year 10-User Membership
Unlimited Access for 10 People
1 Year 25-User Membership
Unlimited Access for 25 People
Product Information
What's included in your purchase?
Live webcast session - a live presentation where you have the chance to ask questions and get personalized answers from our expert speakers. You must purchase the product prior to the live date in order to attend the live session.
Webcast recording - a recording of our live session that you can access anywhere, anytime.
For more details about this product, please visit our Product FAQs.