Amidst the competing demands of teaching and service, academics are always under pressure to find time for their scholarship. During these uncertain times, with daily routines disrupted, the challenge of maintaining scholarship work is even more critical. Many academics are struggling with the competing priorities of remote learning, student and university needs, and their own isolation and break from writing and research routines—all while managing changes to their own daily lives.

Academic Impressions members now have access to our newly launched Virtual Writing Café.
As a member, you now have the opportunity to join us in the Virtual Writing Café, an online space that provides support, community, and accountability. This is your chance to get support in structuring your time and dedicating focused hours each day to your writing tasks that require self-motivation.
Writing groups and resources like this have been used for years to help faculty get in the right frame of mind for more productive research and writing. The Virtual Writing Café is especially helpful when faculty form a writing cohort with others who are at a similar stage in their careers. We can help you establish cohorts for early career, pre-tenure, post tenure/mid-career, and legacy stages of faculty careers.
As a member, you will also have full access to the following resources:
A centralized course page with a link to the Virtual Writing Café, instructional videos and resources, and a worksheet that helps you keep track of your goals and progress
Our online library of resources covers a range of topics related to online teaching and academic leadership
Contact Us to Sign Up for a Free Virtual Writing Café Trial Week

Who Would Benefit from the Virtual Writing Café?
Our Writing Café is open to all Academic Impressions members. Faculty members with research and writing responsibilities and other campus administrators who are undertaking focused writing and "deep work" tasks will benefit the most.
How Does It Work?
The Virtual Writing Café is open from Monday to Friday, 10:00 a.m. to Noon EST.
The Café is led by a moderator who opens the café 5 minutes before the hour.
The moderator leads a 5-minute focusing exercise with visualizations, sets a timer for 45 minutes of focused writing time, and encourages the group to take a short break before beginning the process again at the top of the next hour.
All participants are kept on "mute" and can chat privately with the moderator to get support and encouragement with their writing.
The Virtual Writing Café is hosted in a secure Adobe Connect room.
You will have the added comfort of knowing that you are anonymously part of a larger group of writers.
Enhance the Impact of the Virtual Writing Café with Faculty Coaching
The Academic Impressions faculty coaching package is an individualized program designed to support you as you establish yourself and excel as a scholar, take charge of your career, balance numerous competing demands, and provide accountability to help you achieve your goals.
Our faculty coaching program is suitable for and customizable to all experience levels. Whether you are tenure track, mid-career, or senior faculty, our coaches will work with you to identify your personalized needs and goals.
All of our coaches hold doctorates and have extensive experience in higher education. They can provide expert support with writing productivity, defining research plans, improving writing skills, and breaking down the overwhelming writing task into manageable pieces of work.
Become a Member
Gain access to an annual subscription to our online library that serves learners of all types with:
$250 off all in-person conferences
Unlimited access to hundreds of online trainings, resources, articles, and more across a wide range of higher education-specific topics
In-depth webcasts featuring best practices and supplemental resources
Engaging and instructional videos
Research-based reports exploring critical issues facing the industry
Articles and whitepapers with tips, how-to's, and case studies
Tools, templates, and other resources that can help you do your job better immediately
2-3 day virtual conferences providing in-depth instruction and valuable networking opportunities (limited member seats available)
ANNUAL MEMBERSHIP FOR YOUR INSTITUTION
10-USER MEMBERSHIP
$4,495/yr
(with 2-year agreement)
$5,000
(with 1-year agreement)
25-USER MEMBERSHIP + 1 CONFERENCE SEAT
$7,500
100-USER MEMBERSHIP
$10,000
100+ USER MEMBERSHIP
Call us to get pricing (per user price decreases with larger accounts)
Existing Members: Need more users because everyone is now off-campus? Call our Membership Advisor on 720.988.1257 for a special promotion to add users.
* Pricing per individually accredited institution. Price guarantee for 3-year agreement.
All prices on this page reflect the price after discount.
Have Questions or Want to Sign Up for a Free Virtual Writing Café Trial Week? Contact our Director of Coaching, Moira Killoran.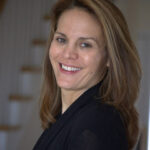 Moira Killoran
Director of Coaching, Academic Impressions