Practice critical communication skills to foster inclusion and collaboration in your meetings.
Your personal identity likely shapes the meetings you lead.  In order to foster open spaces where people can test ideas and practice inclusion, you should reflect on how your identity impacts your meetings. 
Join us for this online training to engage in this self-reflection and begin practicing communication skills that will positively impact group dynamics.  You will hone your skills around listening, modeling, and question-asking, and you'll receive guidance on how to choose an accountability partner who will help you preserve a culturally inclusive meeting environment. 
Who Should Attend
If you lead meetings, this webcast will help you re-energize and learn how to facilitate in an unbiased, culturally inclusive way.
Agenda
Our instructor will begin the webcast by helping you discover how your personal identity shapes the meetings you lead.  Then we'll discuss:  
How to practice critical communication skills (e.g., deep listening, genuine question probing, and suspending assumptions and judgments) to foster inclusion and collaboration in a group setting

 

How to choose accountability partners who will provide honest feedback about your meetings
Instructor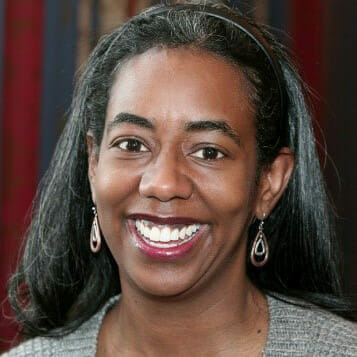 Dr. Bridget Turner Kelly
Associate Professor, University of Maryland
Dr. Bridget Turner Kelly is currently an Associate Professor of Student Affairs at the University of Maryland. Prior to this role, she was the Associate Professor of Higher Education at Loyola University Chicago for nine years. Dr. Turner Kelly's scholarship is focused on marginalized populations in higher education; more specifically, she studies the experiences of students of color on predominantly white campuses, women and faculty of color at research universities, and how all students can become socially just educators. She has authored over 25 publications, including articles in peer-refereed journals of high national reputation, two articles have received over 200 citations each and two have been cited in AMICUS briefs for U.S. Supreme Court cases.
Dr. Turner Kelly has also presented numerous refereed papers at national conferences. She won Distinguished Faculty Award for Excellence in teaching from the School of Education at Loyola University Chicago in 2014, was named a 2013 Diamond Honoree for College Student Educators International (ACPA), awarded the NASPA IV-East Outstanding Contribution to Student Affairs through Teaching in 2011, recognized as an Emerging Scholar by ACPA in 2005, and received the Peggy R. Williams Emerging Professional Award in 2004 from the Office on Women in Higher Education, a division of the American Council on Education. Beginning July 2017 for a three-year term, NASPA appointed Dr. Turner Kelly as Executive Editor of the Journal of Student Affairs Research and Practice (JSARP).
Questions About the Event? Email this event's Program Manager, Christine Murphy.
Product Information
What's included in your purchase?
Webcast recording – a recording of our live session that you can access anywhere, anytime.
For more details about this product, please visit our Product FAQs.