Learn how East Carolina University supported their students' neurodiversity through academic technologies and specialized tutoring.
As of now, much of our curriculum in higher ed is initially designed as if learners are "neurosimilar," then retrofitted for those who don't meet that mold. This leads to many students seeking additional support outside of the classroom in order to achieve academic success.
Contrary to some beliefs, neurodiversity (or learner variability) applies to all students. Essentially, neurodiversity is the idea that neurological and learning differences among people are the result of naturally occurring variations within the human genome. Rather than looking for a cure to "fix" neurodiverse behaviours, neurodiversity focuses on accommodating and supporting the diverse population. Human brains all learn differently; therefore, neurodiversity should be regarded as the rule, not the exception.
In this webcast, Dr. Elizabeth Coghill will describe how:
ECU's Pirate Academic Success Center promotes the success of various learners by infusing the curriculum with universal design principles and academic technologies

She, her staff, and a network of peer tutors equip students to be independent learners
If you're looking to take a deeper dive into supporting your students' neurodiversity on campus, check out our upcoming conference, Supporting Neurodiversity on Your Campus: Changing Mindset and Methods.
What You'll Learn
We've designed this 60-minute webcast to showcase an innovative practice in higher education. While we can't promise that you'll be able to replicate East Carolina University's success, you will learn about the main outcomes and challenges of their model. In addition, you'll have the chance to ask questions and get a few pieces of personalized advice about how to proceed on your campus.
Who Should Attend
This webcast is appropriate for those who want to learn best practices in promoting student learning success, especially using Universal Design Learning (UDL) and innovative technologies. Professionals working in Academic Success Centers will especially benefit from the content of this training.
Instructor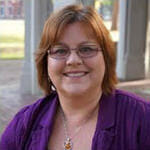 Elizabeth Coghill
Director of the Pirate Academic Success Center, East Carolina University
Dr. Elizabeth Coghill currently serves as the founding Director of the Pirate Academic Success Center at East Carolina University. She is responsible for the establishment and development of the university learning center including scope of services, new academic support initiatives, program evaluation and assessment, training, national certification, and accreditation. Dr. Coghill currently serves as the President of the National College Learning Center Association's regional affiliate, the Southeastern College Learning Center Association. Read Elizabeth's full bio here.
Questions About the Event? Email this event's Program Manager, Christine Murphy.
Product Information
What's included in your purchase?
Webcast recording – a recording of our live session that you can access anywhere, anytime.
For more details about this product, please visit our Product FAQs.