Full-time, non-tenure track positions have increased significantly across higher education in recent years, but many institutions haven't fully committed to the model. University of Delaware is leading the way in this area, offering term faculty packages that often outmatch tenure-track packages elsewhere. While many institutions are striving for 2-year contracts, Delaware offers a series of progressively longer contracts – featuring competitive pay, titles, benefits, and opportunities for promotion to boot.
Join us online to learn more about University of Delaware's term faculty packages, which have helped meet the increasing research demands of an R1 institution. In this webcast, Matt Kinservik (Vice Provost for Faculty Affairs) will share the key components of UD's term faculty model and describe how UD has used it as a recruitment and retention strategy.
Who Should Attend
This webcast will benefit institutions who see utilizing term faculty contracts as a way to grow their research operations without sacrificing teaching quality.
Faculty affairs professionals in the early stages of improving term faculty packages and identifying best practices should attend. You should also invite provosts and deans if increasing the number of term faculty is a key priority at your institution.
Agenda
This webcast will showcase an innovative practice in higher education. You may not be able to emulate it, but we will provide a model to help inspire your thinking on the topic. We will address the following questions about the model:
What has the University of Delaware been able to achieve in the last 20 years by creating attractive term faculty packages?
What does University of Delaware offer as part of their term faculty packages – including contract length, pay, benefits, and opportunities for promotion?
What conversations should your institution have early on in order to get this right?

Titles
Opportunities for promotion in rank (and attendant criteria)
Appropriate workload mix of teaching, service, and research
Participation in shared governance
Expectations for campus leadership on pedagogy and the evaluation of teaching
Instructor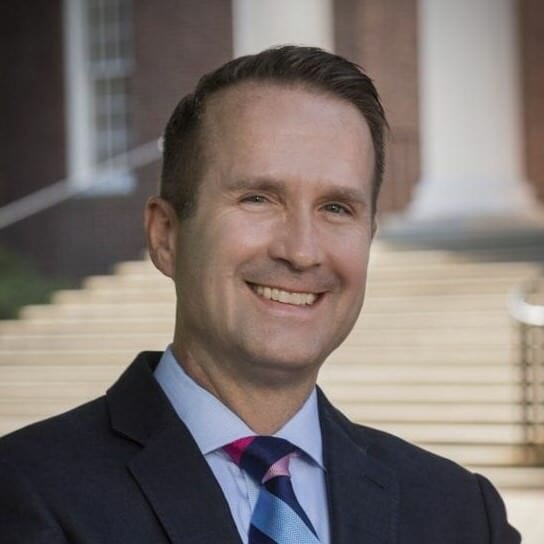 Matthew Kinservik
Professor of English and Vice Provost for Faculty Affairs, University of Delaware
Matt provides support and oversight for all phases of faculty life at the University. In order to promote the highest academic standards and inclusive excellence, he advises the Provost on faculty recruitment, promotion, and tenure; assists the colleges in recruitment and mentoring; and oversees the promotion and tenure process. Read Matt's full bio.
Questions About the Event? Email this event's Program Manager, Christine Murphy.
Which Option is Right for You?
Individual Webcast
Access to this live and recorded webcast, including speaker slides and supplemental materials
1 Year 10-User Membership
Unlimited Access for 10 People
1 Year 25-User Membership
Unlimited Access for 25 People
Access to this live and recorded webcast, including speaker slides and supplemental materials

Free and unlimited access to all upcoming live webcasts

Full use of our entire online library of recorded webcasts, course, tools and resources

$250 off conference registrations

Ability to track usage for individuals and teams

One FREE conference registration of your choice
Product Information
What's included in your purchase?
Live webcast session - a live presentation where you have the chance to ask questions and get personalized answers from our expert speakers. You must purchase the product prior to the live date in order to attend the live session.
Webcast recording - a recording of our live session that you can access anywhere, anytime.
For more details about this product, please visit our Product FAQs.