This is a recording of the webcast that took place on May 6, 2020.
If you're like most higher ed leaders across the country, you are heavily involved in scenario planning for fall semester and are likely asking yourself the following questions in connection with the different paths you are considering:
What do revenue models and expenditures look like for different decisions around fall operations?
What do enrollment and yield estimates look like in each scenario? What assumptions can we make?
How can we think about tuition pricing and aid strategy differently relative to cost, perceived value and student demand?
Watch this recorded panel discussion to learn about different approaches to these and other related questions from our panelists and your peers. You'll leave with a greater understanding of what assumptions to consider when modeling enrollment and revenue outcomes and a handful of considerations to help you think through tuition pricing and aid strategy accordingly.
Who Should Attend
This webcast has been designed primarily for executive-level leaders who are involved in scenario planning and decision-making about the course of fall semester. Presidents, provosts, chief financial officers, chief enrollment officers, and chiefs of staff may wish to attend. Other members of cabinet, board members, and deans may also find value in this discussion.
If you are looking for a space to gain ideas and best practices in the midst of the current coronavirus crisis, we encourage you to check out our other webcasts in our Navigating the New Normal series.
Agenda
The discussion will be divided into the following three buckets:
Revenue and expenditures

How many different cases should you model in terms of revenues?
How do expenditures differ across scenarios?

Enrollment and yield

What assumptions should you consider when doing your enrollment estimates?
How do enrollment estimates differ based on the scenario?
What data should you use to model yield in tandem with each scenario?

Tuition pricing and aid strategy

Should you consider pricing differently for the fall if you decide not to reopen fully in-person?
How should you take into consideration the changed financial needs of your students?
How should you be thinking about the multitude of variables at play (operating costs, perceived value, student demand) with respect to tuition and net tuition?
Panelists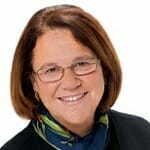 Lucie Lapovsky
Principal, Lapovsky Consulting
Lucie is an economist who consults, writes, and speaks widely on issues related to higher education leadership, governance, finance, strategy, and enrollment management. In addition, she does searches for CFOs. Much of her recent work has been with boards of trustees on issues of leadership and effectiveness. Lucie previously served as president of Mercy College, a diverse, multi-campus college of 10,000 undergraduate and graduate students with New York City, Westchester, and online campuses. She serves on a number of boards and advisory committees, including the boards of HERS, the American Public University System, Cedar Crest College, The KnowledgeWorks Foundation, the Tuition Exchange and the National Council for Research on Women. Lucie is a contributor to Forbes and the editor of three books and the author of more than 200 chapters and articles. Read Lucie's full bio.

Bronte Burleigh-Jones, Ph.D.
Vice President for Finance and Administration, Dickinson College
Bronte oversees all areas of finance and campus operations, including Facilities Management, Dining Services, Human Resource Services, Financial Operations, Conferences and Special Events, Bookstore, Mail Center and Children's Center. She has more than 25 years of experience in financial and facilities management in higher education in addition to project management and auditing experience in the state government and nonprofit sectors. Burleigh-Jones is a frequent presenter on a variety of topics, including finance, accreditation, communication, leadership and diversity at NACUBO, American Council of Education (ACE) and Association of Governing Boards (AGB) conferences. Read Bronte's full bio.

Dr. Luke Schultheis
Vice President for Enrollment, Planning & Effectiveness, Fairleigh Dickinson University
A national leader in enrollment management, Dr. Schultheis has over 20 years of experience in higher education as a faculty member, chair, dean, and senior administrator, following an initial career in the hospitality industry. He is known widely for his expertise in ensuring student success, particularly for underserved populations, and served as Vice President for the American Association of Collegiate Registrars and Admissions Officers from 2014 to 2017, where he served as inaugural chair of the Strategic Planning Committee for two years. Read Luke's full bio.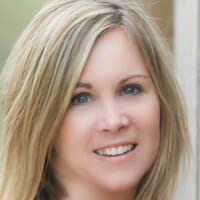 Melissa Stone
Vice Provost for Enrollment Management, University of Michigan-Dearborn
Melissa currently serves as the Vice Provost for Enrollment Management at the University of Michigan-Dearborn. Prior to beginning this role in 2019, Melissa worked at the University of Delaware for 13 years in various executive and director-level positions across enrollment operations & student financial services. She holds an MBA from Niagara University. Read Melissa's full bio.
Questions About the Event? Email this event's Program Manager, Sarah Seigle Peatman.
Product Information
What's included in your purchase?
Live webcast session - a live presentation where you have the chance to ask questions and get personalized answers from our expert speakers. You must purchase the product prior to the live date in order to attend the live session.
Webcast recording - a recording of our live session that you can access anywhere, anytime.
For more details about this product, please visit our Product FAQs.