"Managing up" is about aligning priorities to better serve your institution and students. By focusing on common goals, you can be an invaluable resource to your supervisor managing a full plate, helping them to understand a more complete perspective, and use your strengths to complement theirs. This webcast will give attendees strategies to find common goals with their supervisors and to use those intersections to move ideas forward that are mutually beneficial to you, your supervisor, and your institution.
Who Should Attend
Anyone looking to achieve a better working relationship with his or her manager by finding common goals, mission, and vision.
Agenda
Identifying your mission, vision, values, and priorities

You will have an opportunity to self-identify what your overall priorities are and what you have been hired to accomplish.

Understanding your supervisor's mission, vision, values, and priorities

You will use a worksheet to outline your understanding of your supervisor's top priorities and concerns. Where do they overlap with your priorities?

Aligning to the institution's goals

You will look at the overall goals of the institution and map those according to the priorities you identified in sections one and two.
Instructor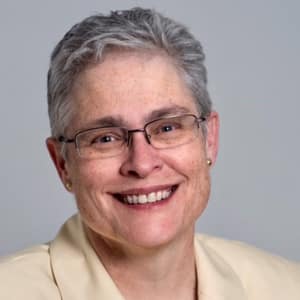 Dr. Karen M. Whitney
President Emerita, Clarion University
Throughout her 40 year career in higher education, Dr. Karen Whitney has held a variety of executive and leadership positions with increasing levels of responsibility, beginning as a Director to Associate Vice President, Vice Chancellor, President, and Chancellor. Karen is also a nationally recognized organizational and leadership development writer, speaker, consultant and advisor. She holds a doctorate from the University of Texas at Austin in Higher Education Administration and is a certified coach through the Center for Executive Coaching. Read Karen's full bio.
Questions About the Event? Email this event's Program Manager, Elizabeth Ross Hubbell.
Product Information
What's included in your purchase?
Live webcast session - a live presentation where you have the chance to ask questions and get personalized answers from our expert speakers. You must purchase the product prior to the live date in order to attend the live session.
Webcast recording - a recording of our live session that you can access anywhere, anytime.
For more details about this product, please visit our Product FAQs.