Hear how Merrimack restructured in order to stay competitive amid changing market demands.
Over the last 7 years, enrollment in Merrimack's School of Education and Social Policy has tripled—due in part to changes in accreditation standards, industry, and student expectations. Academic restructuring was needed in order to keep up and manage the momentum.
As a result of the restructuring at Merrimack:
7 master's programs were added
A new school of health sciences was added
The institution restructured to a division 1
The academic success center was centralized
This is a story about responding to growth and being able to use curricular reform and innovation to your advantage.
Who Should Attend
Presidents, Chief Academic Officers, Provosts, Deans, and other senior leaders who are thinking about or planning for academic restructures will benefit most from these sessions.
If you are interested to hear about how Clarion University handled their academic restructuring, click here.
Agenda
To help you understand the conditions and approaches surrounding the restructure at Merrimack College, you'll learn the following:
The market conditions and financial realities that required the school to restructure
The outcomes of the restructure – both the good and the bad
How Dean Cherney led the university through the academic restructure, including how she created a common vision and cultivated employee buy-in and inclusion
The things Dean Cherney executed well and the things she wishes she would have done differently
Instructor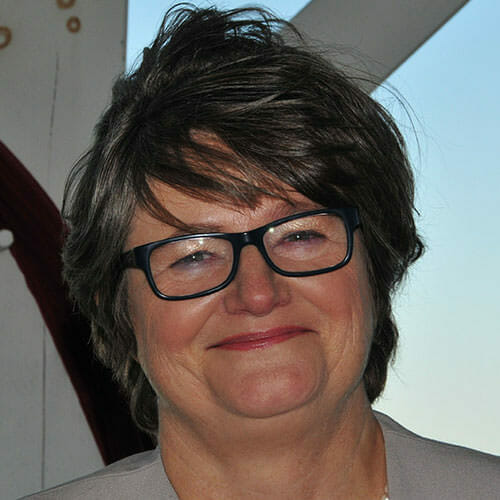 Isabelle Cherney
Professor and Dean of the School of Education & Social Policy, Merrimack College
Isabelle has served in multiple leadership positions at institutions of higher education. Over the past decade, she built and led several nationally acclaimed innovative academic programs, both at the undergraduate and graduate levels, on-the-ground and online, that have transformed students, the institutions, and the community. Under her leadership, graduate enrollment in the School of Education and Social Policy at Merrimack College has doubled and undergraduate enrollment has increased 20% in the past three years. Read Isabelle's full bio here.
Questions About the Event? Email this event's Program Manager, Lisa Lafflam.
Product Information
What's included in your purchase?
Live webcast session – a live presentation where you have the chance to ask questions and get personalized answers from our expert speakers. You must purchase the product prior to the live date in order to attend the live session.
Webcast recording – a recording of our live session that you can access anywhere, anytime.
For more details about this product, please visit our Product FAQs.