Is your endless to-do list keeping you from doing what's most important? We all have responsibilities and tasks that are competing for our attention, but most often, our two or three most important efforts are reduced to just another item on the list.
Join us for this webcast to learn strategies and exercises that will teach you the discipline needed to protect your time and your schedule, allowing you to give the most focus to your biggest priorities.
Who Should Attend
This material will be applicable to any higher education professional looking to be more efficient, purposeful, and productive.
Agenda
Before the session, we will ask you to pull a representative two-week period from your calendar and complete a short exercise. Armed with these pieces, we will work through several exercises together during the webcast:
Section 1: Assess Your Productivity
Using the calendar sample that you brought to the webcast, you will audit the percent of time dedicated to your five focus areas. You'll become more aware of how your choices affect the structure of your calendar and determine what is or isn't getting the most of your time and attention.
Section 2: Build a Purposeful Schedule
Using your focus areas and time audit, you will build daily and weekly schedules that support a sharp focus and purposeful work.
We will wrap up the session with strategies for holding yourself accountable so that you can stick to the schedule and priorities realized during the webcast.
Instructor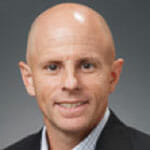 Steve Riccio
Lecturer, International Business & Management, Dickinson College
Steve is a certified facilitator through the Center for Creative Leadership and is certified to teach personal effectiveness programs including DiSC, Crucial Conversations, Crucial Accountability, Change Anything, and the 7 Habits of Highly Effective People. He has written articles for publications including Inside Higher Education and The Higher Education Workplace, and has served as an author and peer evaluator for SHRM on several case studies used in national student competitions at the graduate and undergraduate levels. Read Steve's full bio here.
Questions About the Event? Email this event's Program Manager, Christine Murphy.
Product Information
What's included in your purchase?
Live webcast session - a live presentation where you have the chance to ask questions and get personalized answers from our expert speakers. You must purchase the product prior to the live date in order to attend the live session.
Webcast recording - a recording of our live session that you can access anywhere, anytime.
For more details about this product, please visit our Product FAQs.