Gain ideas for handling the complexities involved in reopening libraries on your campus.
Overview
Most university libraries have shut down or have significantly modified their operations. Now, the task at hand is to reopen or maintain safe operations under new conditions in the fall. Though circumstances are unique, most institutions will face a similar set of challenges.
Join us for an up-to-date discussion that will help you navigate the reality of the continuously evolving COVID-19 crisis. This session will feature the latest thinking across the industry as well as considerations that are just beginning to emerge as we get deeper into reopening planning.
This dialogue with other library leaders across higher ed will center around best practices in three main topic areas: essential services, safety, and effective decision making and planning. Our experts will guide the discussion around these themes and help the group determine the most pressing questions and challenges to collectively unpack.
Who Should Attend
Deans, directors, and other high-level library faculty and staff will benefit from a continued dialogue of the complex factors and challenges associated with reopening library operations while maintaining safety and productivity.
The Academic Impressions Virtual Workshop Experience
There is no one-size-fits-all when it comes to exploring responsive issues in higher education. Our virtual workshops provide you with an active learning environment and an online space where you can explore ideas, get inspired by what your peers are doing, and understand the range of possibilities around a certain topic. Depending on what you need to solve a specific challenge at your institution, you will have the chance to gain ideas, plans, refinements, or connections with those undergoing the same challenges as you. You will leave these sessions with practical solutions that you can take back to your team or task force.
What you will get:
Learn from what your peers are doing across the nation
Gather unique and creative approaches that you may not have thought about
Validate and vet plans and priorities
Contribute your ideas and help shape the conversation
Get work done in a space that's designed to help you reflect, be creative, and maintain focus on the issue
Connect with subject matter experts who steer the conversation and add value
Experience expert facilitation to ensure practical outcomes and takeaways
As the coronavirus pandemic unfolds nationally, it is so important to keep connecting and networking with your peers - at a "social distance" - and to keep learning and developing as higher-ed leaders and professionals. Don't let social distancing and quarantines prevent you from setting aside time for professional development. Everything is changing so fast; more than ever, we need to be pooling our resources and knowledge and finding the best ways to develop our capacity, connect and share with each other, and move forward during a challenging time.
June 30, 2020
12:00 - 2:00 p.m. Eastern Time
Though the discussion will largely be guided by attendee questions and needs, we will launch each part with key questions, such as:

Part 1: Essential Services
How can you leverage partnerships with services outside of the library like the bookstore, department of public safety, campus IT, facilities, etc. to make planning more efficient and cost-effective?
How will you communicate to users so they are aware of your virtual presence and don't confuse being closed with being unavailable?
What resources and services are essential? What can be deprioritized for the time being?
How do you plan projects and manage expectations for frontline staff?
---
Part 2: Safety
How will you manage monitoring and enforcement in common spaces?
For staff with underlying health conditions, what do flexible working options look like?
For those working in-person, do they have access to PPE? Where is it coming from and who is paying for it?
---
Part 3: Effective Decision Making, Planning, and Implementation
How can you use federal, state, regional, and university guidelines and protocols to create your own?
Even if you do not have all the information, what decisions, prioritization, communication, or planning can be done now?
What is the latest thinking to create a multi-phased scenario plan?
Deirdre Childs
Access Services Manager, West Chester University of Pennsylvania
Deirdre's career path in Access Services began as a student worker at Temple University. She learned and developed as staff before moving into leadership roles.
Amy Ward
Associate Dean of Libraries, West Chester University of Pennsylvania
Originally, Amy thought she was going to be a Music Librarian, having received her MLS from the University at Buffalo, SUNY; however, she discovered she liked managing and changed her professional trajectory to focus on leadership in libraries.
ACADEMIC IMPRESSIONS MEMBERS
Get access to THIS virtual training only.
Get this + 100s more FREE with membership!
Questions About the Event?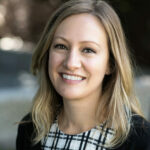 Whitney Egstad
Program Manager, Academic Impressions
*There are limited spots available for All-Inclusive Members to register for virtual trainings for free in 2020. Each virtual training has a registration cap in order to ensure a high-quality learning experience. If the cap has been met, All-Inclusive Members can register with a $250 discount if space is available.